Some links may be affiliate links. We may get paid if you buy something or take an action after clicking one of these.
Buckwheat flour is a common ingredient in Maine where I grew up. I remember seeing ployes, or Acadian buckwheat pancakes on restaurant menus in the northern part of the state where my grandparents are from. I fell in love with its nutty earthiness, though, when I tried galettes bretonnes, or Breton buckwheat crêpes, my first time in France.
Buckwheat has an earthy bitterness to it. It seemed like a natural partner to coffee and chocolate, other ingredients that can be nutty, earthy, and bitter. I wanted to make a rich, chewy cookie with a deep flavor that's as dark as it looks. To round out (without fully eliminating) the bitterness, these are sweetened with dark brown sugar, sugar that has had molasses added back after refining. Brown sugar is a humectant, which helps achieve a soft and chewy texture, and molasses is another earthy and slightly bitter ingredient.
Cookies are my favorite thing to bake. They usually have little effort and a huge payoff and are so easy to share or save. And since they are gluten-free, nobody is left out.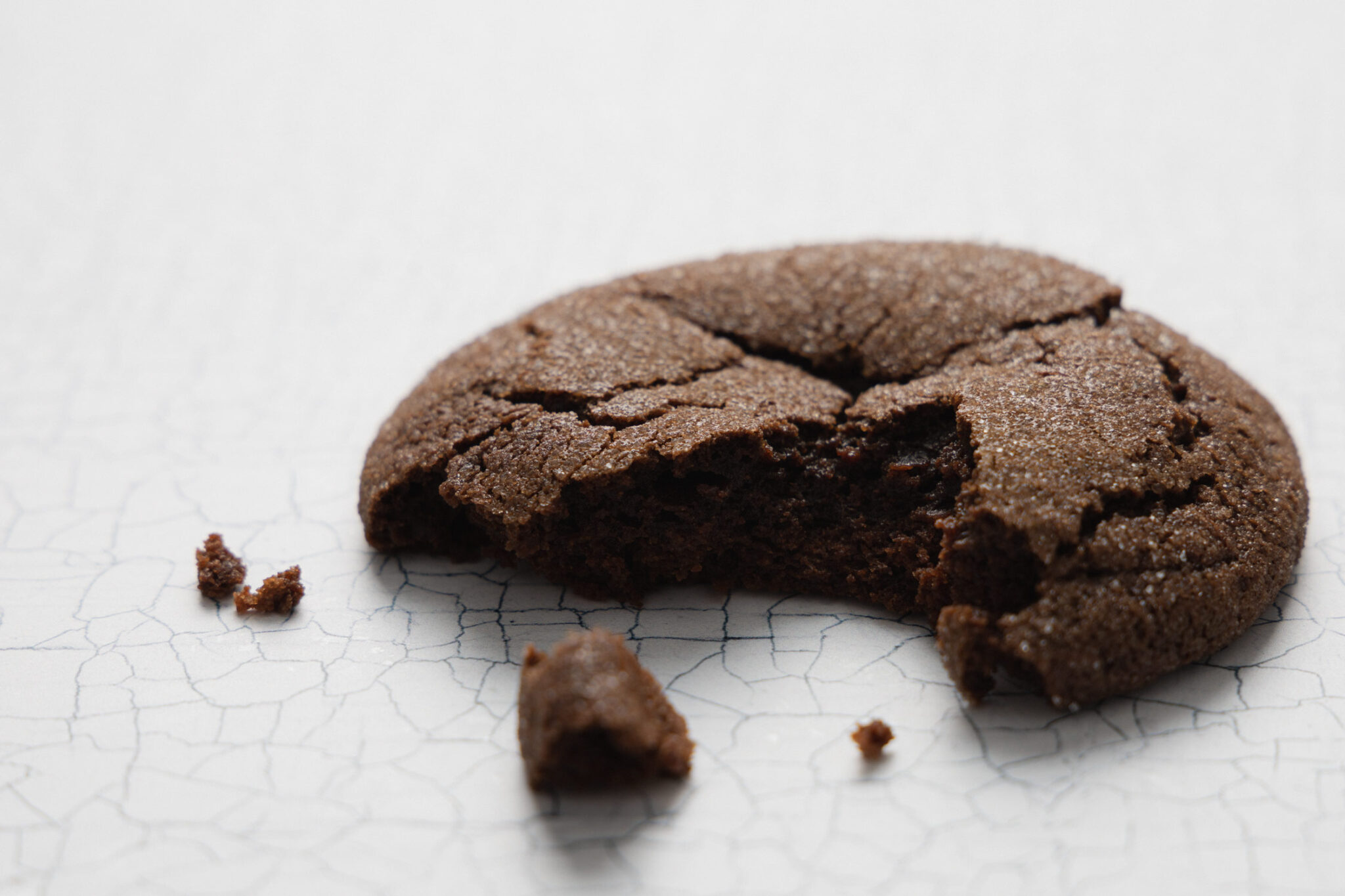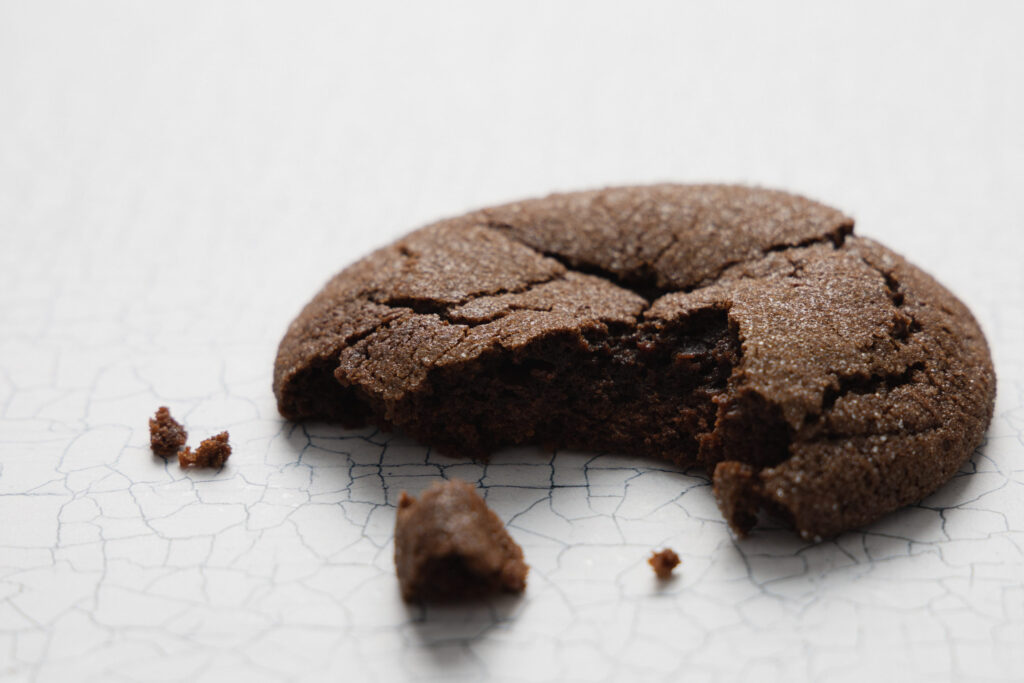 What is Buckwheat?
Despite its name, buckwheat is not actually wheat, or even related to wheat. It's surprisingly related to rhubarb. Like quinoa, it is a pseudo-cereal, which means it's not a grass, but it's used in many of the same ways as a cereal. Buckwheat flour is made from ground buckwheat groats, the seed of the buckwheat plant. It's been cultivated for thousands of years and is a staple ingredient in galettes bretonnes, Russian blinis, and Dutch poffertjes. It has an earthy, nutty flavor that is pleasantly bitter.
How to Achieve the Perfect Texture
Buckwheat, along with other gluten-free flours, has a reputation for having a gritty mouthfeel that some people find unpleasant. To reduce the grittiness, and create a chewy chocolate cookie I used light, or refined, buckwheat flour. This may be harder to find in the US but is much more common in France and the rest of Europe. I also chilled the dough overnight in the refrigerator. This gives time for the buckwheat flour to hydrate, leading to a smoother texture. Chilling the dough also reduces how much the cookies spread and concentrates their flavor.
How to Store
These chocolate buckwheat cookies will last for up to 5 days in an airtight container at room temperature.
The baked cookies can be frozen for up to 2 months. Freeze them in a single layer on a tray, then place them in a reusable freezer container. Thaw at room temperature for about 1 hour.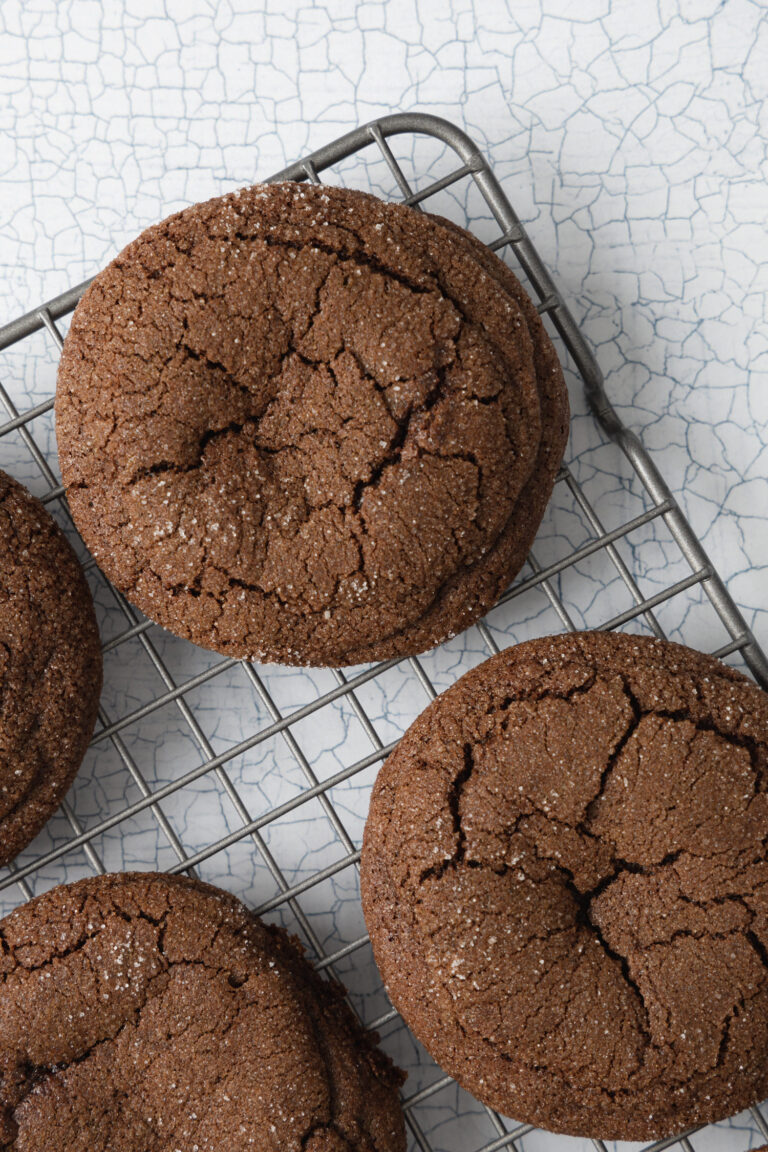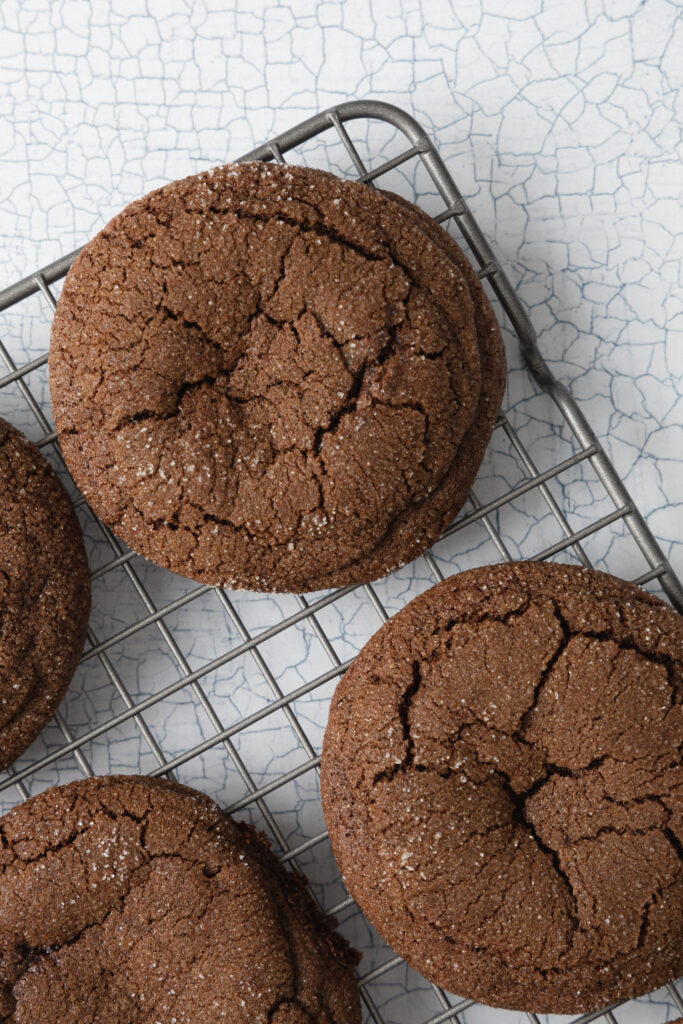 Chocolate Buckwheat Cookies
Adapted from Chocolate Buckwheat Crinkle Cookies by Alexander Bakes
Ingredients:
210g buckwheat flour
1/2 teaspoon baking soda
1 teaspoon salt
1 teaspoon espresso powder

113g unsalted butter

227g 70% chocolate, chopped

3 large eggs

213g dark brown sugar
1 Tablespoon vanilla extract

Granulated sugar for coating
1 3/4 cup buckwheat flour
1/2 teaspoon baking soda
1 teaspoon salt
1 teaspoon espresso powder

1/2 cup unsalted butter

8 ounces 70% chocolate, chopped

3 large eggs

1 cup dark brown sugar
1 Tablespoon vanilla extract

Granulated sugar for coating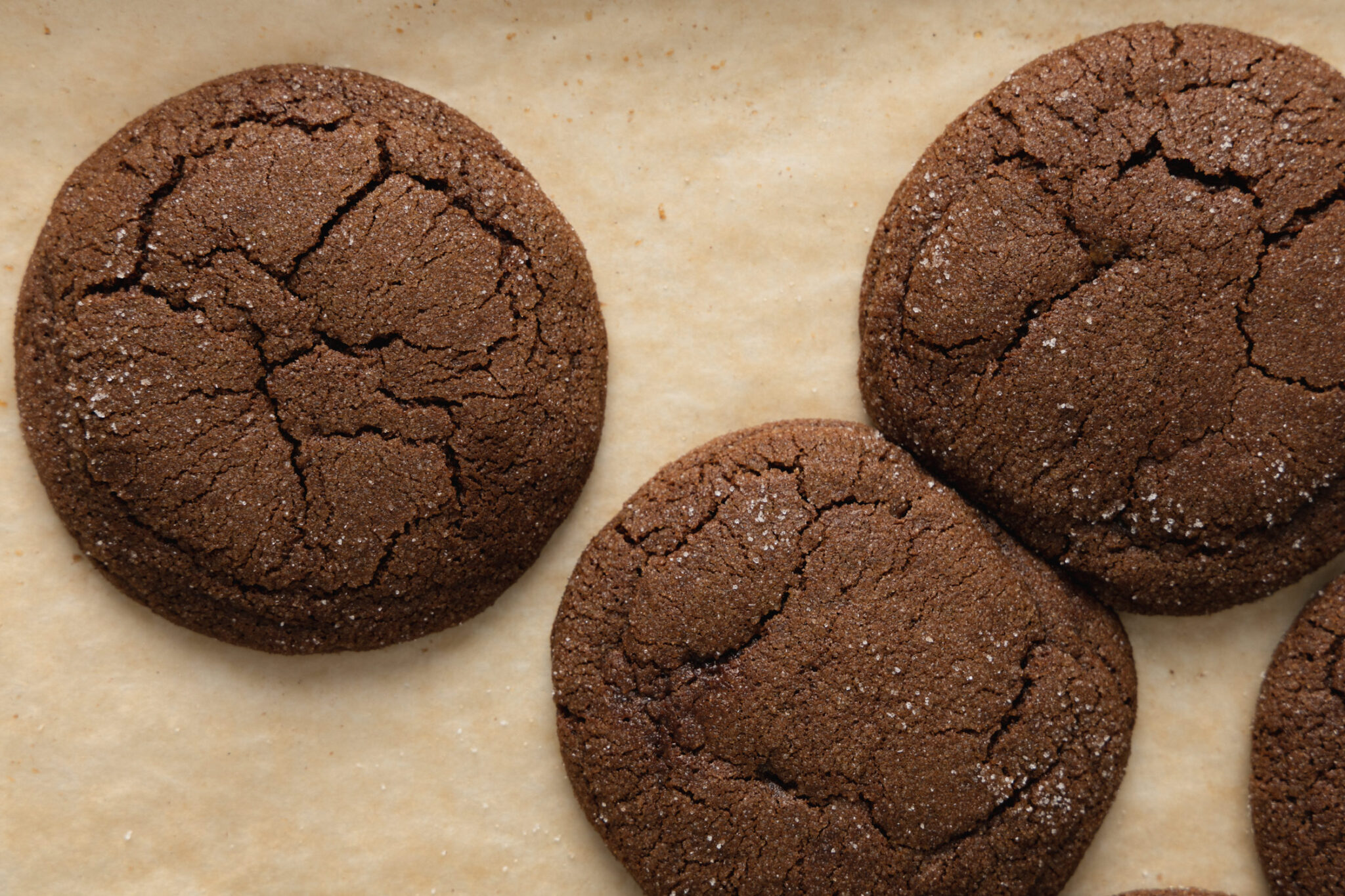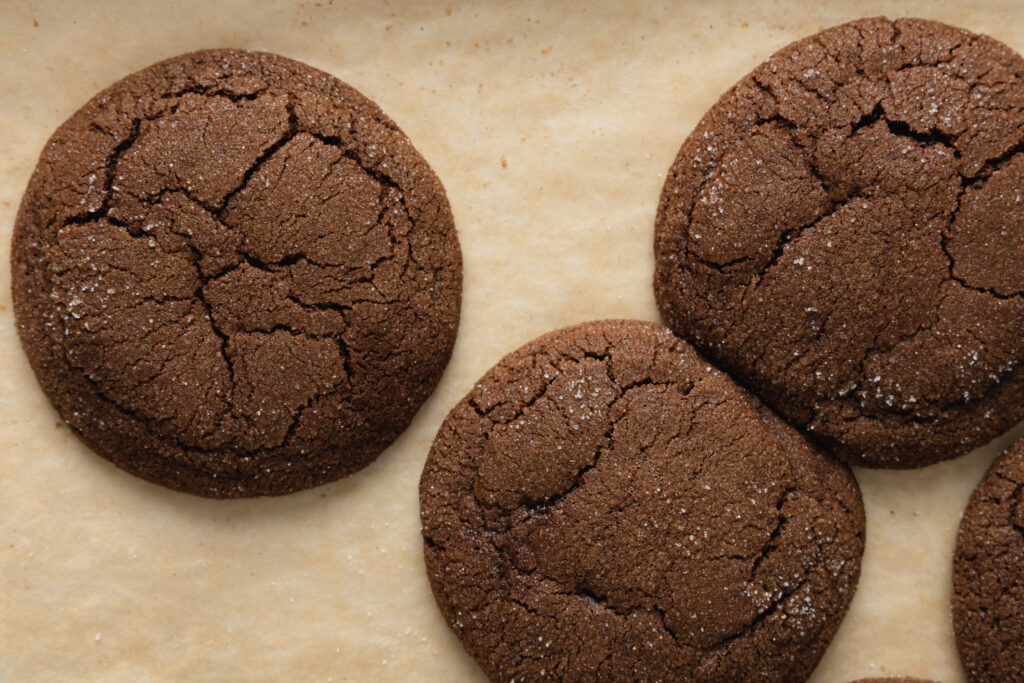 1. Combine the dry ingredients:
In a large bowl, whisk together the buckwheat flour, baking soda, salt, and espresso powder.
2. Brown the butter:
In a medium, heavy-bottomed saucepan, melt the butter over medium heat. Using a light-colored saucepan will help you gauge the color of the butter as it browns. Once the butter is melted, swirl the pan occasionally to brown evenly. As soon as the milk solids at the bottom of the pan turn a deep golden brown, take the pan off the heat.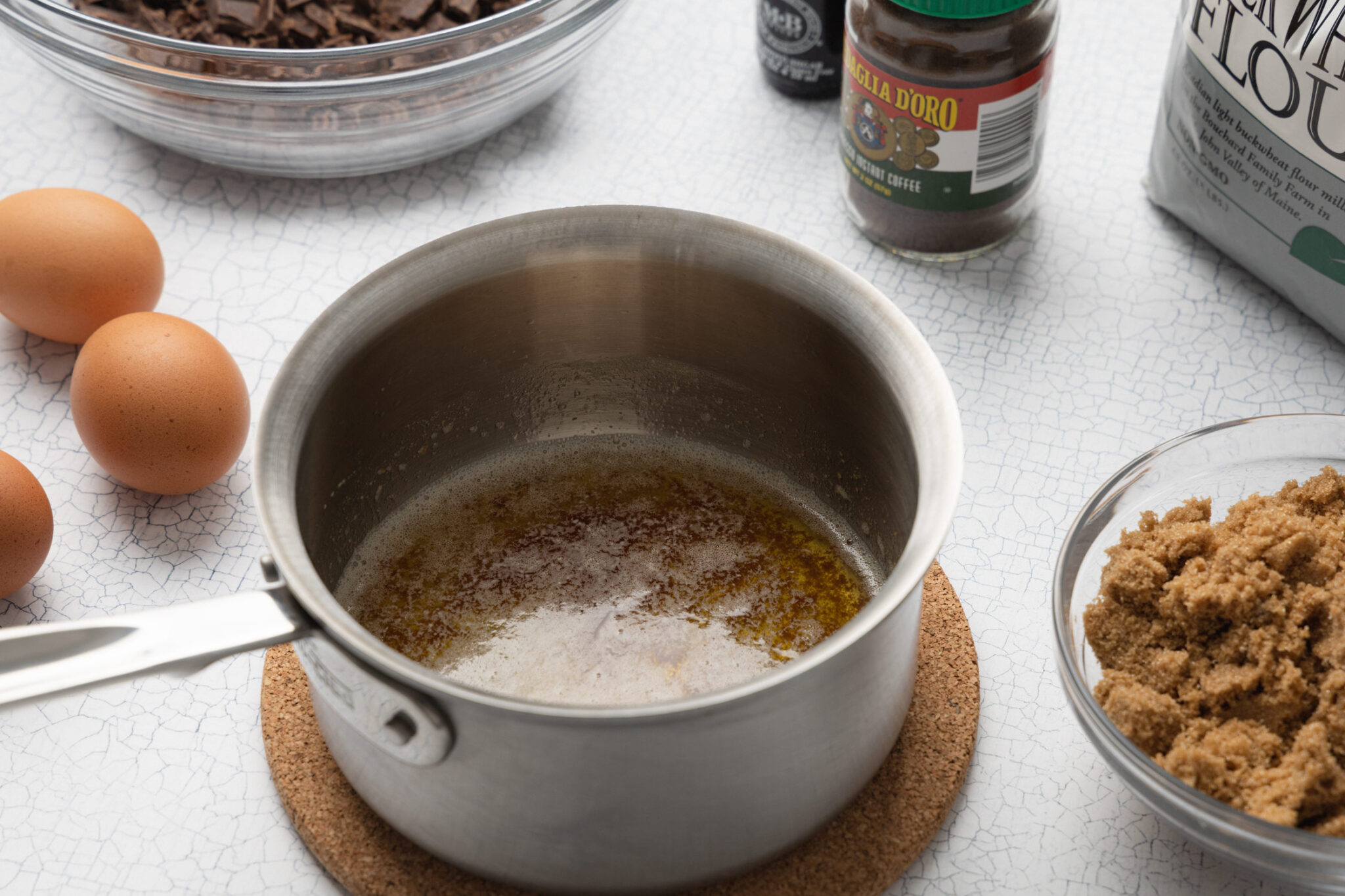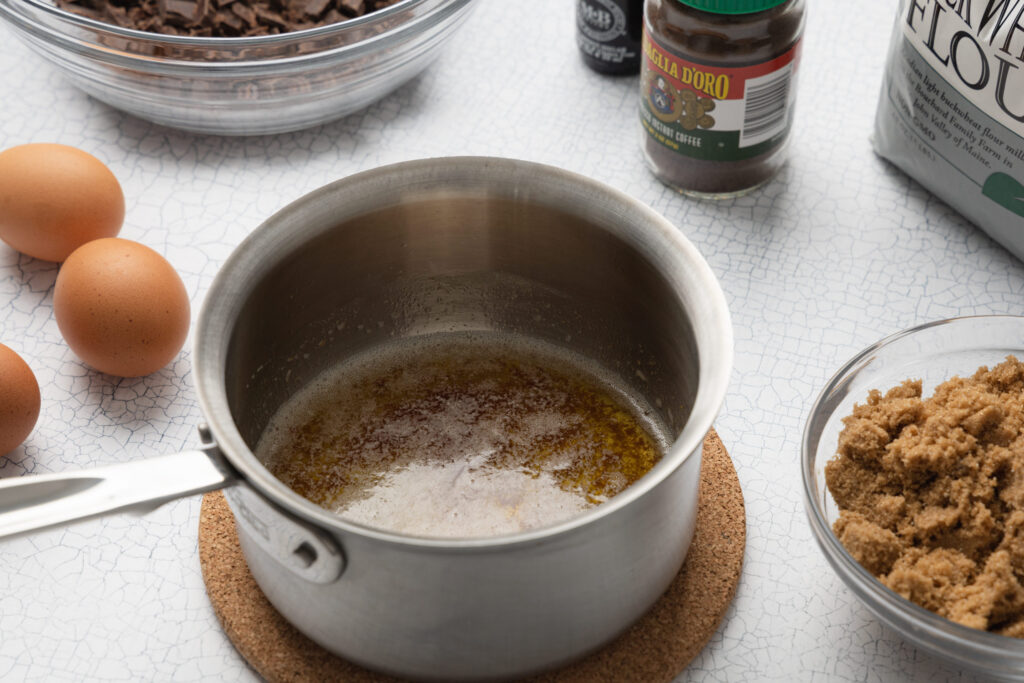 3. Melt the chocolate:
Add the chopped chocolate to the butter. Let it sit for 2 minutes, then stir until smooth. If the heat from the butter does not fully melt the chocolate, set the pan over low heat and stir until melted.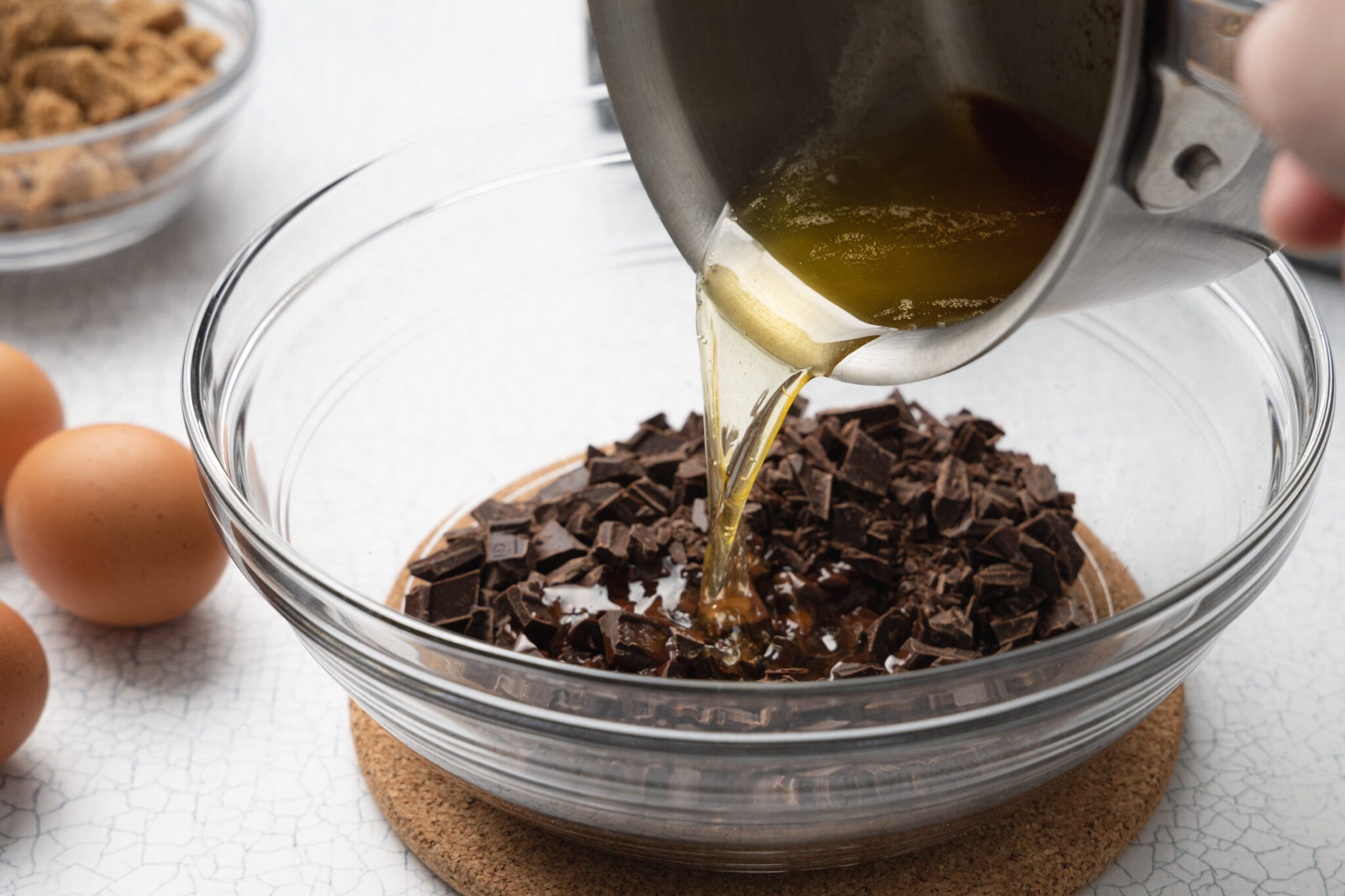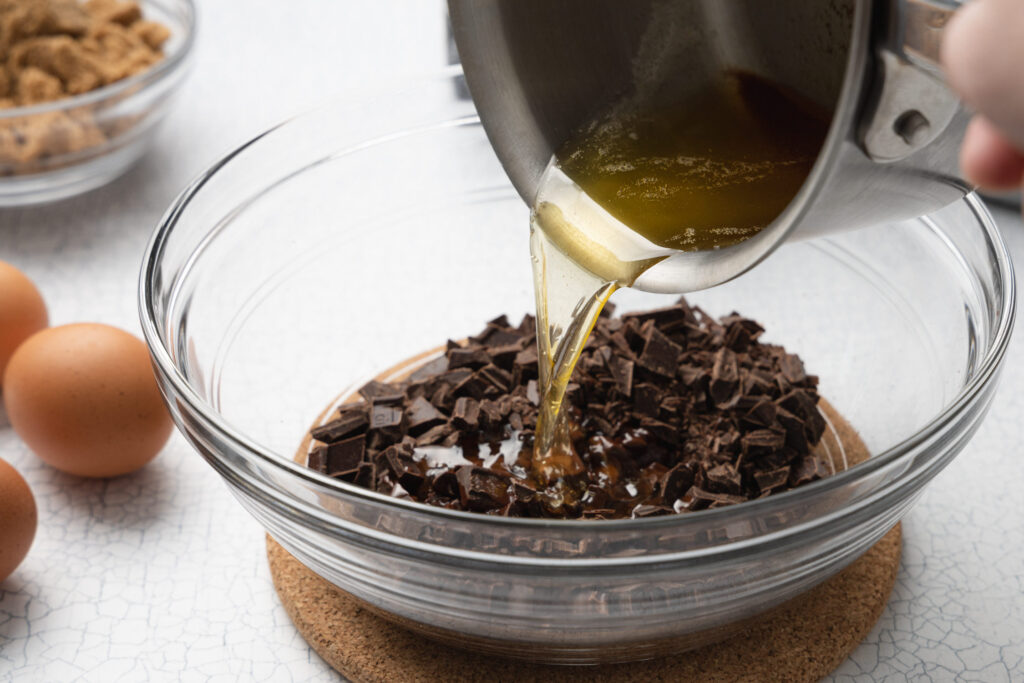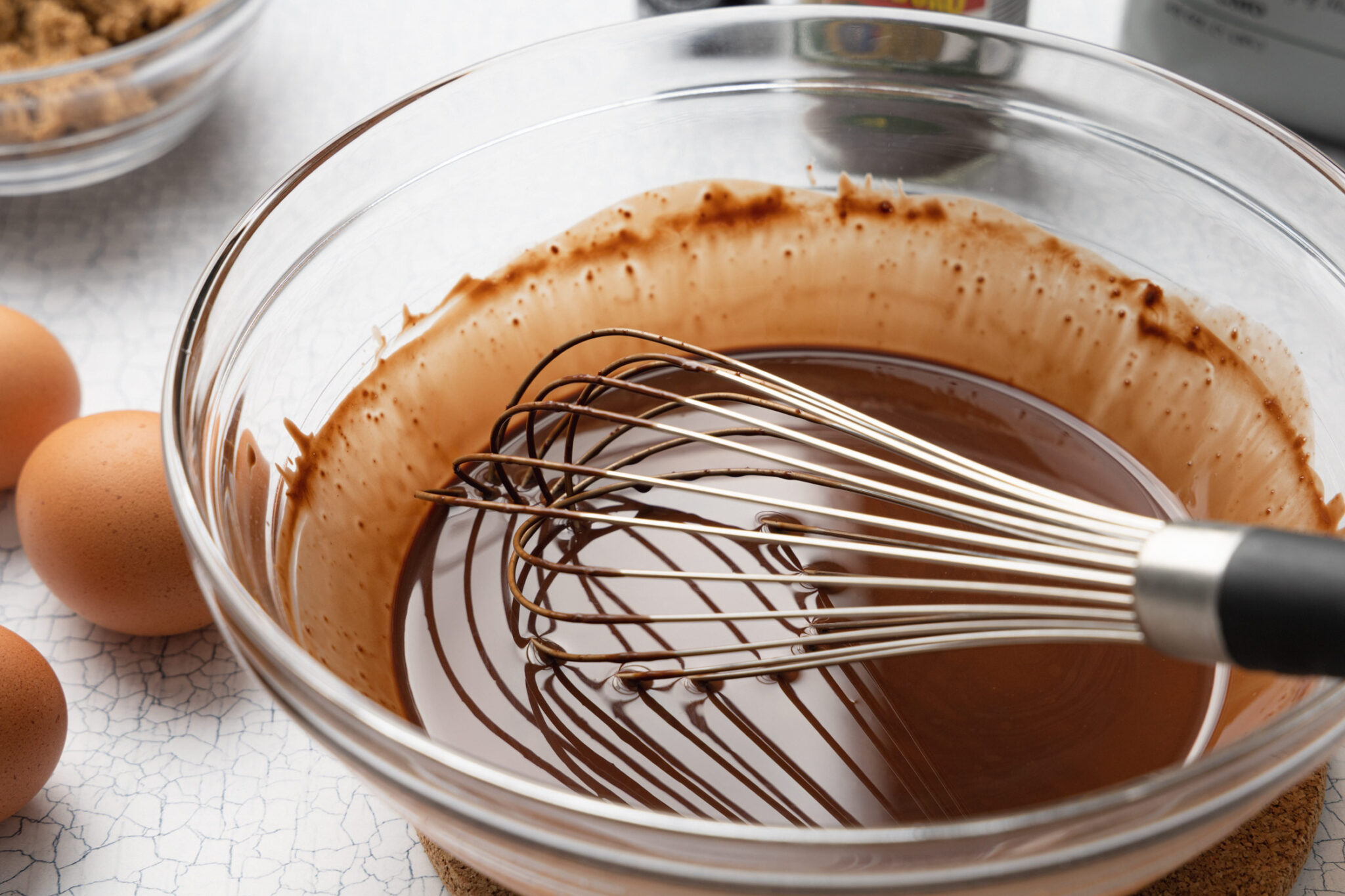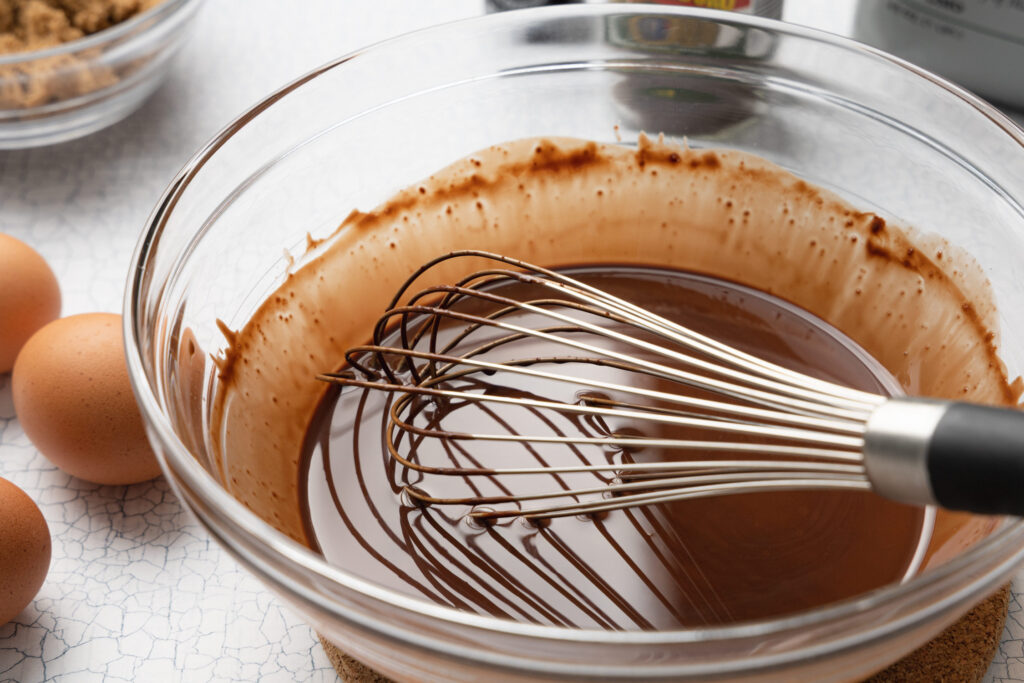 4. Add the eggs:
Add the eggs, one at a time, whisking well after each addition.
5. Add the brown sugar and vanilla:
Add the brown sugar and vanilla extract and whisk until fully combined.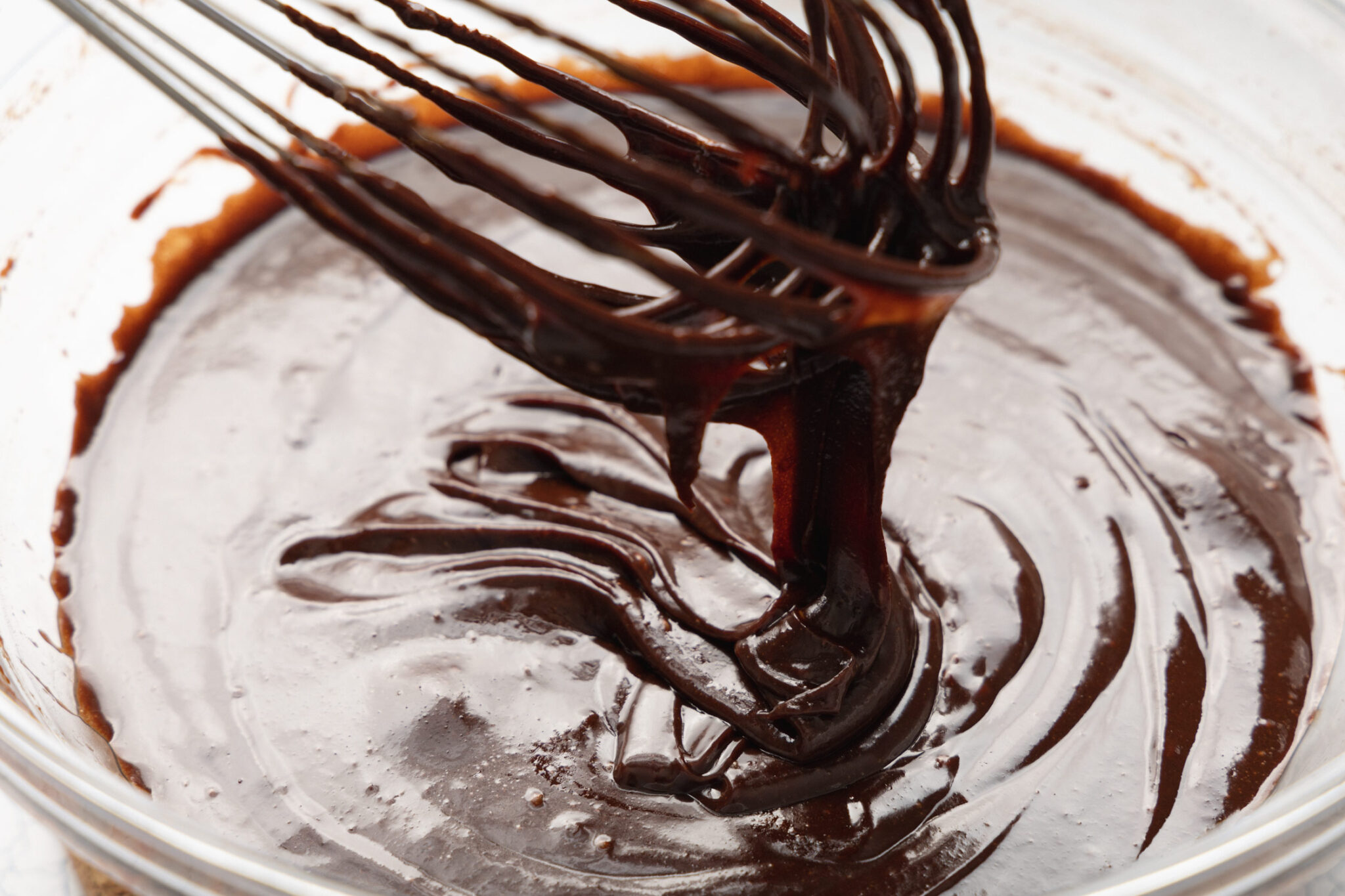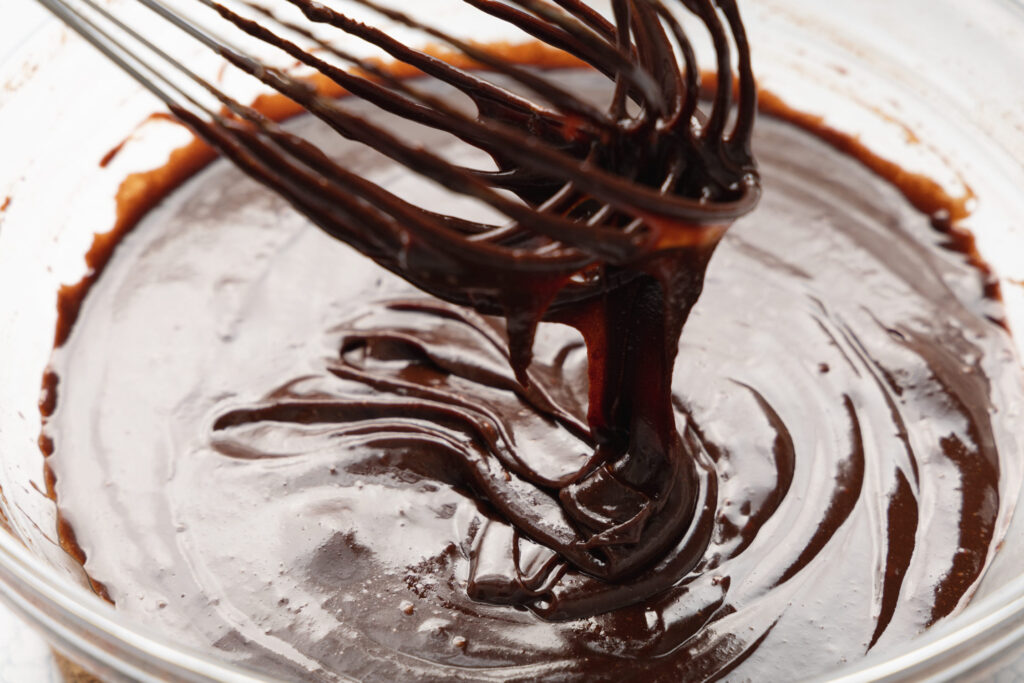 6. Fold in the dry ingredients:
Use a rubber spatula to fold in the dry ingredients. Continue mixing until fully combined and uniform.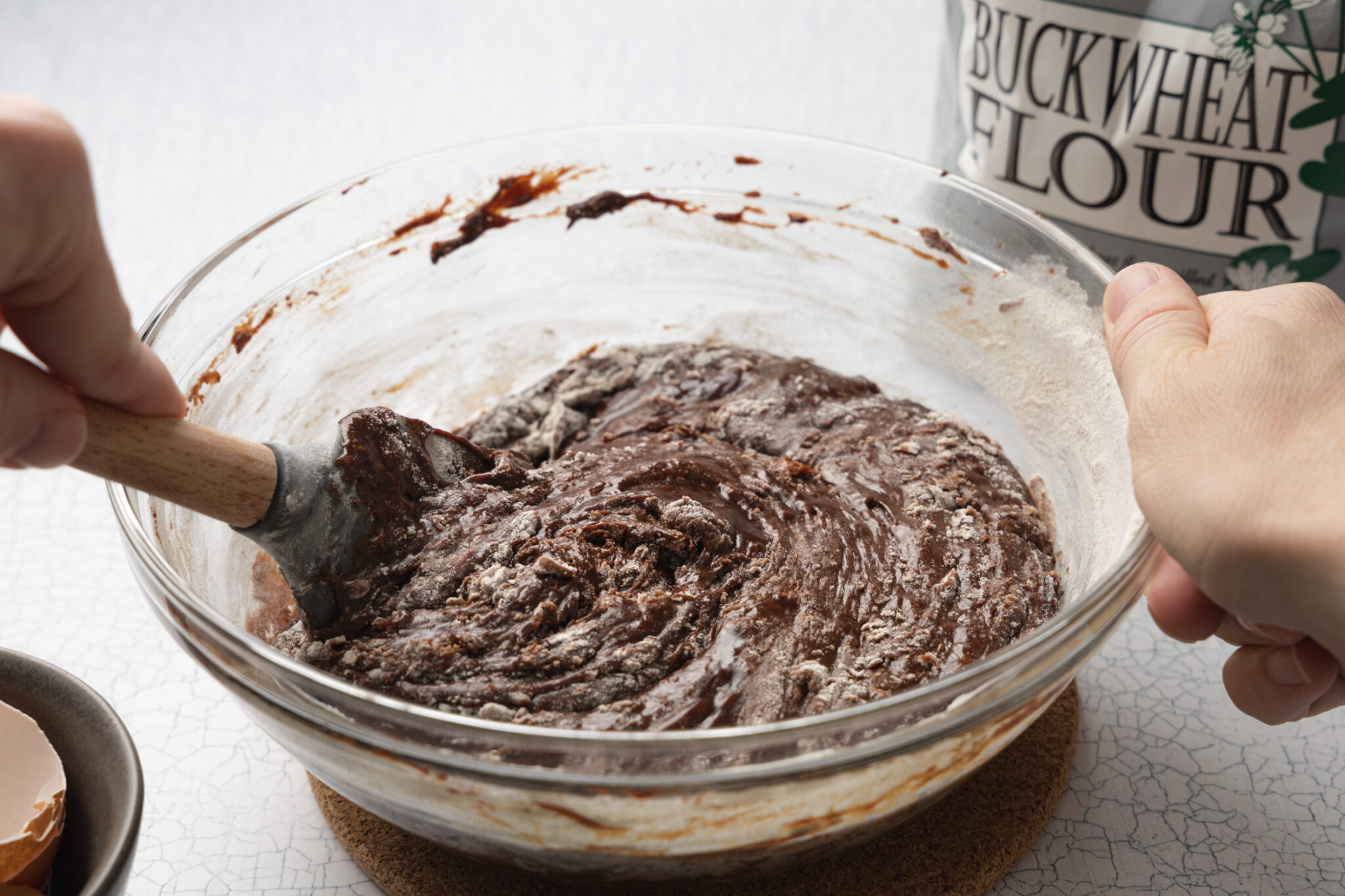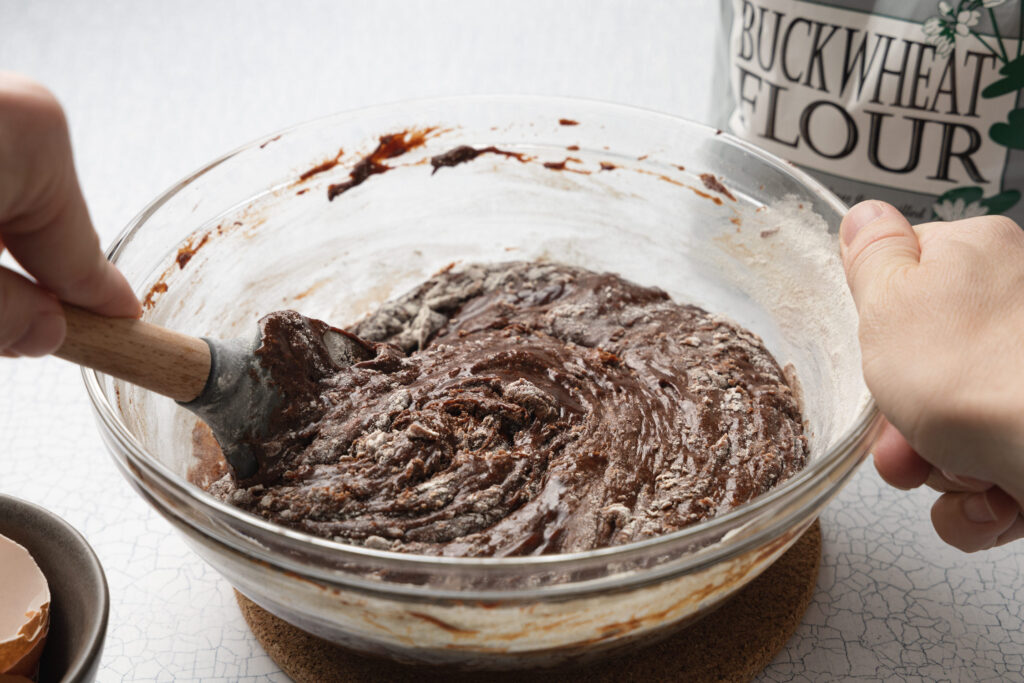 7. Chill:
Cover the bowl and refrigerate overnight, or for at least 1 hour. Chilling the dough not only makes portioning the dough easier but also improves the texture of the cookies by hydrating the buckwheat flour.
8. Preheat the oven:
Preheat the oven to 175°C (350°F). Line a baking sheet with a Silpat or parchment paper.
9. Portion the cookies:
Using a cookie scoop or a couple of spoons, scoop out 55g portions. Use the palms of your hands to roll each portion into a ball.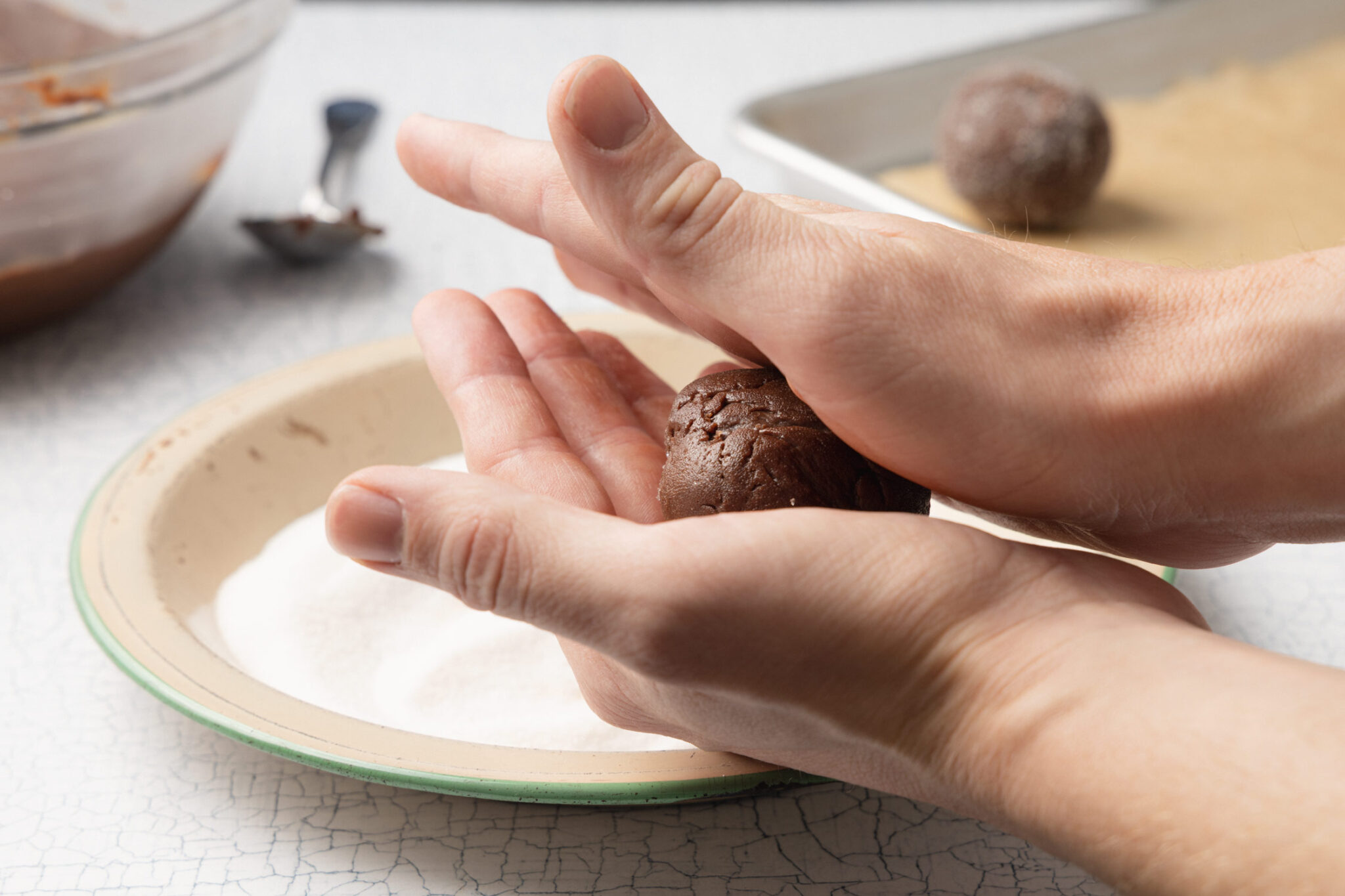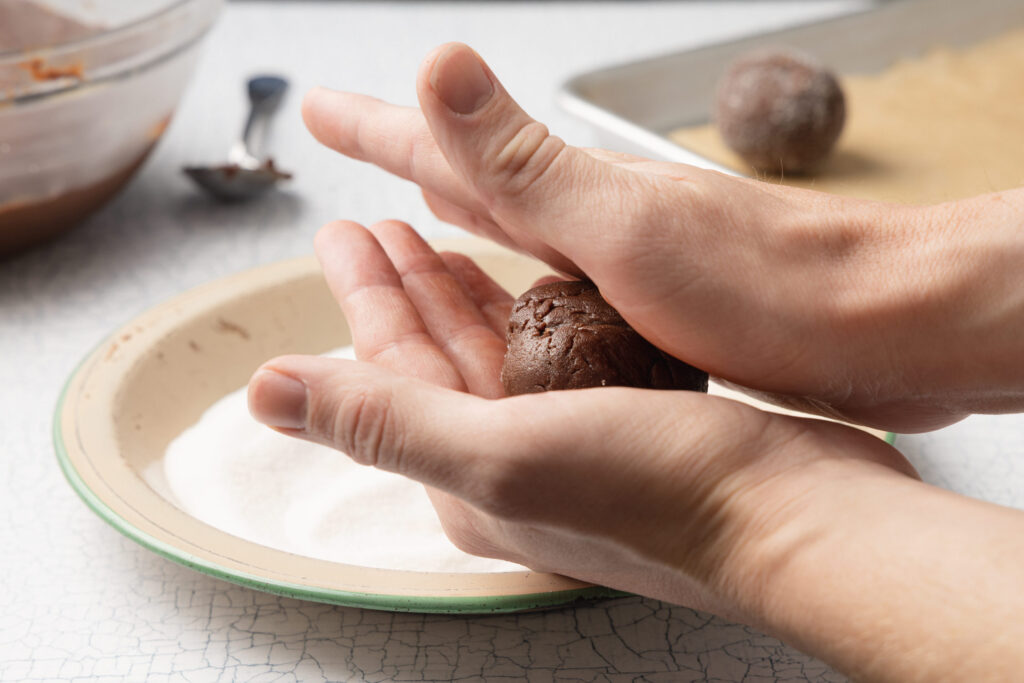 10. Coat in sugar:
Pour some granulated sugar into a shallow bowl or a small plate. Roll the balls of dough in the sugar to coat them. Then, place the cookies on the lined baking sheet, spacing them about 3 inches apart.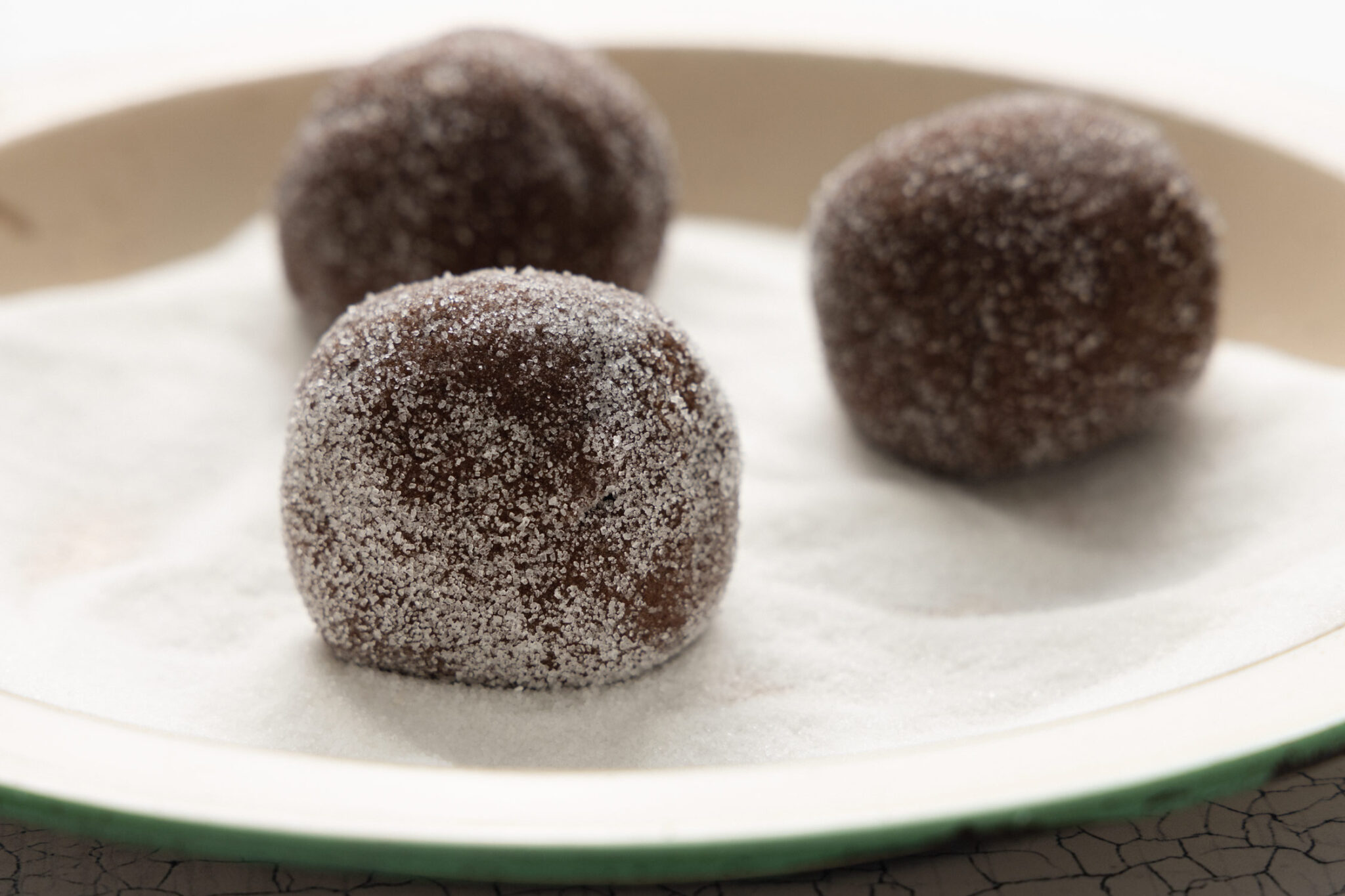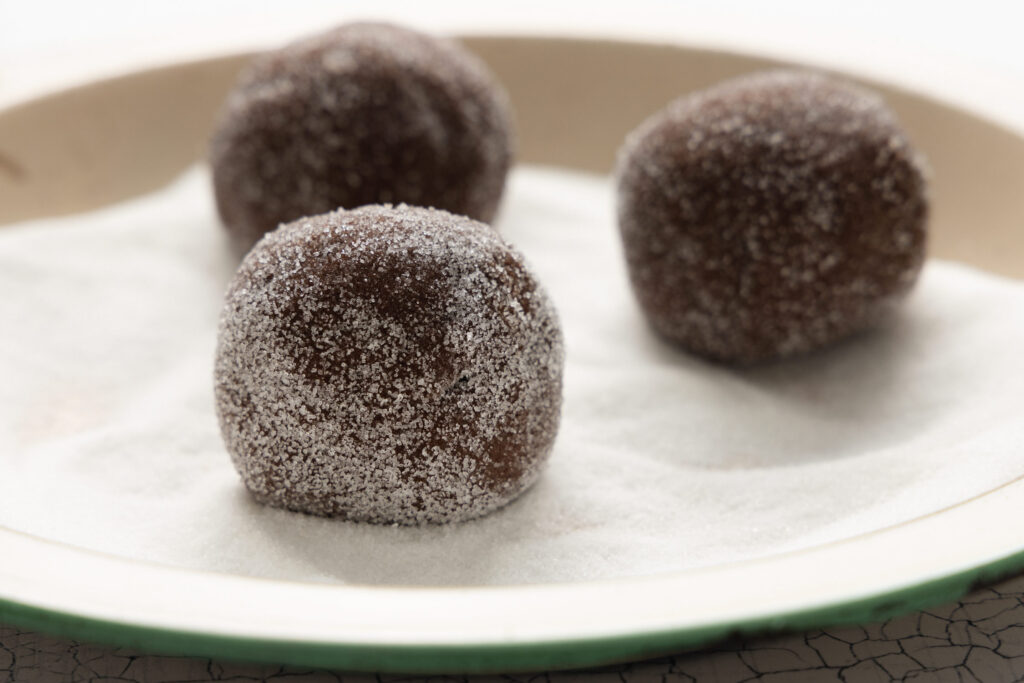 11. Bake:
Bake for 10 to 12 minutes, or until the edges have set and the centers have started to crackle.
You can bake the cookies in batches, or 2 trays at a time. If baking 2 trays at once, rotate the pans halfway through baking.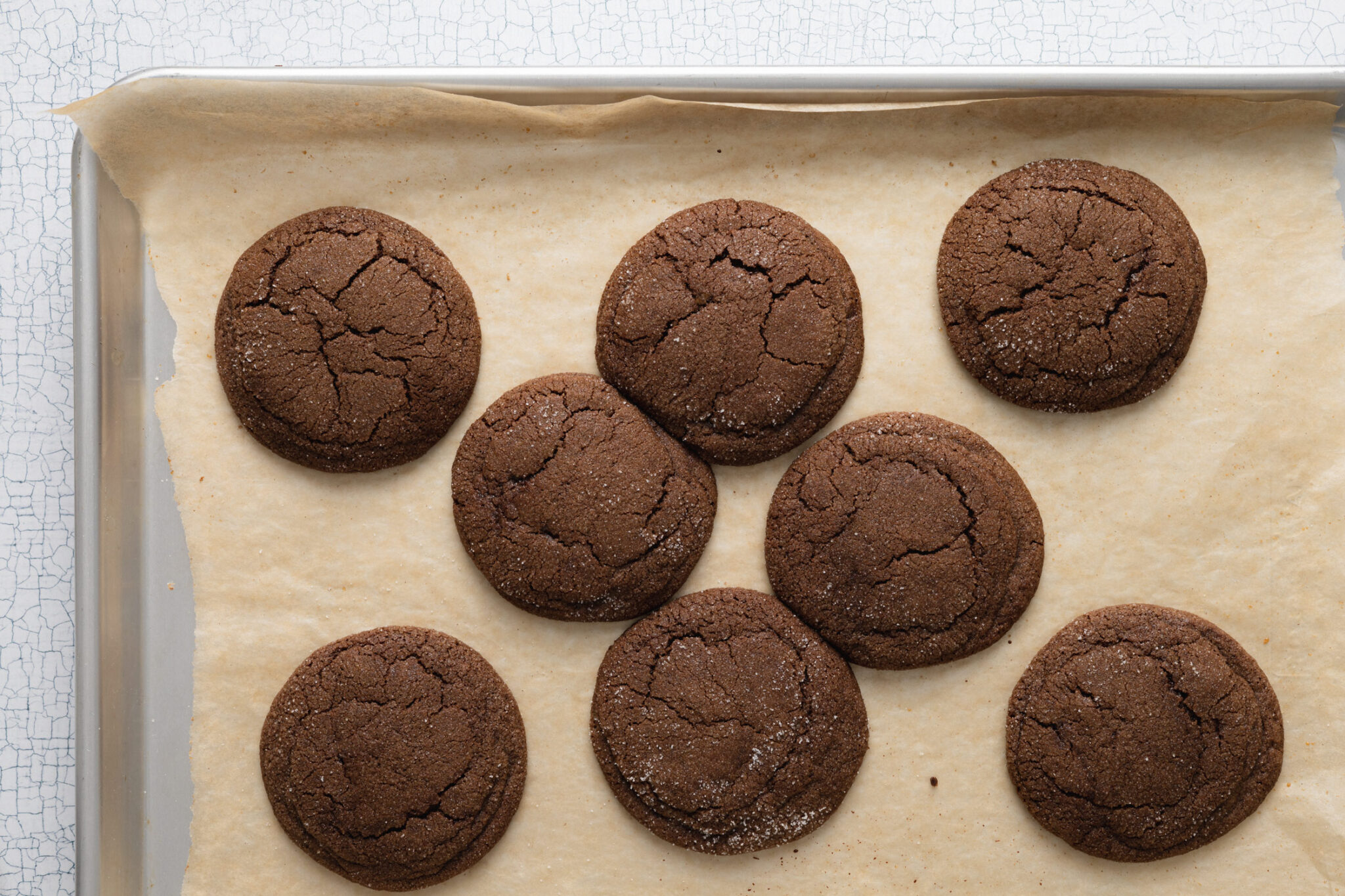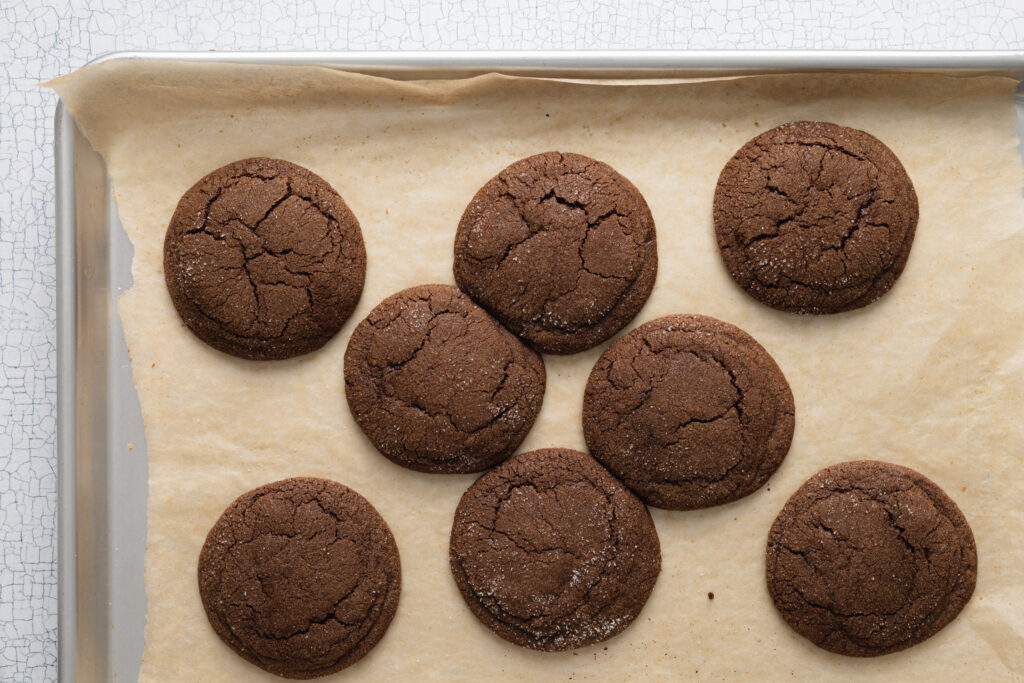 12. Cool:
Let the cookies cool completely on the pan.
the Sunday Baker is a participant in the Amazon Services LLC Associates Program, an affiliate advertising program designed to provide a means for sites to earn advertising fees by advertising and linking to Amazon.com.