Oliebollen are Dutch doughnuts traditionally made for New Year's Eve. Similar to French beignets, oliebollen are made from a yeast-raised dough and deep fried. They're usually filled with raisins, but you can sometimes find them with chopped apple, candied citrus peel, or a mix. And they're always covered in heaps of powdered sugar.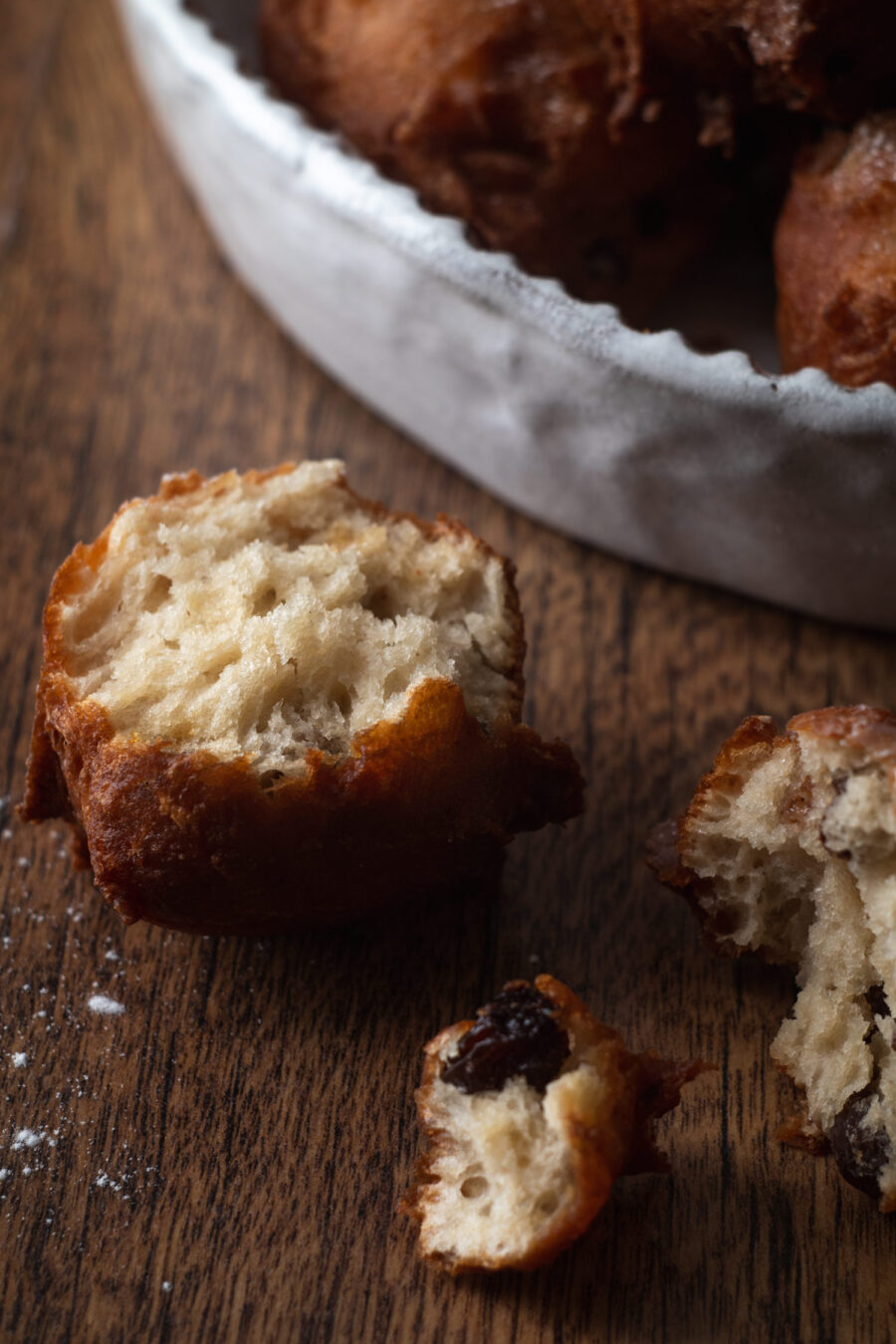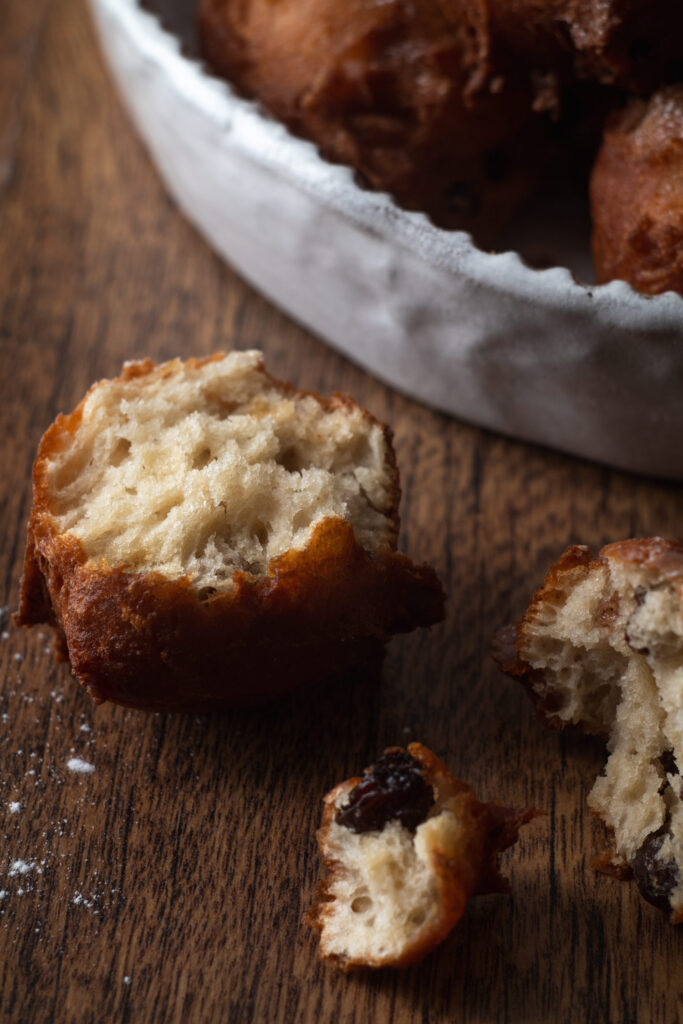 Oliebollen History
Oliebollen have a centuries-long history in the Netherlands. There are two main hypotheses for their origin. The first is that they were one of the many treats enjoyed during Yule by Germanic tribes that lived in what is now the Netherlands and Belgium.
Another theory is that they were brought to the Netherlands in the 15th century by Portuguese Jewish immigrants and that they are related to sufganiyah, which are doughnuts traditionally eaten during Hannukkah.
The oldest written recipe for oliebollen appears in the Dutch cookbook, De verstandige kock of sorghvuldige Huyshoudster (The sensible cook or careful housekeeper), first published in 1667. The recipe was listed as oliekoecken, but oliebollen became the preferred term by the end of the 19th century.
They were even featured in a painting by Aelbert Cuyp in 1652, currently exhibited at the Dordrecht Museum.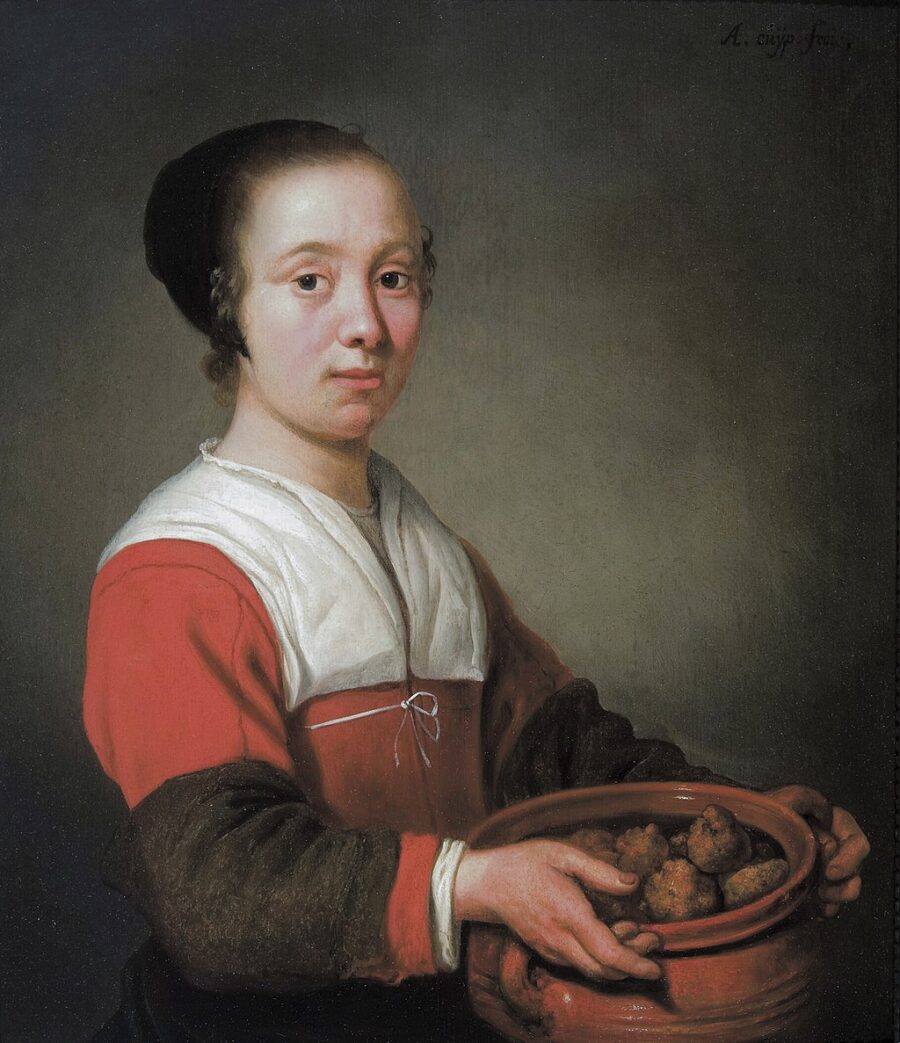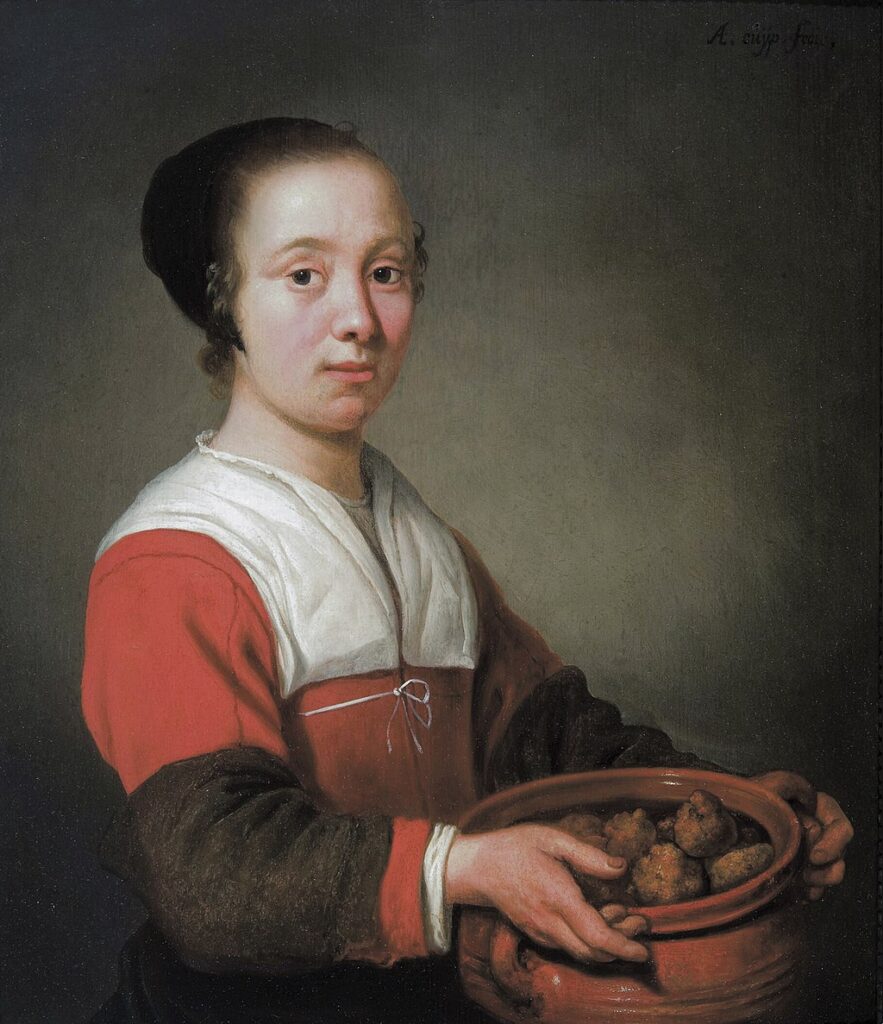 While they're no longer made for Hannukah or Yule, they are still tied to the season as a traditional New Year's treat.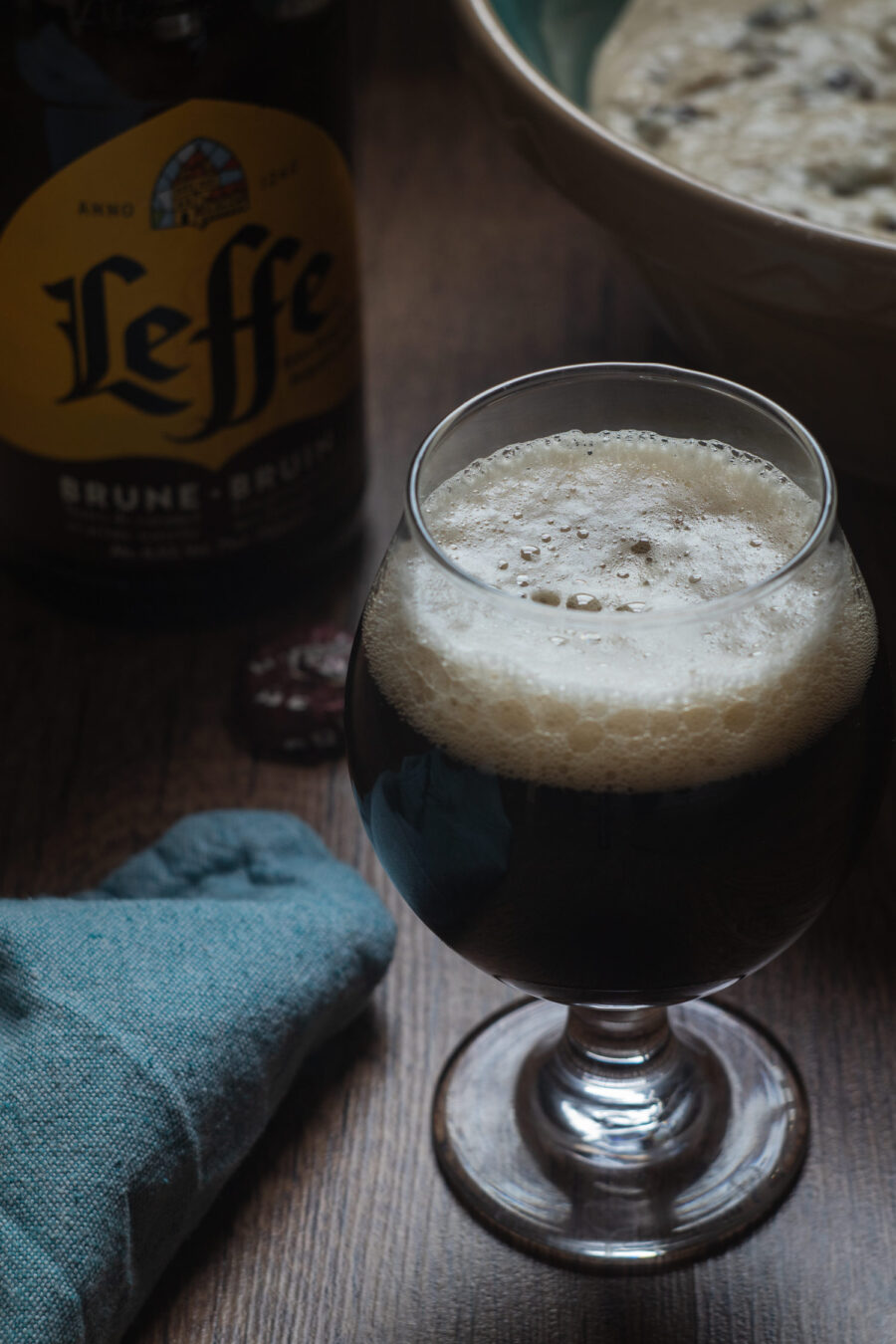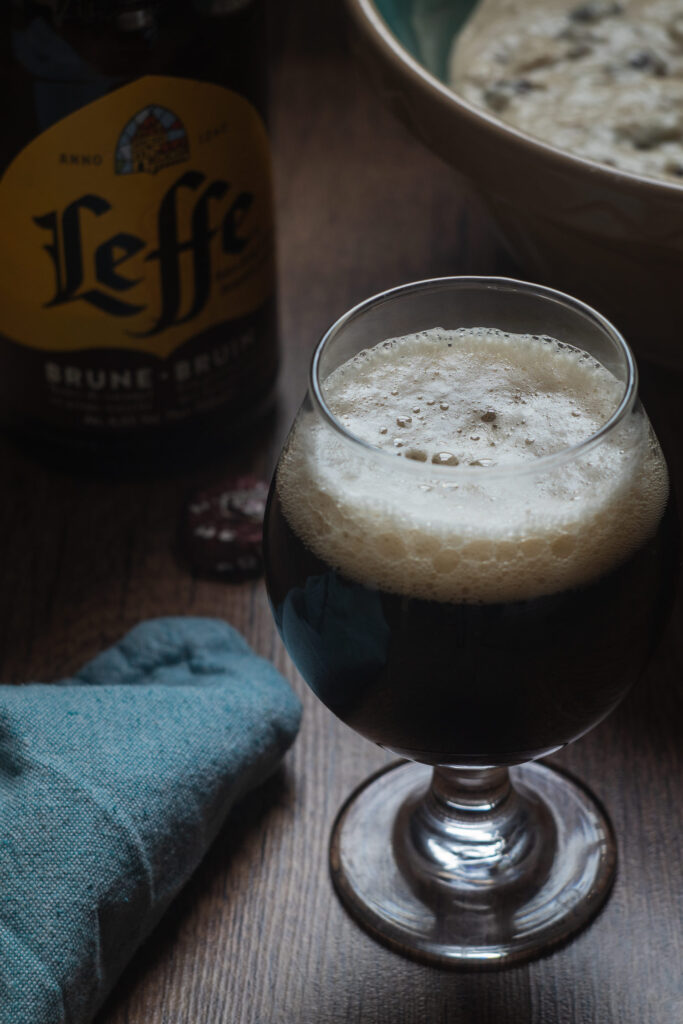 How to Make Oliebollen
Oliebollen are made from an enriched yeast dough with around 100% hydration. It's a very wet and sticky dough, slightly thicker than pancake batter. It's usually made with milk, egg, sugar, and butter, but you can also make it with rich Belgian beer.
After mixing, the dough needs time to rise in a warm spot until doubled in size. I left mine to rise for about an hour before starting to fry them. When the dough is almost done rising, you should start heating the oil. You can use either a home deep fryer or a large heavy-bottomed saucepan. The oil should be heated to 175°C or 350°F. Be sure to only fill the pan with about 2 inches of oil, depending on the height of the pan. The oil will rise when you add the oliebollen.
I gathered some tips from family, but I wasn't able to try them all. I plumped the raisins in the beer, rather than using boiling water or rum. I saved that same beer from the raisins to use in the batter. An untested tip was to leave the dough to rise for longer than just an hour, allegedly making lighter, fluffier doughnuts.
Another tip was to fry them in your shed rather than in your kitchen, or your house will smell like oliebollen and hot oil for a while. It's very common in the Netherlands to keep a deep-fryer in the shed and use it in the backyard for friet, bitterballen, kaassoufflé, and other bittergarnituur.
When you're ready to fry the oliebollen, use an ice cream scoop with a trigger to scoop the dough and gently release them into the hot oil. To ensure the batter doesn't stick, you can dip the ice cream scoop into the hot oil before scooping each oliebol.
Fry the doughnuts until they're deep golden brown, about 5 minutes depending on their size. Make sure to flip them halfway through, though sometimes they flip themselves when they're ready. When they're done frying use a slotted spoon to remove them to a plate with a few layers of paper towel to drain and cool. Cover them with a copious amount of powdered sugar and eat them while they're still warm.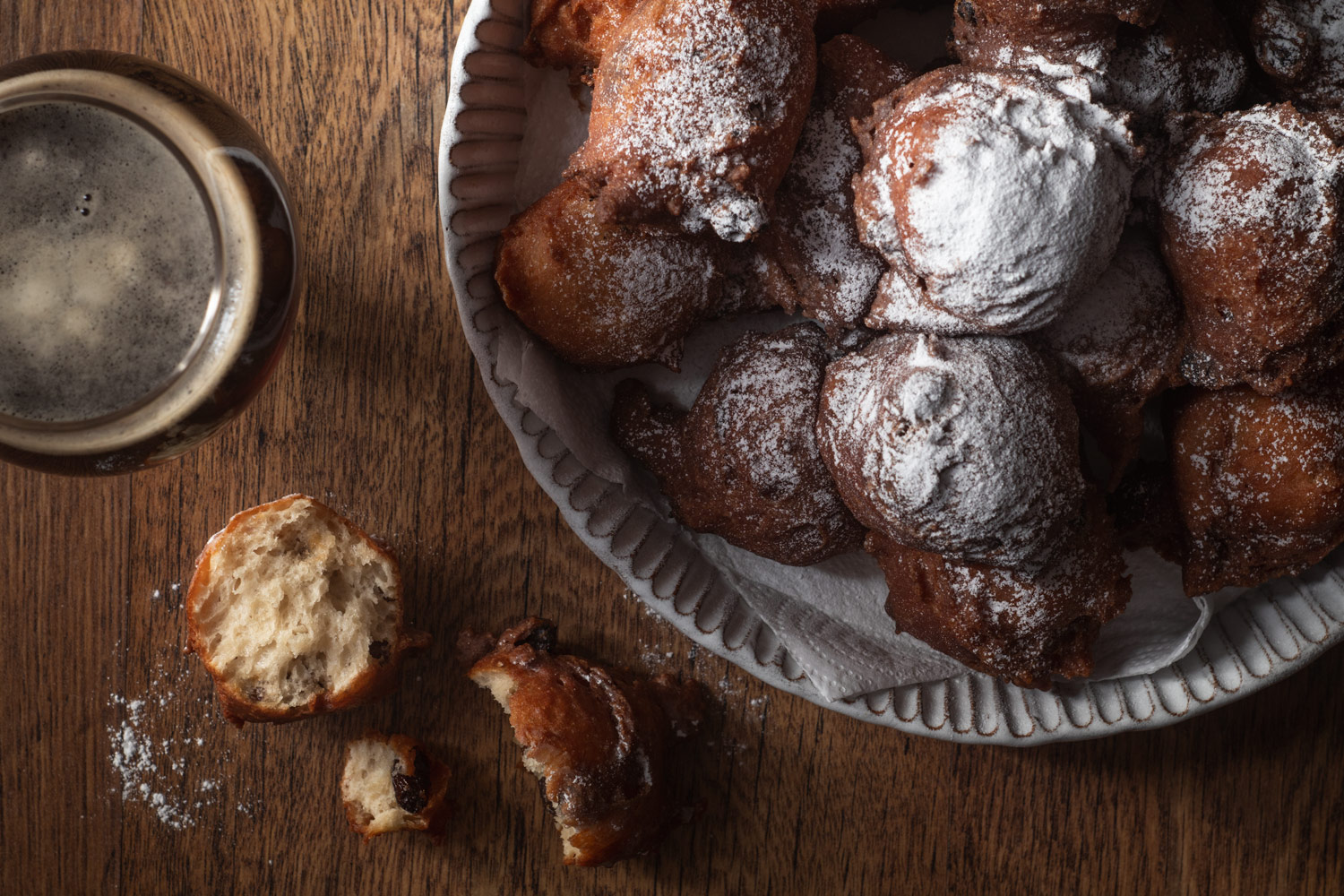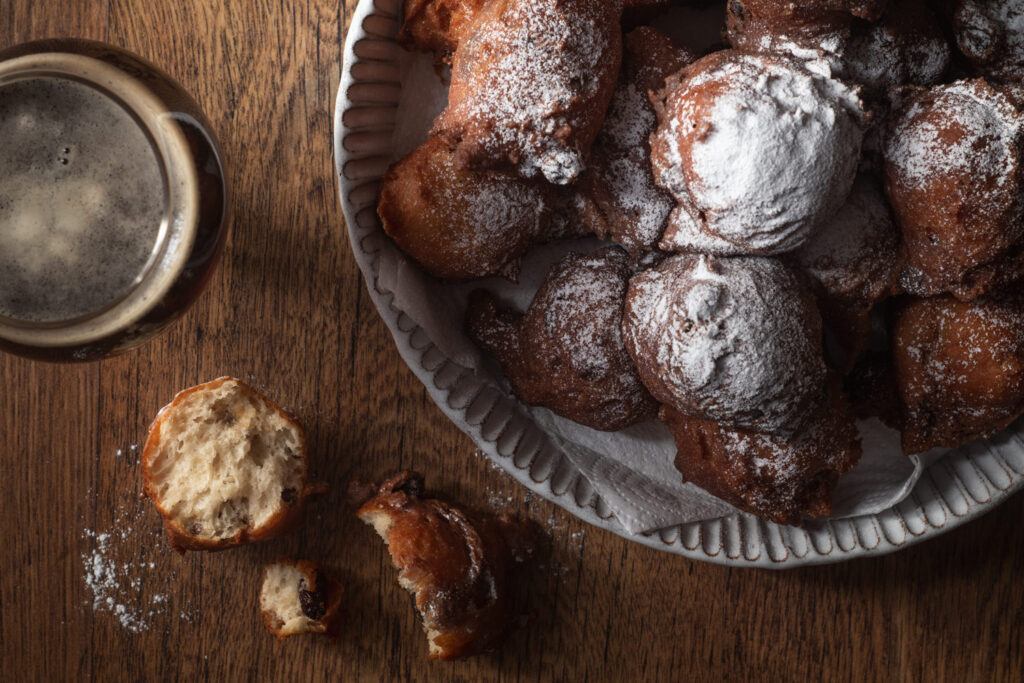 Ingredients:
Yields about 32 oliebollen.
200g raisins
1 bottle of dark beer, room temperature

360ml whole milk, warmed to 46°C
7g active dry yeast (1 packet)

1 large egg
50g granulated sugar
25g unsalted butter, melted

510g plain flour
3/4 teaspoon salt
2 1/2 cups raisins
1 bottle of dark beer, room temperature

1 1/2 cups whole milk, warmed to 46°C
2 1/4 teaspoons active dry yeast (1 packet)

1 large egg
1/4 cup granulated sugar
2 Tablespoons unsalted butter, melted

4 1/4 cups all-purpose flour
3/4 teaspoon salt
Confectioners' sugar, for dusting
Oil, for deep frying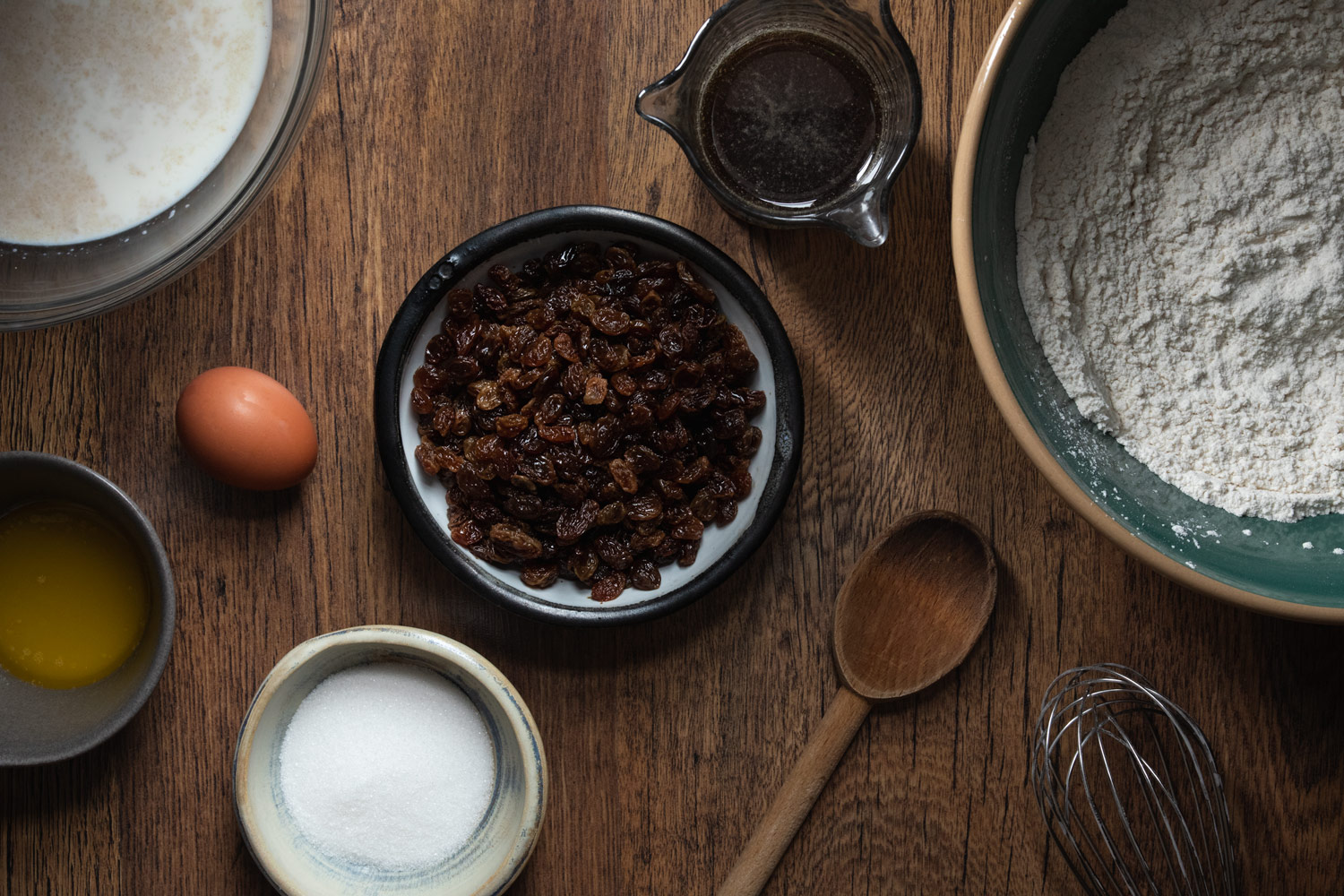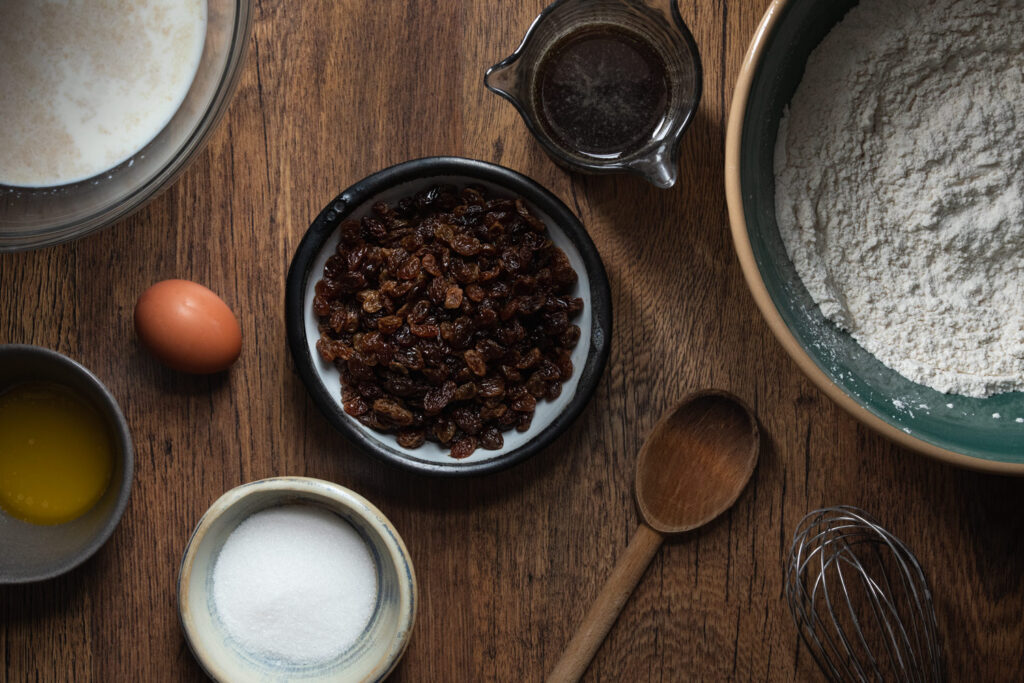 1. Plump the raisins:
Place the raisins in a small bowl and pour in enough beer to cover them. Let them soak for at least 1 hour. Drain the raisins and dry them on some paper towel or a clean tea towel. Reserve the beer.
2. Proof the yeast:
Add the yeast to the warm milk in a medium mixing bowl and let it proof for 5 to 10 minutes, until it begins to foam.
3. Combine the dry ingredients:
Whisk together the flour and salt in a large mixing bowl.
4. Combine the wet ingredients:
Add the sugar, the egg, the melted butter, and 150ml (2/3 cup) of the beer to the milk mixture and whisk to combine.
5. Mix the dough:
Pour the milk mixture into the flour mixture and stir with a rubber spatula until fully combined.
6. Stir in the raisins:
Add the raisins to the dough and stir until evenly distributed.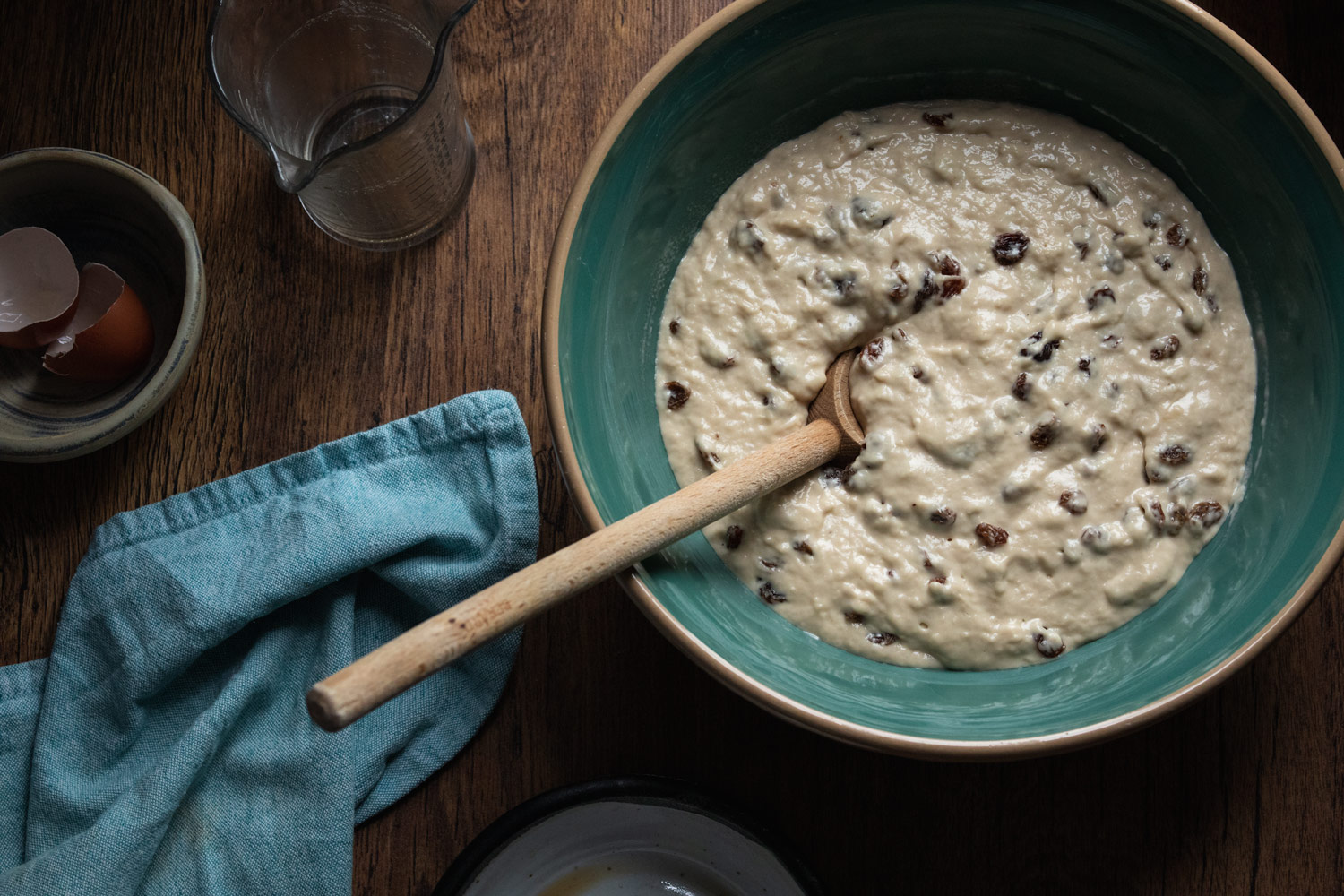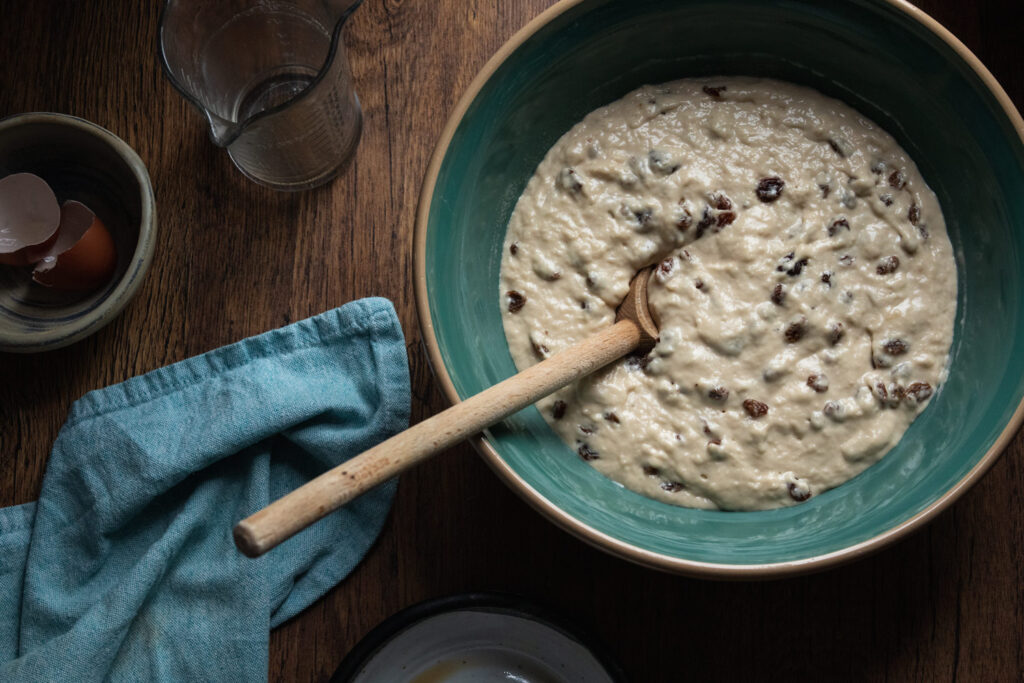 7. Let the dough rise:
Cover the bowl with a damp tea towel or a sheet of plastic wrap. Let the dough rise until doubled in size, about 1 hour.
8. Heat the oil:
Fill a deep fryer or a heavy-based saucepan halfway with oil. Heat the oil to 175°C (350°F).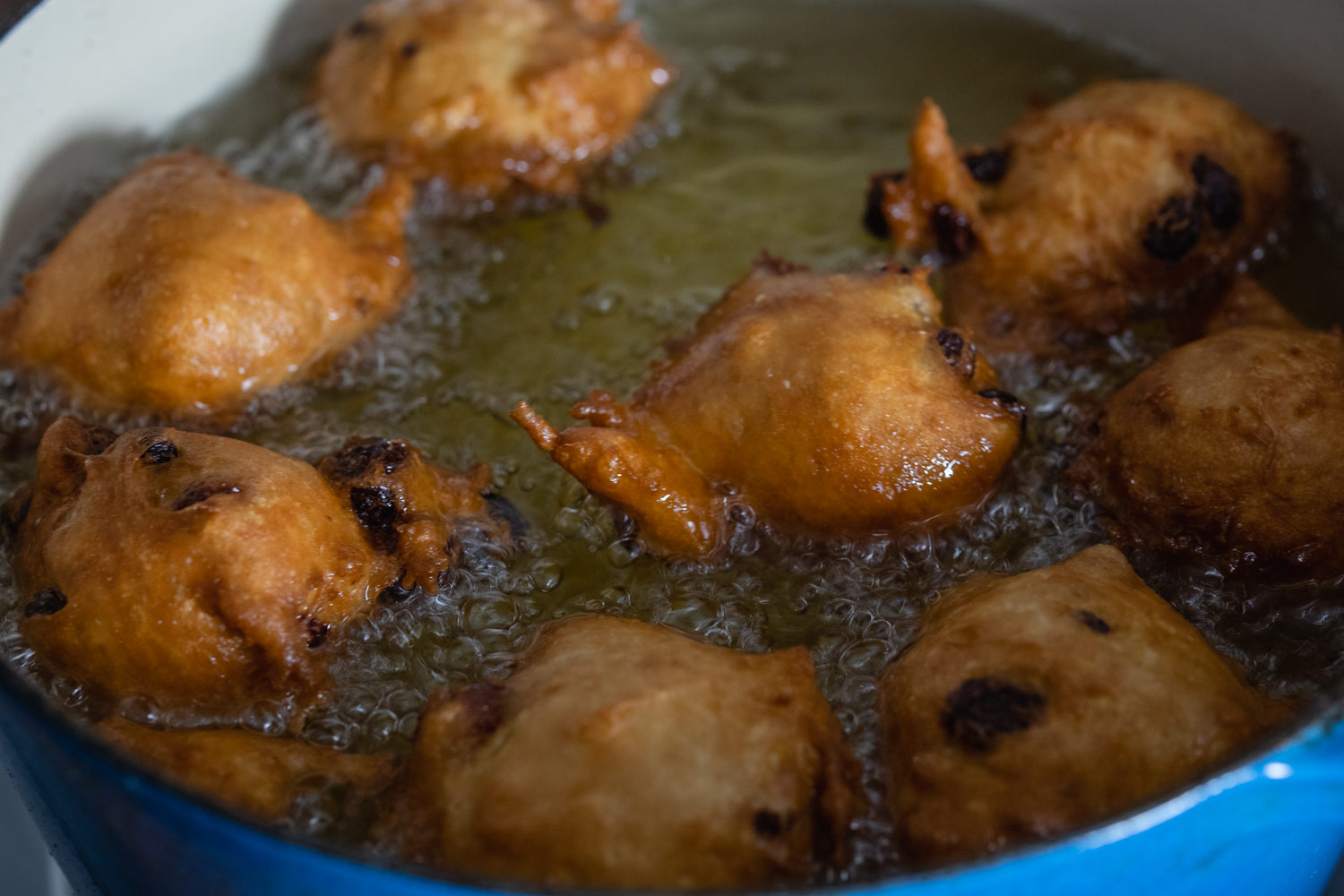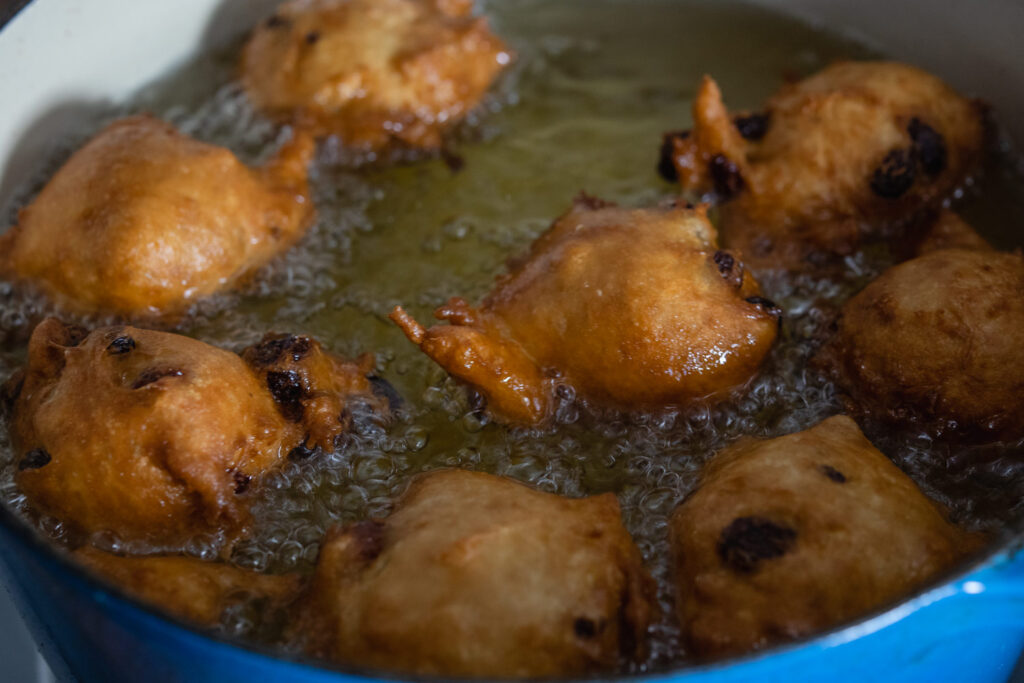 9. Fry the oliebollen:
Use an ice cream scoop, or two spoons, to scoop portions of the dough and carefully drop the batter into the hot oil. Depending on the size of your pan, you can fry several oliebollen at the same time, but be careful not to overcrowd the pan.
Fry the oliebollen for about 4-6 minutes, or until golden brown, flipping them halfway through.
Carefully remove the oliebollen from the hot oil to a plate covered with a few sheets of paper towel.
Serve the oliebollen with a generous dusting of powdered sugar.
Oliebollen are best the same day they're fried.