Some links may be affiliate links. We may get paid if you buy something or take an action after clicking one of these.
The last couple years I have been learning how to bake sourdough bread. I think it's magical that you can start with such humble ingredients to make something so complex. I have loved baking for as long as I can remember, but I have always focused on sweets. I was comfortable with recipes that start by creaming butter and sugar; but yeast (or worse, levain) intimidated me.
Recipes like cakes and cookies are reassuring. If you mix ingredients at the right temperature, the correct order and proper ratios, the recipe will turn out. You may have to learn some new techniques along the way for more advanced recipes, like a genoise versus a butter cake. But at the end of the day, techniques can be learned and ingredients will always behave in the same expected manner.
Yeast is alive. And living things can be unpredictable. Yeast depends on so many more variables. First, there are different types of yeasts for baking: fresh, active dry and instant yeast, that all behave differently. Let alone specific strains of yeast. Temperature has a huge impact as well. So many recipes blindly instruct, "let the dough rise for two hours or until doubled in size." But if your kitchen is cold, that may actually take three to four hours and if it's a particularly hot day, only an hour to an hour and a half.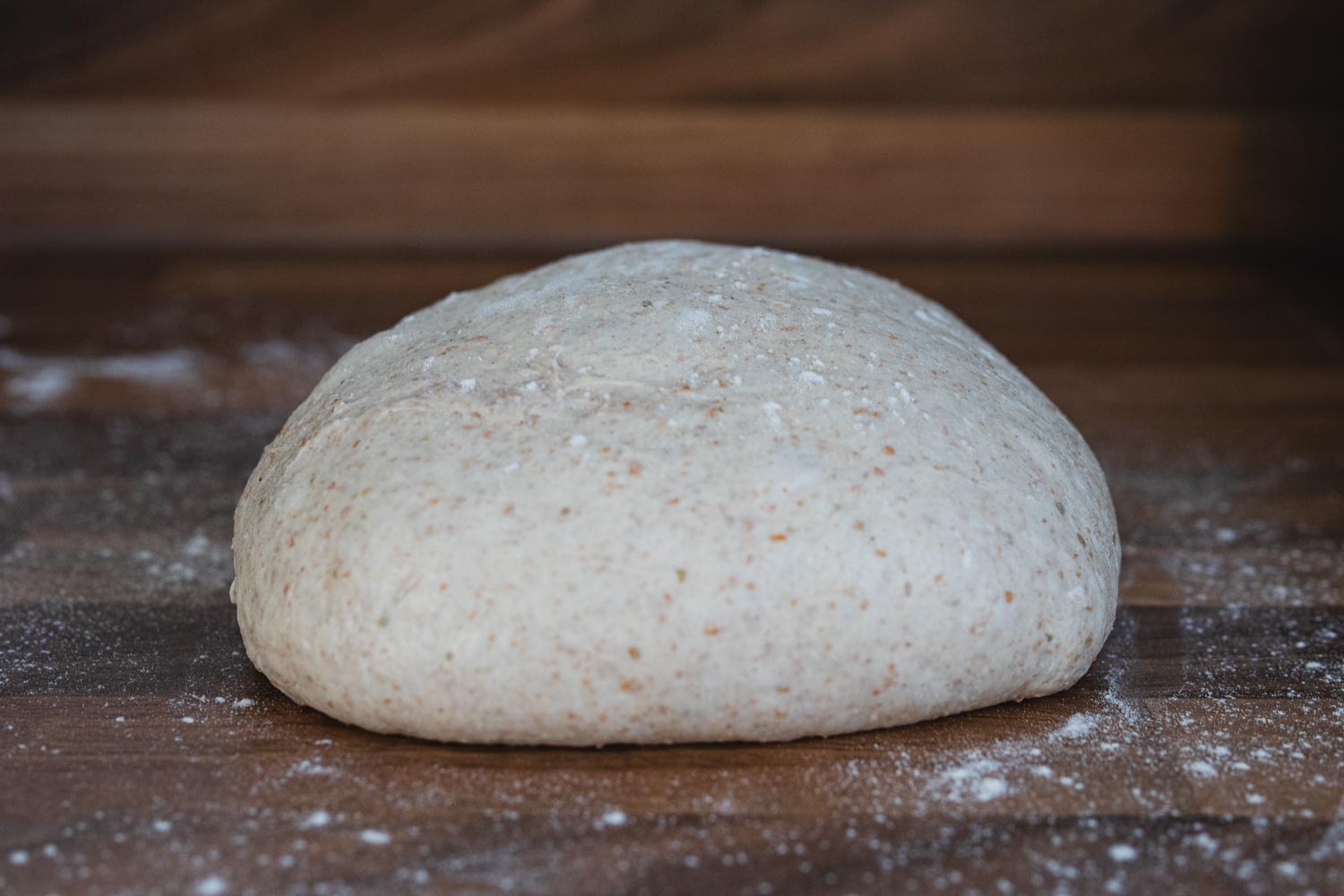 It turns out, working with bread can be as simple or as difficult as you would like it to be. When I finally started researching and practicing, I found answers that challenged my assumptions. There is a type of bread for your ability level and your time commitment. Bread is flexible. Mistakes can also be delicious.
The first boule of bread I baked in my Dutch oven was a miracle. It was not pretty, but it had a crispy crust and a lush interior. With my confidence boosted, I skipped right ahead to a much more difficult dough with higher hydration. It ended up a sticky mess which I angrily threw in the trash in frustration. But I stuck with it and practiced with lower hydrations and got accustomed to working with dough. I even started making sourdough and even though my first loaf was barely more domed than a frisbee, the flavor was incredible.
I am not an expert in bread-baking, and I still have much to learn. But like everything, if you're willing to pay attention, make mistakes and try again, it will pay off. I don't have a recipe for you today, but here is a list of my favorite resources for learning how to bake great bread at home from no-knead yeast recipes to advanced sourdough loaves.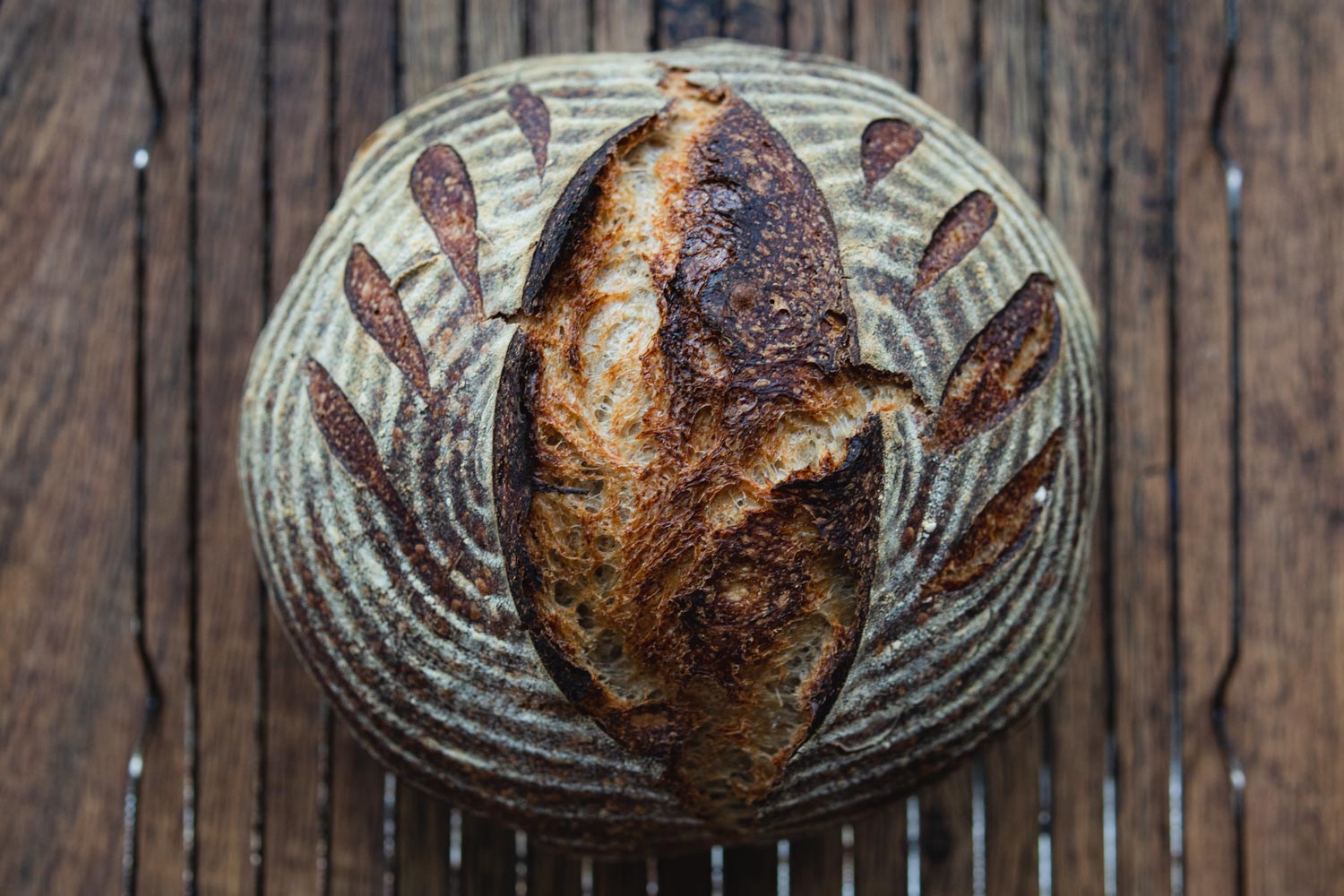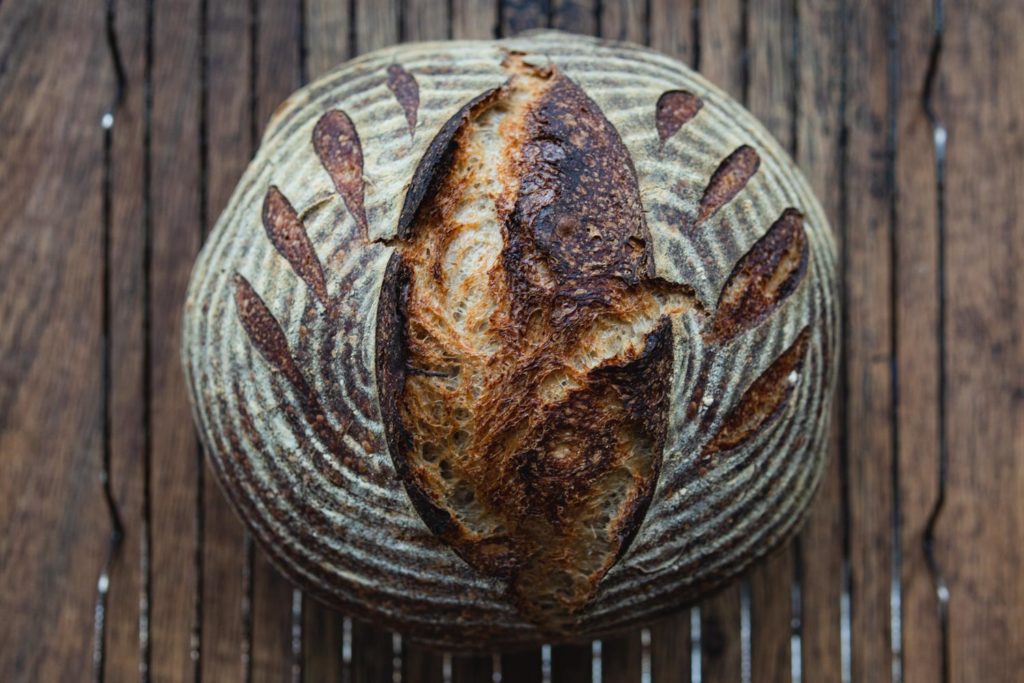 My Favorite Resources for Learning to Bake Bread
This recipe is a collaboration of Mark Bittman and Jim Lahey, and it is so simple and extremely satisfying. While it requires a bit of time, almost all of it is hands-off. It is a great place to start, as it does not require much technique and it's very forgiving. You'll learn that fermentation can do a lot of the hard work of gluten development for you. It's also shocking when you taste bread that has been fermenting over a long period of time compared to quicker loaves ready to bake in a couple of hours. The flavor is deep and complex and can be revelatory if you're not used to artisan bread. This recipe also introduced me to Jim Lahey's book.
Jim Lahey is a James Beard award-winning baker and the owner of Sullivan Street Bakery in New York City. After the success of Lahey's No-Knead Bread in the New York Times, he wrote an entire book of recipes based on the same principles. The book explains the art and science behind his technique and encourages you to explore new flours and flavors. This is where I first learned that bread is more flexible than I expected. You can make bread with beer, buttermilk, apple juice, or even carrot juice. If you want to keep it simple but exciting this is a great resource. Get the book here.
When you are ready to get a bit more hands on, this is a great book to push you into the methods behind French and Italian breads. I spent a lot of time with this book. Forkish goes into more detail about deliberately crafting a loaf. He teaches the stretch and fold method of for gluten development. He explains what pre-ferments are and their flavor profiles. He shows you what to expect from different hydration levels. There are recipes that result in a finished loaf by the end of the day, or weekend-long schedules. Most recipes still use commercial yeast, but you can work your way through different schedules, hydrations and pre-ferments and get an introduction to sourdough. Get the book here.
When you're ready for serious sourdough bread-making at home, this is the guide to use. The first recipe is an entire chapter. It may sound intimidating, but the detail is invaluable. I reread it often, and always find something new that helps me with my next loaf. Here, you'll learn how to create and maintain a sourdough starter as well as the full process of making a sourdough loaf. There's enough detail to learn about how each variable affects the final loaf and how to adjust the method to your taste and time restrictions. You'll learn that bread can and will yield to your needs and schedule. Get the book here.
Currently, this is where I bake bread from most often. Maurizio is an engineer and sourdough bread baker. He has created extensive guides with pictures for each step and has answered thousands of questions in the comments. He has everything from a beginner's guide that really is for beginners, to what to do with leftover levain, to high hydration advanced doughs. It's fun to look through his posts and learn about experiments he's tried and discover what has worked, what hasn't and why.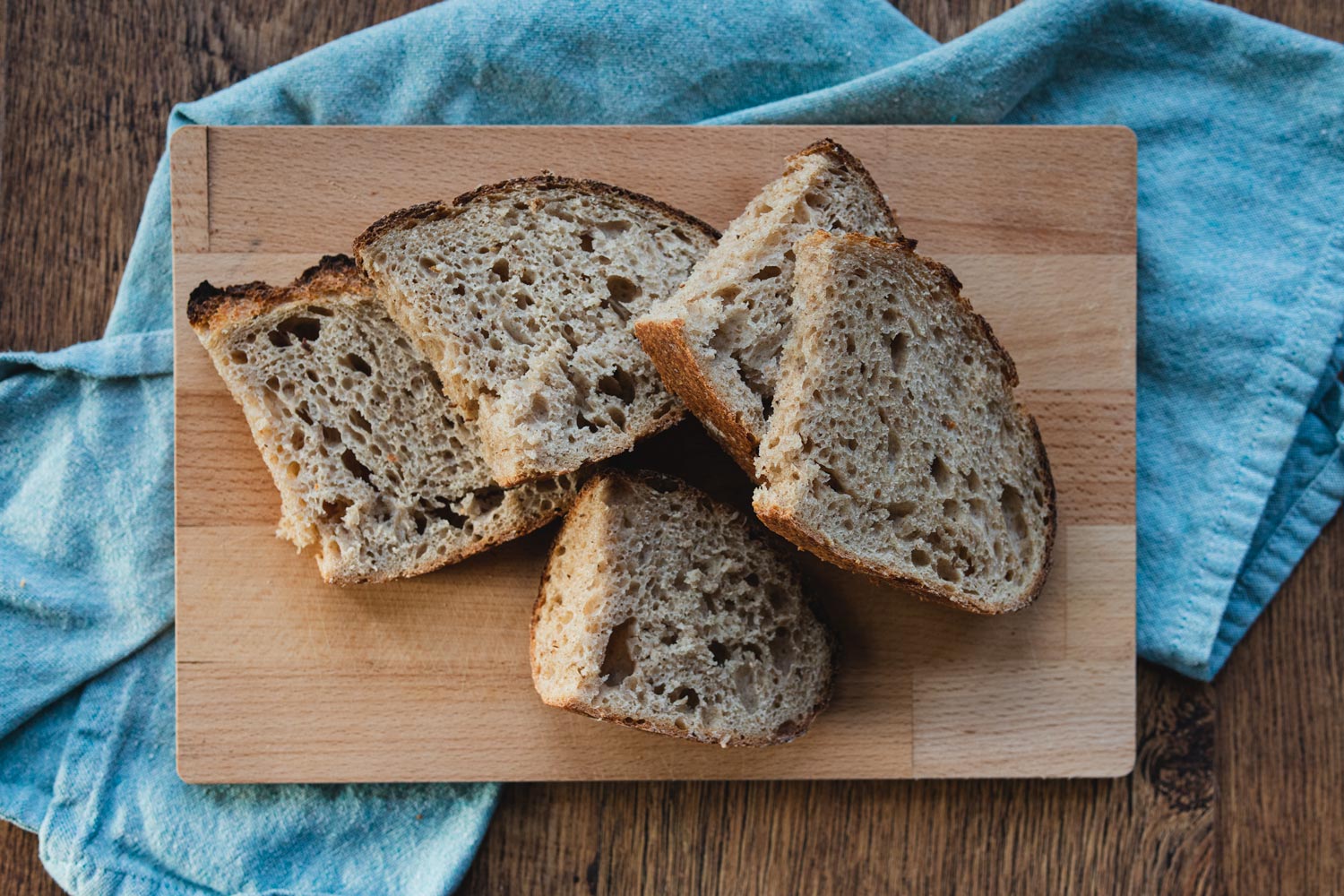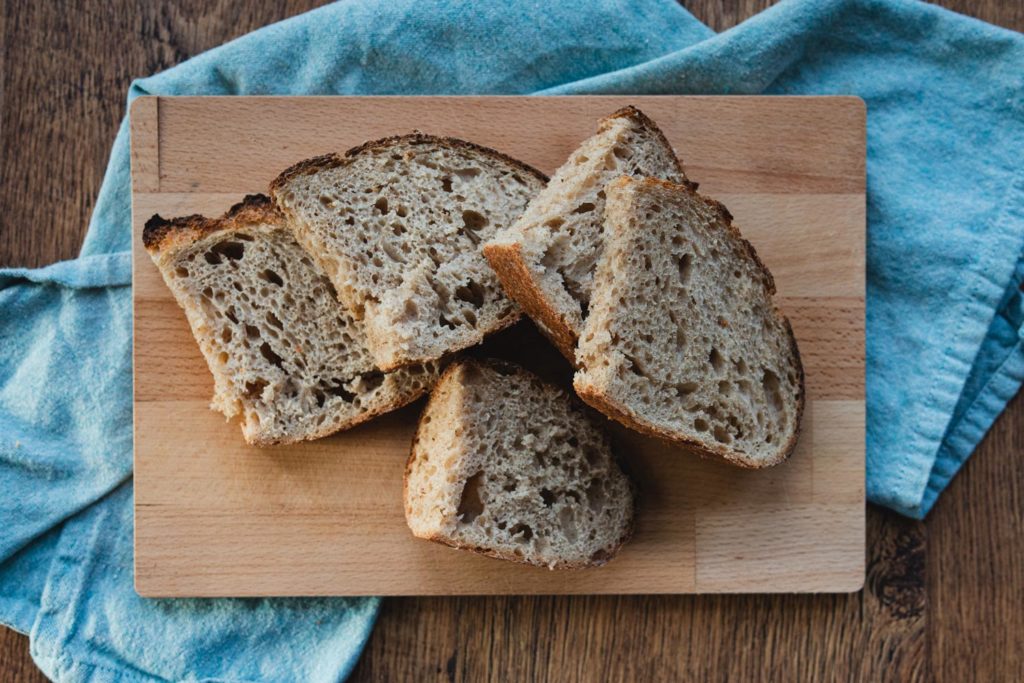 If you have ever been curious about making great bread at home, now is as good a time as ever to try. You don't need many ingredients. Just a bit of time, attentiveness, and willingness to make mistakes. But at least these mistakes are edible.
the Sunday Baker is a participant in the Amazon Services LLC Associates Program, an affiliate advertising program designed to provide a means for sites to earn advertising fees by advertising and linking to Amazon.com.