Mustikkapiirakka is Finnish for blueberry pie. But this isn't just your standard blueberry pie. Mustikkapiirakka is like a mix of shortbread, blueberry tart, and cheesecake. It has a rich shortbread crust that is pressed into the pan, then it's filled with a luscious crème fraîche filling and heaps of wild blueberries.
The short Finnish summer produces bilberries, a small dark berry related to and very similar to wild North American blueberries. Bilberries are much more flavorful and aromatic than cultivated blueberries, but because they're softer, they're harder to transport. Because they're so delicate, they're not usually found in stores. Traditionally, mustikkapiirakka is made with fresh wild bilberries, but a good substitute would be frozen bilberries, or fresh or frozen wild blueberries. The large cultivated blueberries may be used as a last resort, but they're watery and less flavorsome.
I'm spending some time with my family in Maine, and I arrived in time for the tail-end of the Maine blueberry season and had to try this tart. My parents own a summer cabin on a lake, a "camp" as Mainers would call it, and as a kid I would help my parents pick blueberries from the bushes along the shore. Hours later, the blueberries would be served in homemade blueberry pie after dinner with a scoop of vanilla ice cream.
So, I packed my kitchen tools and headed up to camp to gather some blueberries, make mustikkapiirakka, and retreat to the Maine woods for a couple days. Unfortunately, I was late to the party and the blueberries were gone. They are also popular among the deer, foxes, raccoons, and birds. But, I was able to get a quart of Maine blueberries from the store.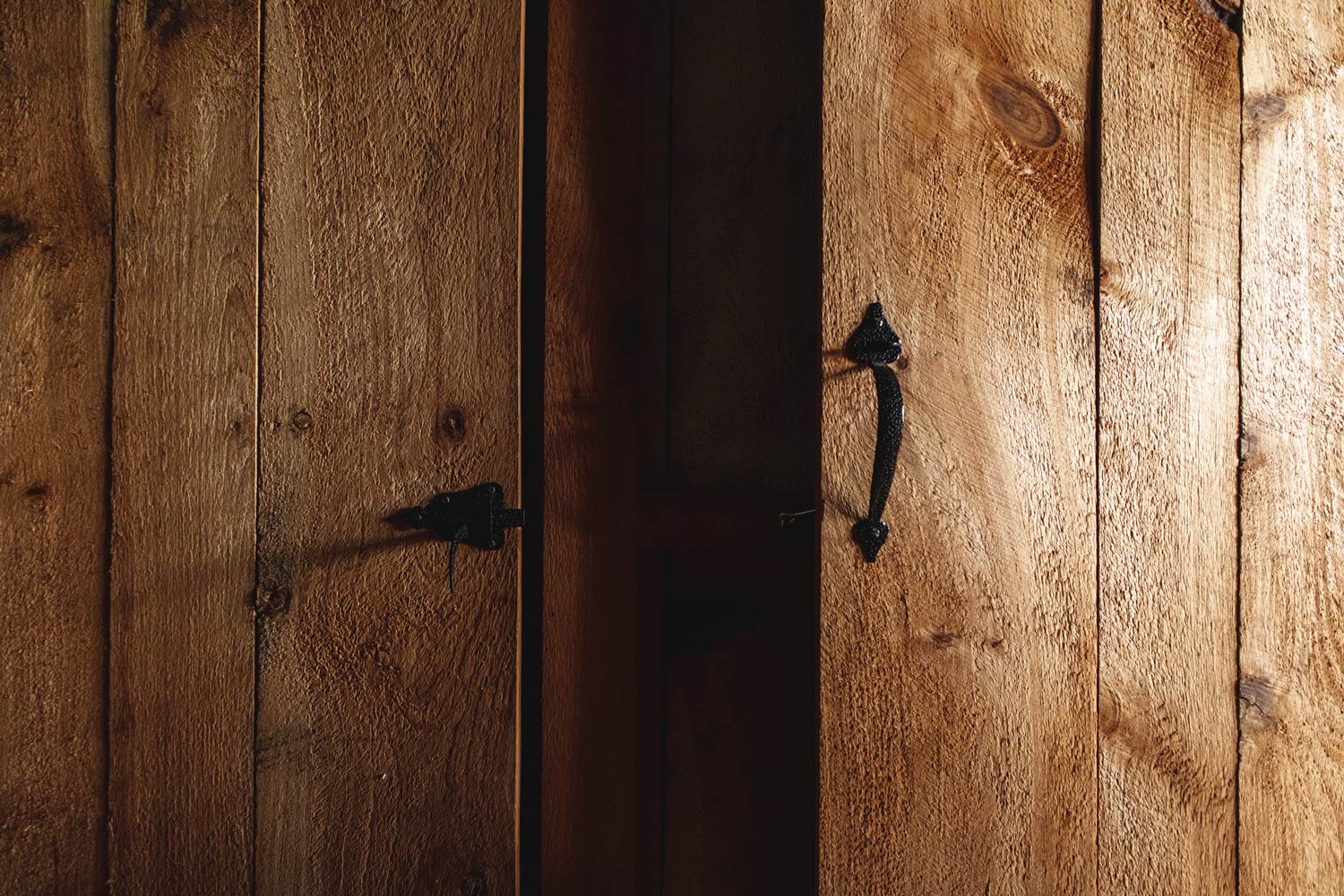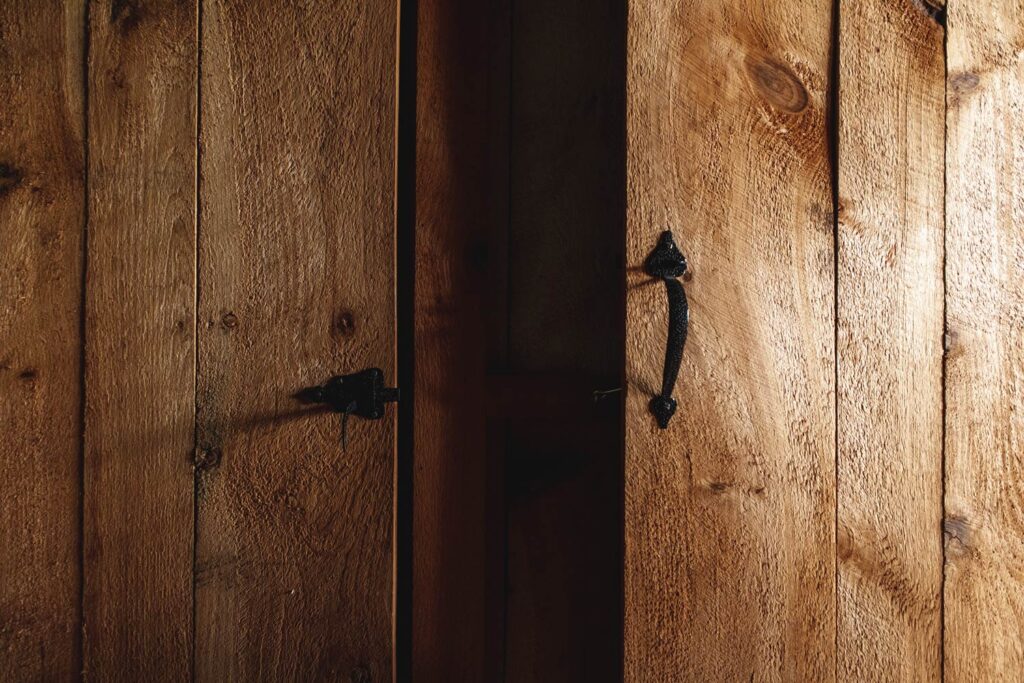 Baking Tips for Mustikkapiirakka
Mustikkapiirakka is a straightforward tart. You don't have to let anything chill or rest, you can make the crust and the filling in one go and fairly quickly.
Make sure you work with room temperature ingredients. This not only makes it easier to mix, but helps the ingredients combine better. If you add a cold egg to creamed butter, the butter will seize and fall out of emulsion.
When you press the shortcrust pastry into the tart pan, use some plastic wrap as a buffer between your hands and the dough. The dough is soft and will stick to your hands. With the plastic, you'll be able to work with the dough easier and faster (with less mess too).
I'll be honest, I didn't measure the blueberries. I am normally a stickler for precision, but this recipe is an exception. It's relatively flexible. You can add as many blueberries as you like. And it will also depend on if you're using a deeper pie dish or a shallower tart pan.
The filling is creamy and rich, and it's very soft. I'd recommend waiting for the tart to cool completely and then chill it for an hour or two before slicing. It's not necessary, but if you want clean slices, the tart will need some time to set in the fridge.
You'll see the crust is very dark in some of the photos. Things don't always go perfectly, even when you're blogging. The oven at our camp is small and old and the tart darkened too much. I tested the recipe again in our home oven, and rest assured, you can trust the oven temperature and time for a standard oven.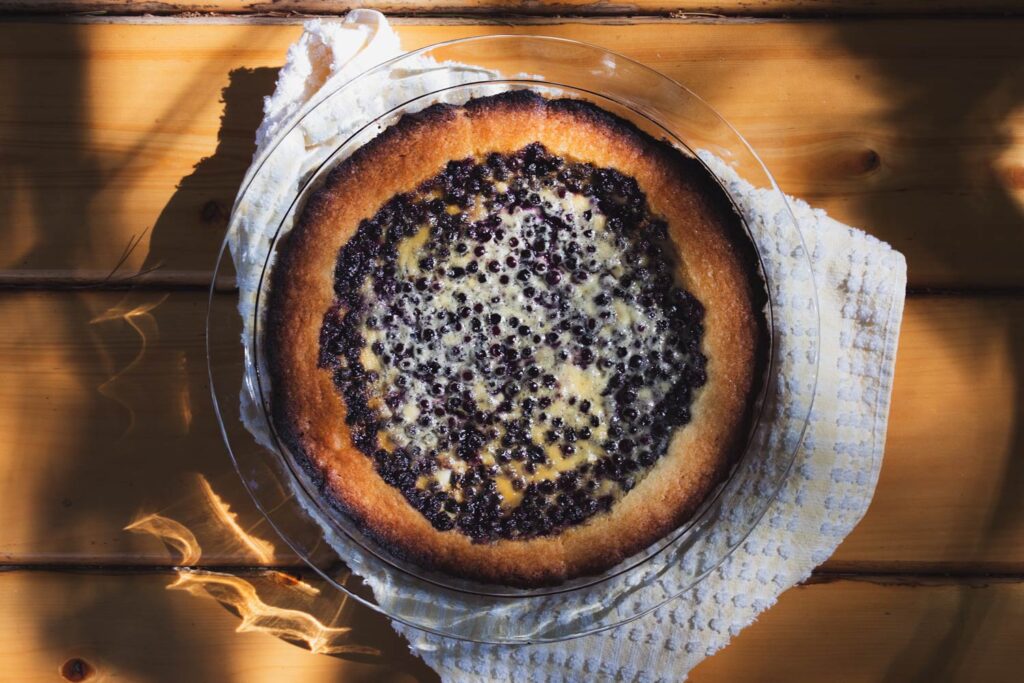 Ingredients:
Yields one 10-inch (25cm) tart.
Shortcrust Pastry:
150g unsalted butter
125g granulated sugar

1 large egg
1 teaspoon vanilla extract

150g plain flour
1 teaspoon baking powder
1/4 teaspoon salt
2/3 cup unsalted butter
1/2 cup plus 2 Tablespoons granulated sugar

1 large egg
1 teaspoon vanilla extract

1 1/4 cup all-purpose flour
1 teaspoon baking powder
1/4 teaspoon salt
Crème Fraîche Filling:
200g crème fraîche
1 large egg
70g granulated sugar
1 teaspoon vanilla extract

200g blueberries, fresh or frozen
3/4 cup plus 2 Tablespoons crème fraîche
1 large egg
1/3 cup granulated sugar
1 teaspoon vanilla extract

7oz blueberries, fresh or frozen
Preheat the oven:
Preheat the oven to 175°C (350°F).
Prepare the pan:
Grease an 10-inch pie or tart pan with butter and dust with flour.
Whisk together the dry ingredients:
In a medium bowl, whisk together the flour, baking powder and salt.
Cream the butter and sugar:
In the bowl of a stand mixer with the paddle attachment, or in a large bowl with a whisk, cream together the butter and sugar until light and fluffy.
Add the egg and vanilla:
Add the eggs and vanilla and beat until fully incorporated.
Fold in the dry ingredients:
With the mixer on low, or by hand with a silicone spatula, gradually fold in the dry ingredients and mix until combined.
Press the dough into the pie tin:
Press the shortcrust dough into the greased pie dish and up the sides.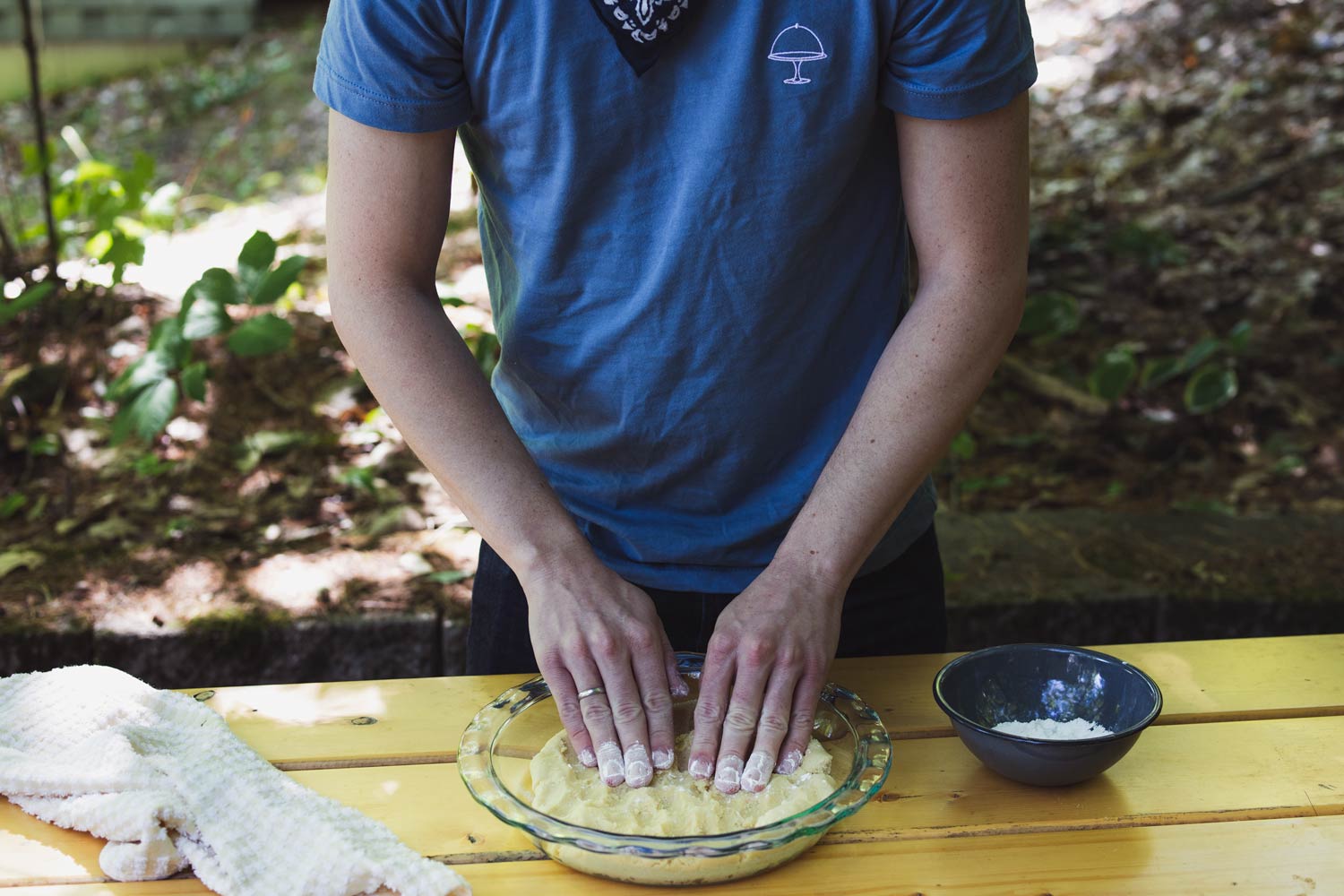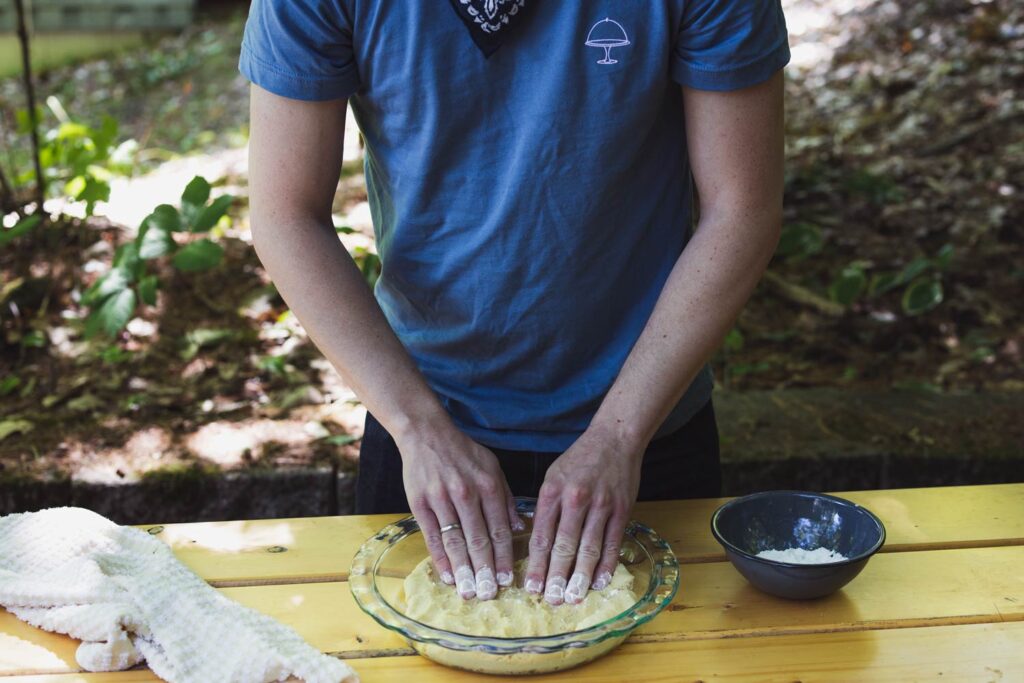 Whisk together the filling ingredients:
In a large bowl, whisk together the crème fraîche, egg, sugar and vanilla.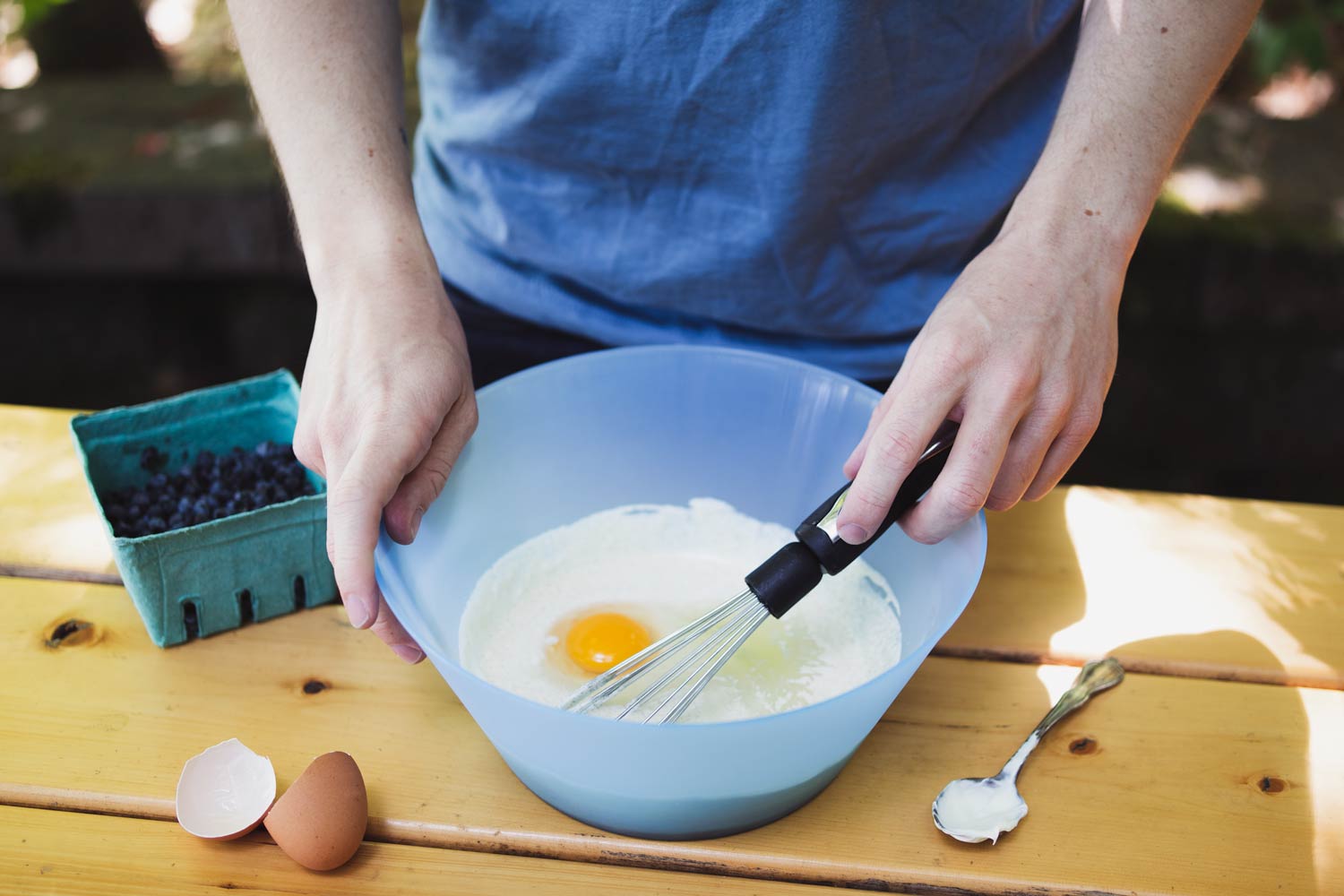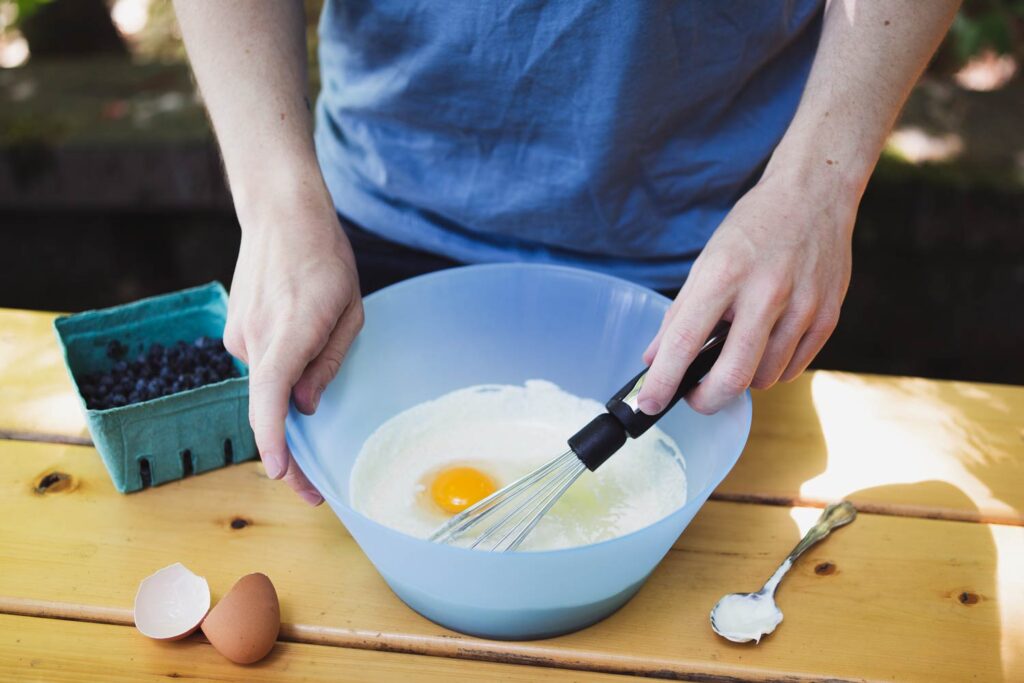 Pour the filling into the crust:
Pour the crème fraîche filling into the crust.
Add the blueberries:
Sprinkle the blueberries into the filling, distributing them evenly.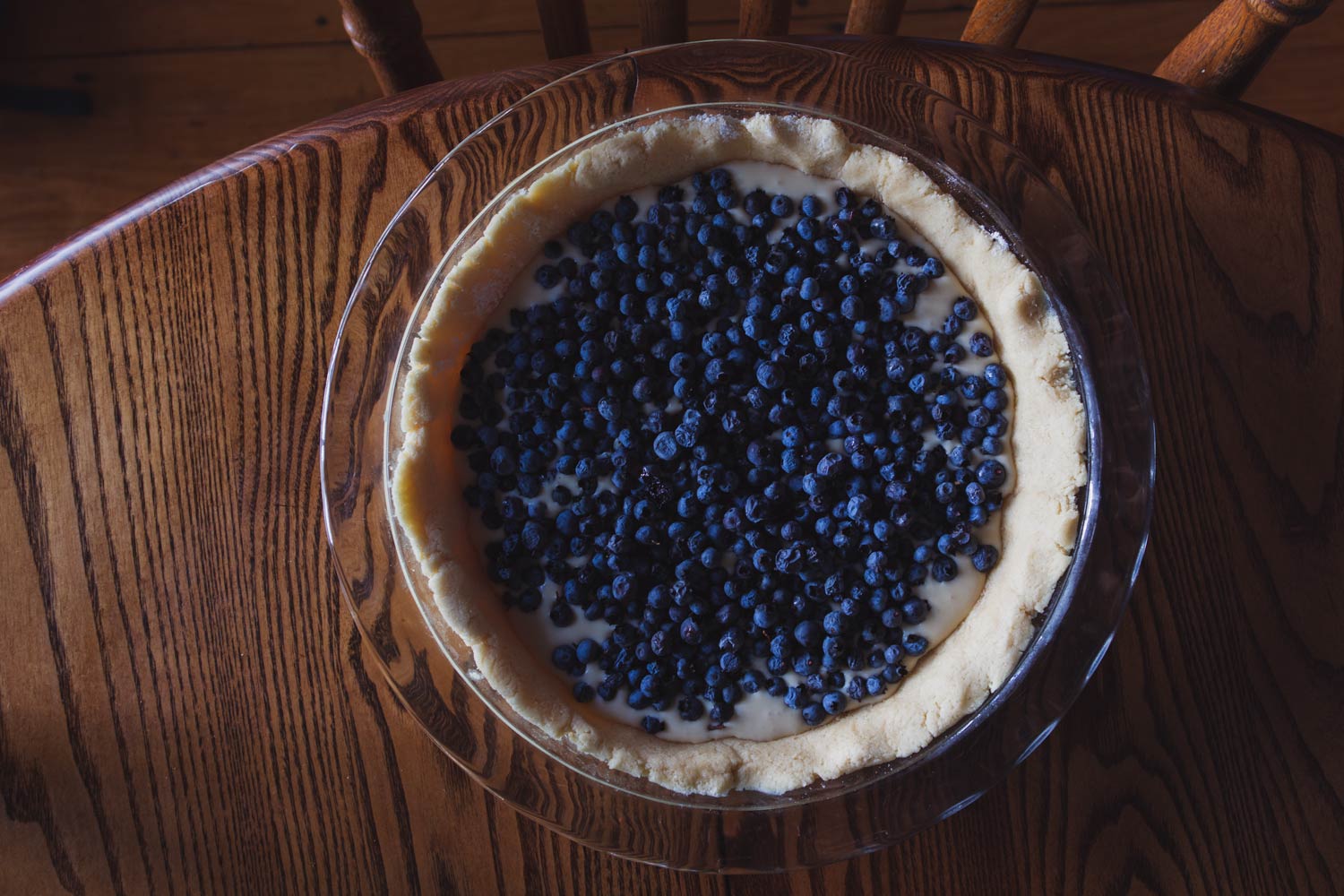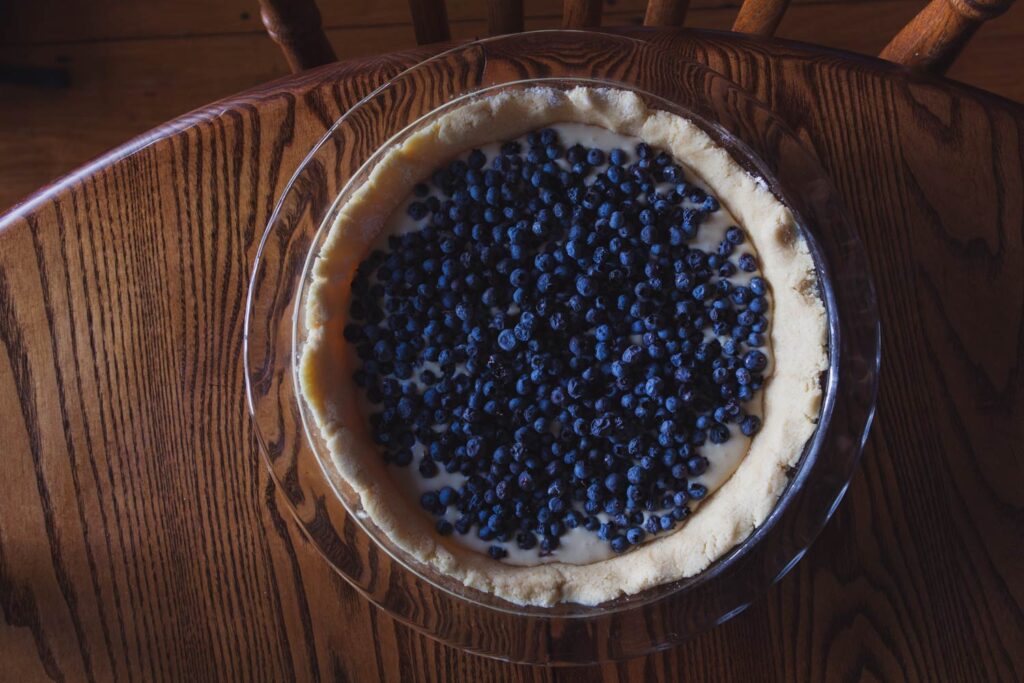 Bake the tart:
Bake the tart in the oven at 175°C (350°F) for 30 to 40 minutes, until the crust is golden and the filling has set.