A vibrant sweet-tart cake loaded with plums and crumbly streusel for the bittersweet August days.
I only recommend products I would use myself and all opinions expressed here are our own. This post contains affiliate links. If you use these links to buy something we may earn a commission at no cost to you.
Pflaumenkuchen, or Zwetschgenkuchen, is a German plum cake made with a thin yeasted base covered in quartered plums and doused with a mountain of streusel. It's not overly sweet, with only enough sugar to balance the tartness of the plums. It's a vibrant, fresh fruit cake for the bittersweet days of August.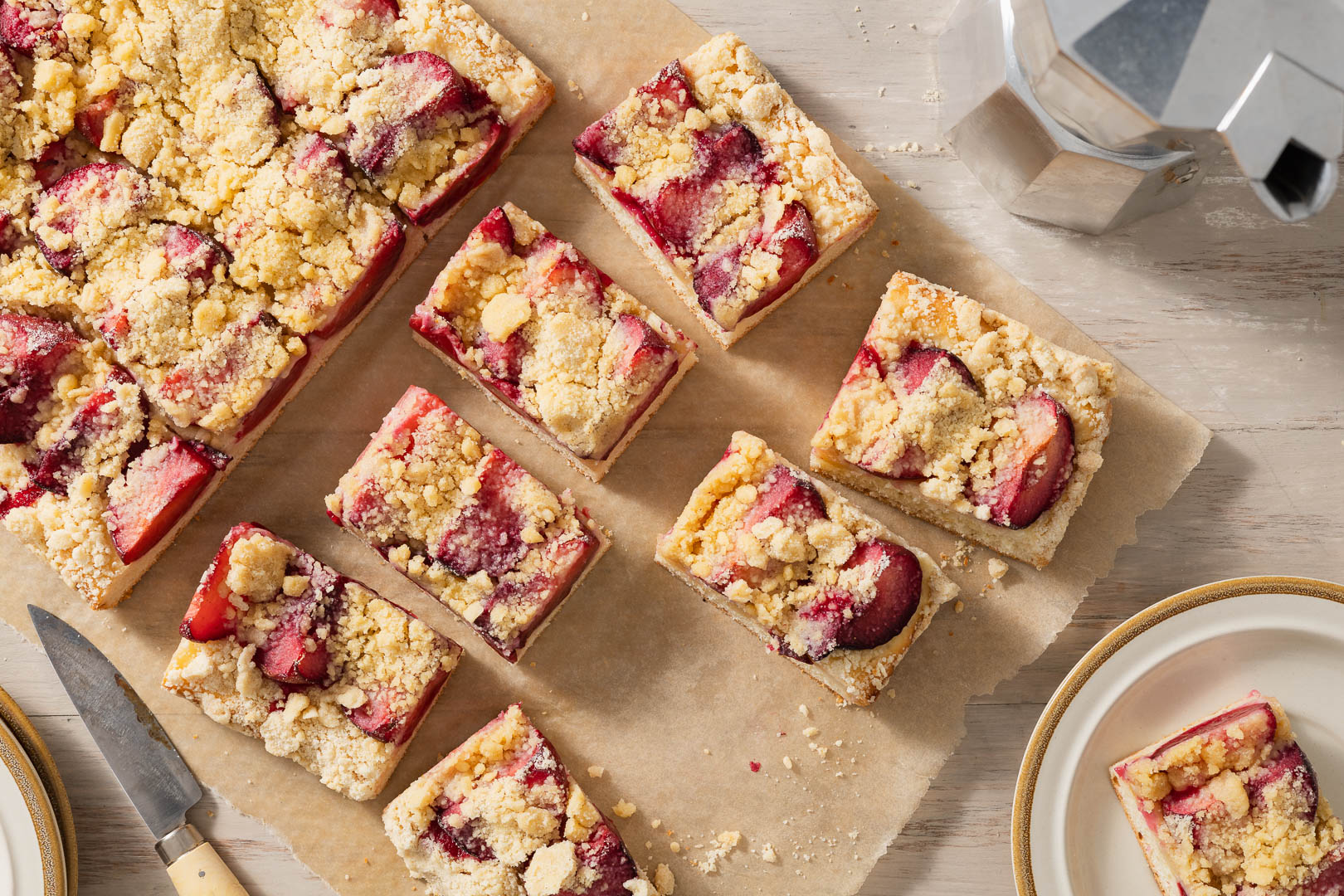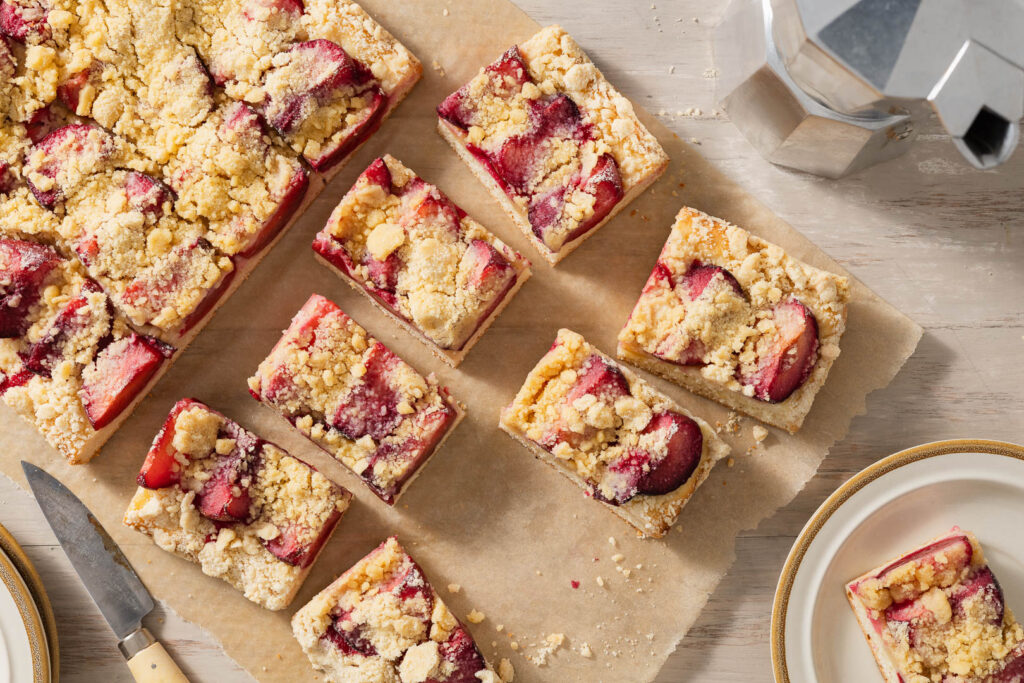 What Is German Plum Cake Called?
You might know this cake by a name other than Pflaumenkuchen, but along with Zwetschgenkuchen, it's the most common I've seen. German is a diverse language with innumerable dialects. This means that German plum cake goes by countless names throughout all the German-speaking regions. You'll also see Zwetschgendatschi in Southern Germany and parts of Austria, variations of Zwetschgenplootz (Zwetschgen Plotz, Zwetschgenblootz) in Franconia, and Quetschekuche in western Germany.
Since we're exploring semantics, this recipe is technically a Pflaumenstreuselkuchen since it includes a layer of streusel on top of the plums.
The Best Plums for German Plum Cake
Traditional German plum cake calls for Questsche plums. These egg-shaped plums have a rich, bittersweet flavor. Their color ranges from dark red or blue to purplish black. You'll also find them labeled as Italian plums, Italian prune plums, or damson plums.
Unfortunately, they're not as common in US grocery stores as in Europe. You can successfully substitute for other varieties of plums as I did, but the flavor won't be quite the same.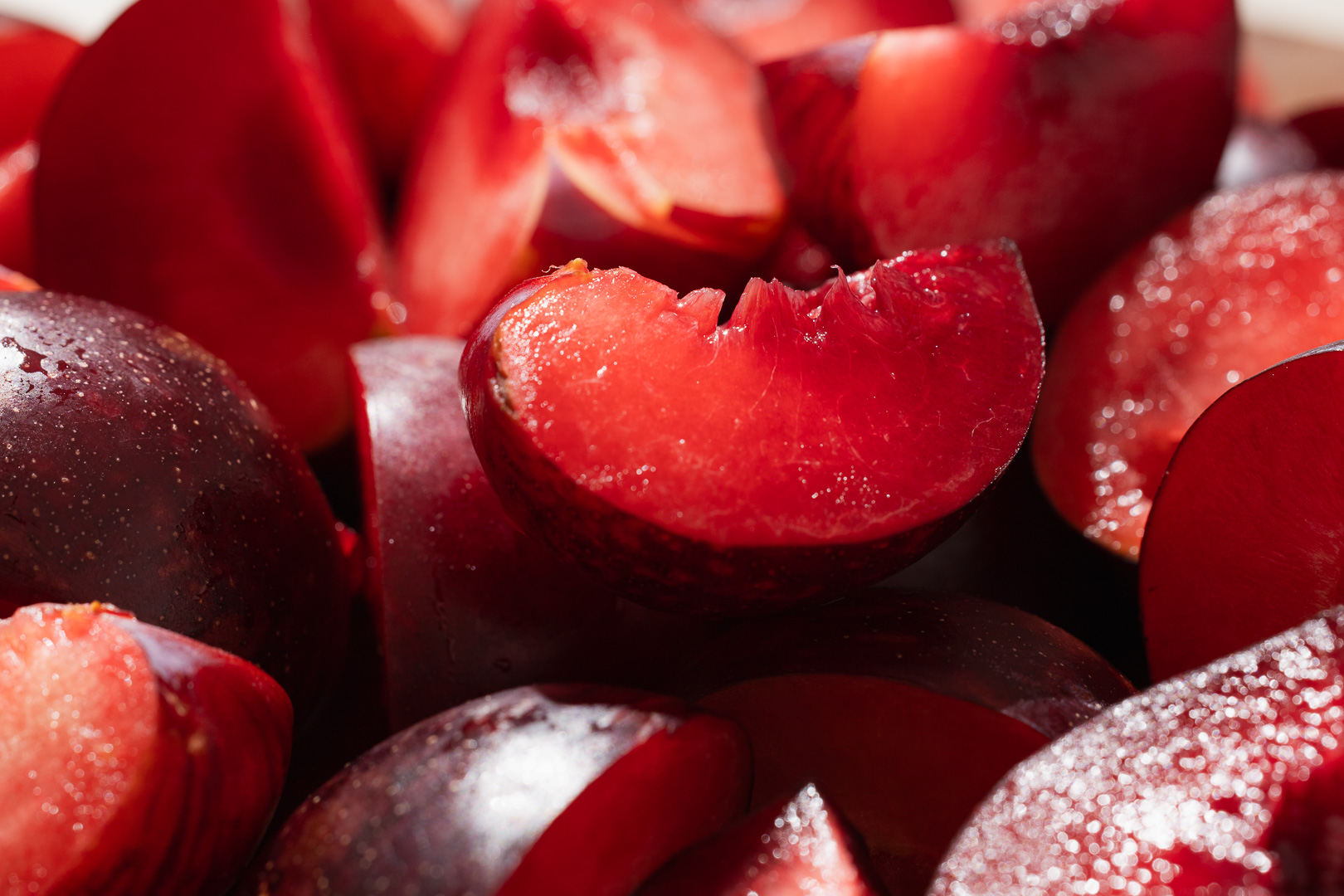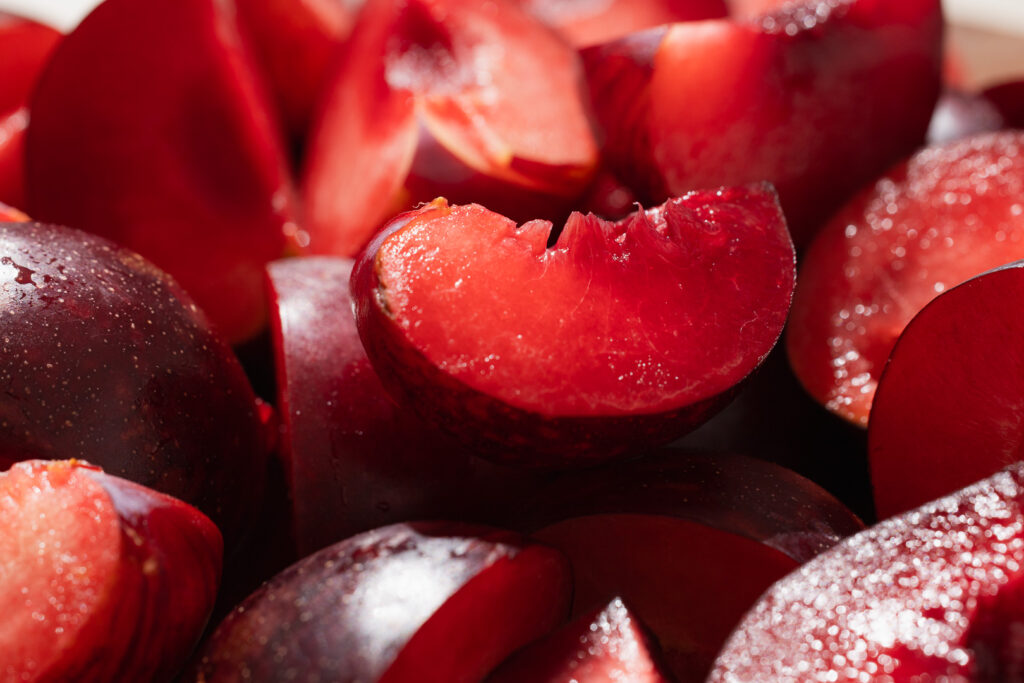 How to Pit Plums
I always have trouble pitting plums. When they're too ripe, they fall apart as you twist the stone free. If they're underripe, they never let the stones go. I never know whether I've selected a freestone or a clingstone plum until prepping them for baking.
When plums are at the perfect ripeness for easy pitting and baking, they should have a slight give. If the plum feels soft when squeezed, it's better to snack on than to bake with. But it shouldn't feel hard, either.
To pit the plum, first cut it in half with a paring knife (affiliate link). Run your knife along the diameter of the plum following the groove. Twist with your hands to split the plum into two halves.
If you lucked out with a freestone variety, the pit should be easy to remove with your fingers. If it's a clingstone, score the half with the pit down the middle into two quarters. Gently pull or twist the quarters apart. With more of the pit exposed, you can easily pull it from the plum. Or you can cut it out with your paring knife.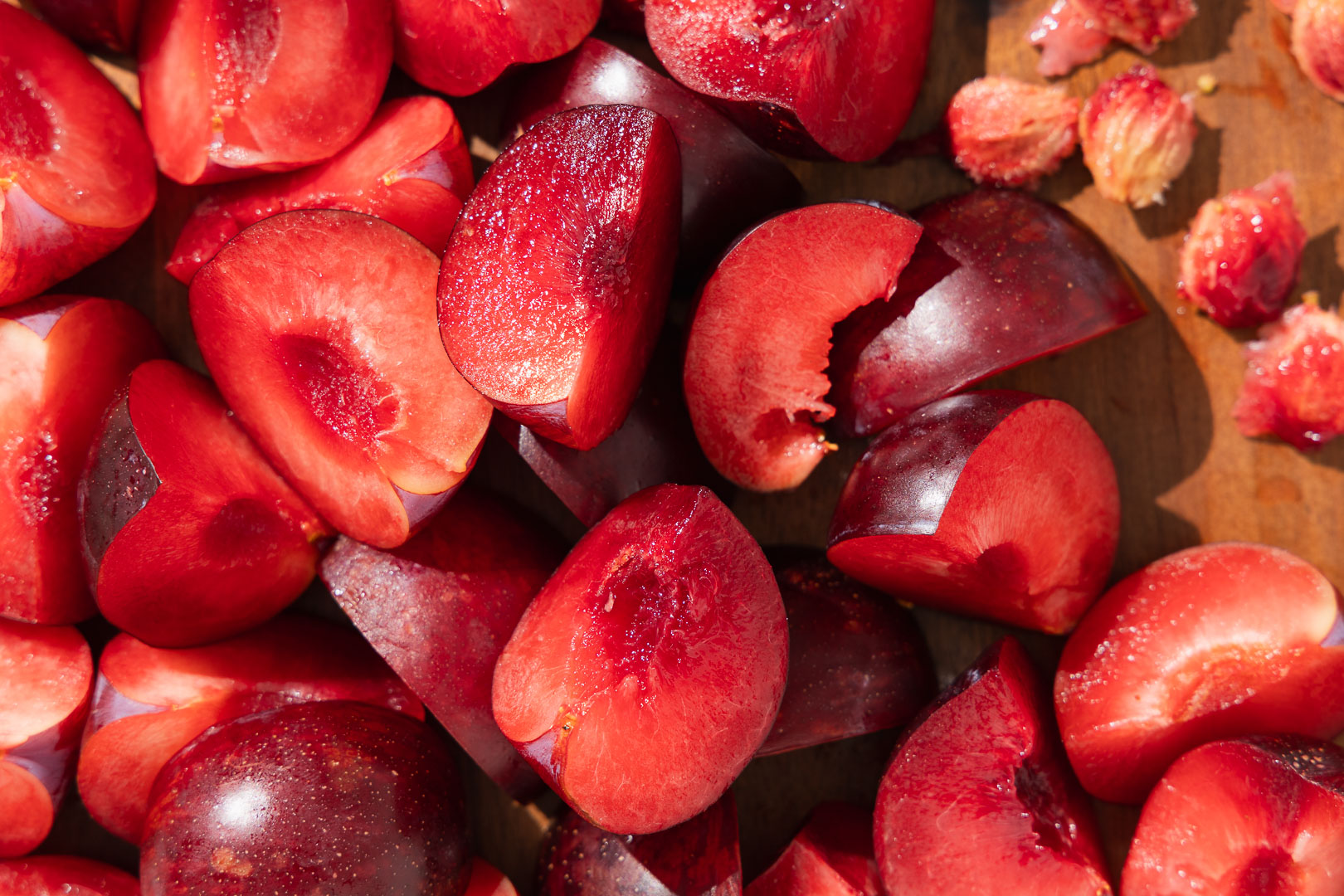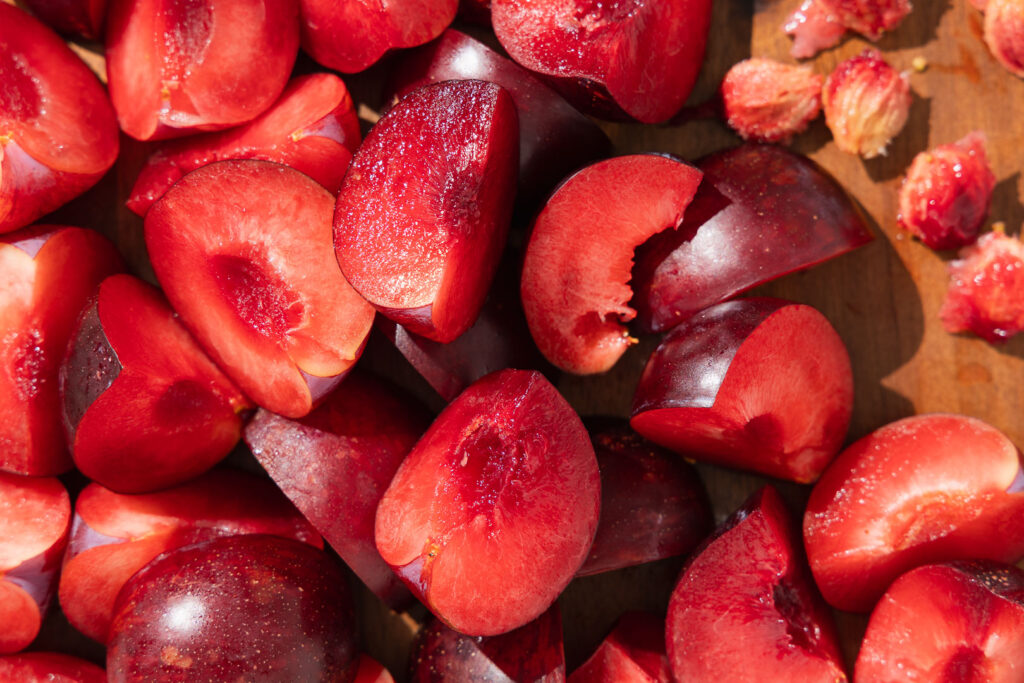 How to Serve German Plum Cake
Pflaumenkuchen doesn't need garnishes. The soft cake, juicy plums, and crumbly streusel integrate into a self-realized dessert. But, in Germany, it is usually served at coffee time with a lightly sweetened Klacks von Sahne. Besides afternoon coffee, I also enjoyed a leftover slice or two for breakfast.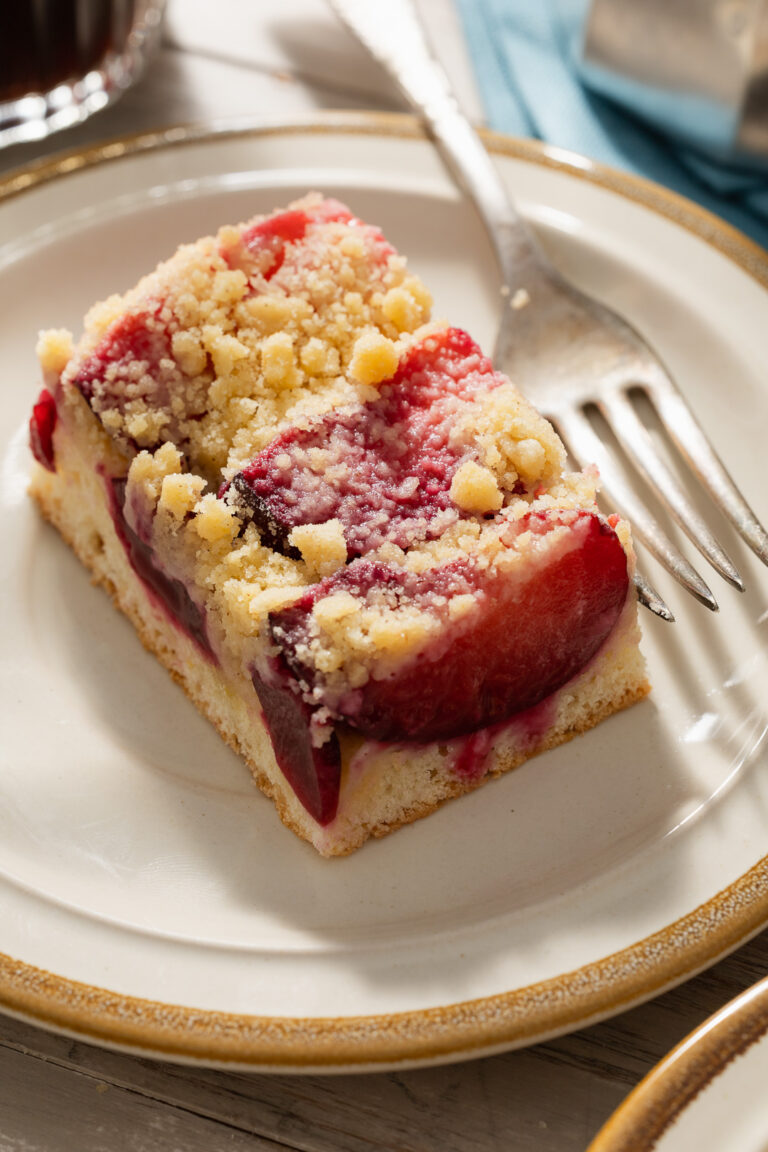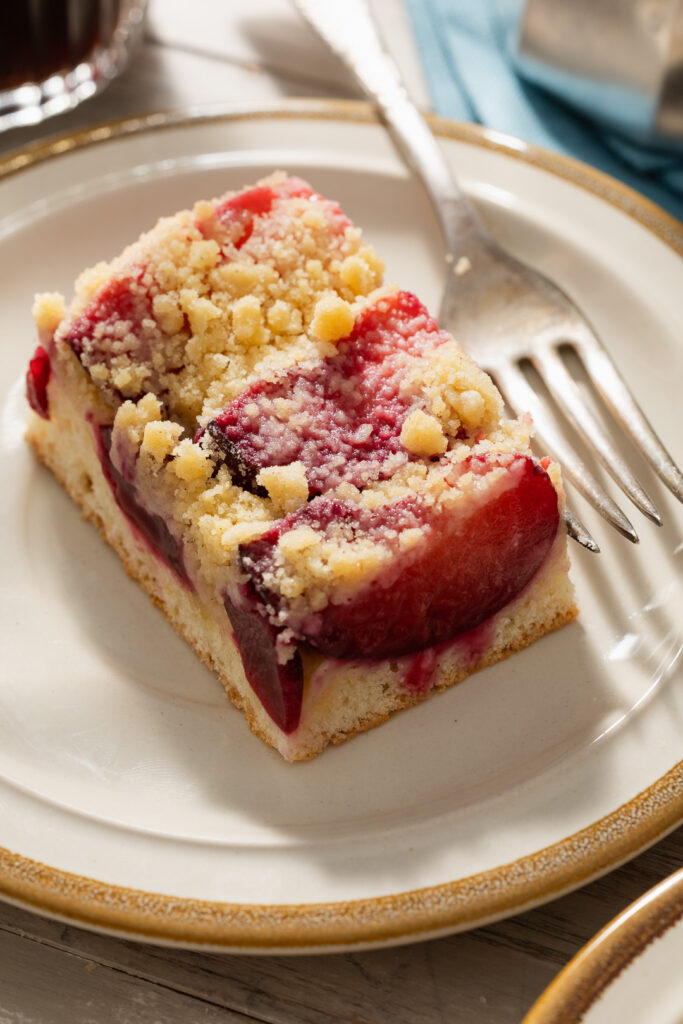 How to Store Pflaumenkuchen
German plum cake is best the day it is made. Store leftover cake in an airtight container or tightly wrapped in aluminum foil for up to two days.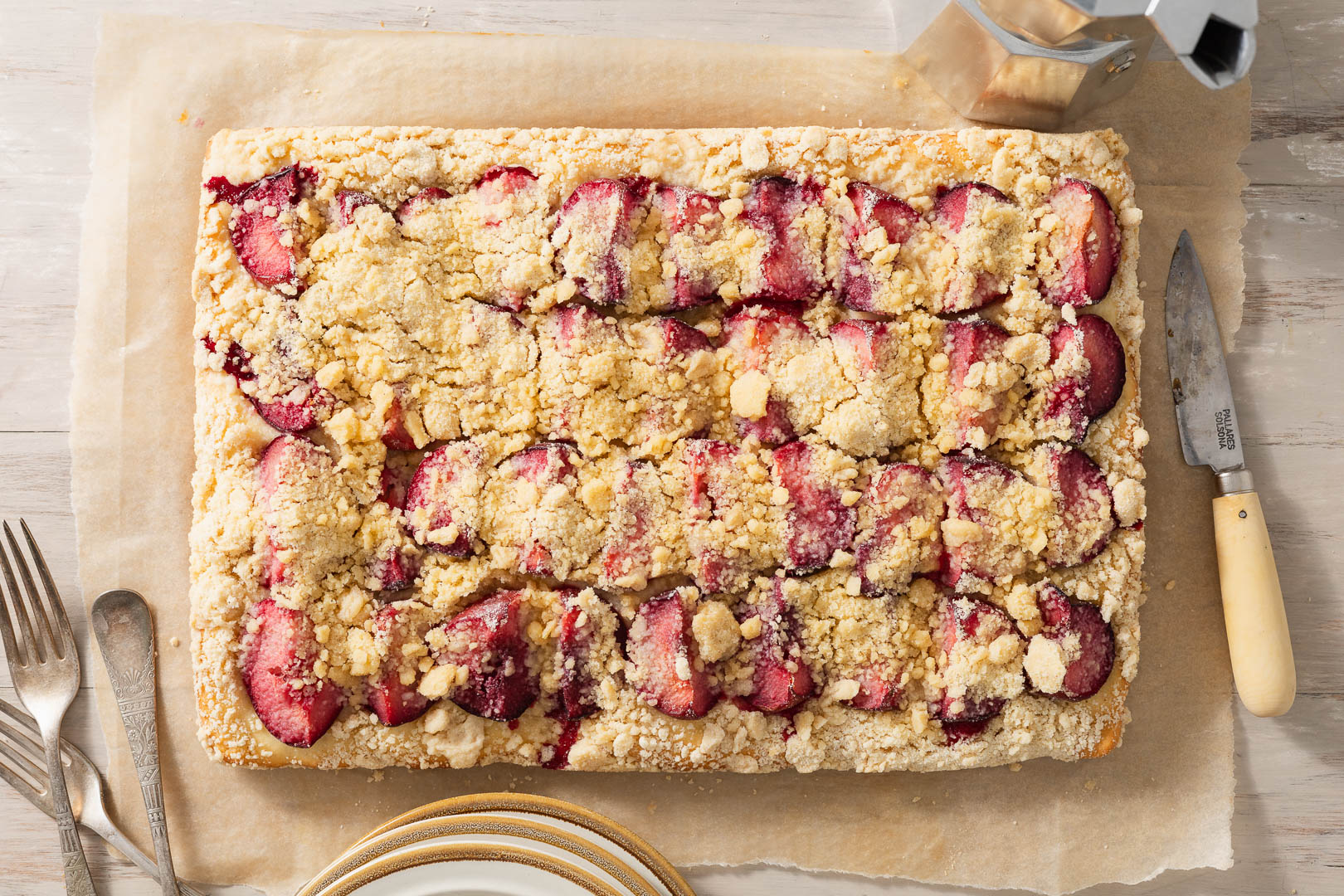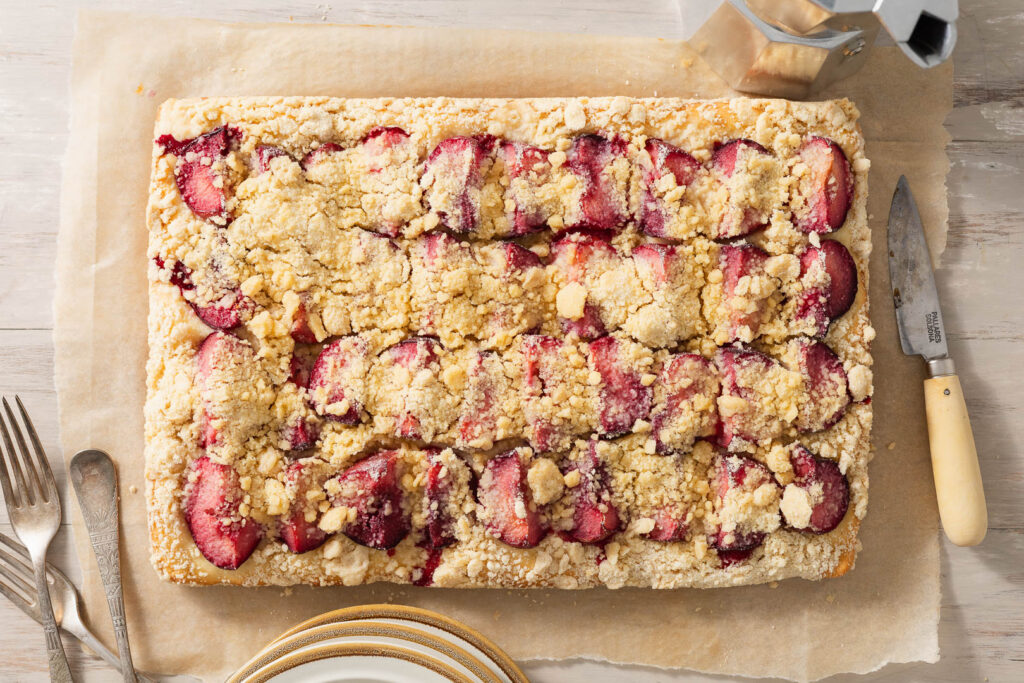 Ingredients:
Yield: 12 servings
Prep time: 30 minutes
Rise time: 60 minutes
Cook time: 45 minutes
YEASTED CAKE DOUGH:
240g all-purpose flour
25g granulated sugar
1 teaspoon instant yeast
120ml whole milk
1 large egg
45g unsalted butter
Zest of 1 lemon
900g fresh plums
STREUSEL:
120g all-purpose flour
66g granulated sugar
1 teaspoon ground cinnamon
1/4 teaspoon salt
60g unsalted butter, cold
YEASTED CAKE DOUGH:
2 cups all-purpose flour
2 Tablespoons granulated sugar
1 teaspoon instant yeast
1/2 cup whole milk
1 large egg
3 Tablespoons unsalted butter
Zest of 1 lemon

2 lbs fresh plums

STREUSEL:
1 cup all-purpose flour
1/3 cup granulated sugar
1 teaspoon ground cinnamon
1/4 teaspoon salt
1/4 cup unsalted butter, cold
Yeasted Cake Dough
1. Prepare the pan:
Line a 23x33cm (9×13 inch) pan with parchment paper, covering the bottom of the pan with a slight overhang on two sides. Lightly spray the parchment paper and the exposed sides of the pan with baking spray.
Dice the butter into 1cm (1/2-inch) cubes and set aside to soften.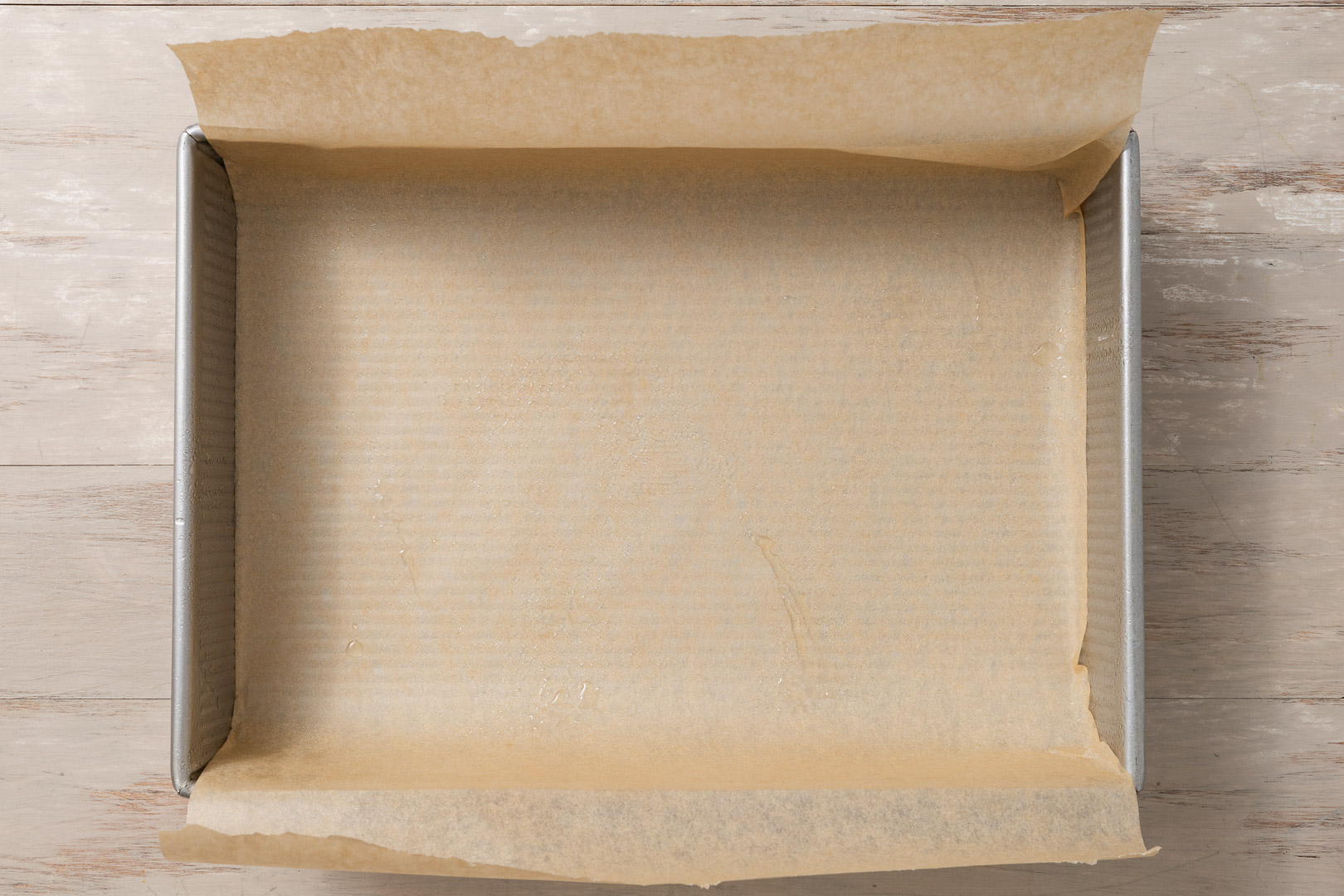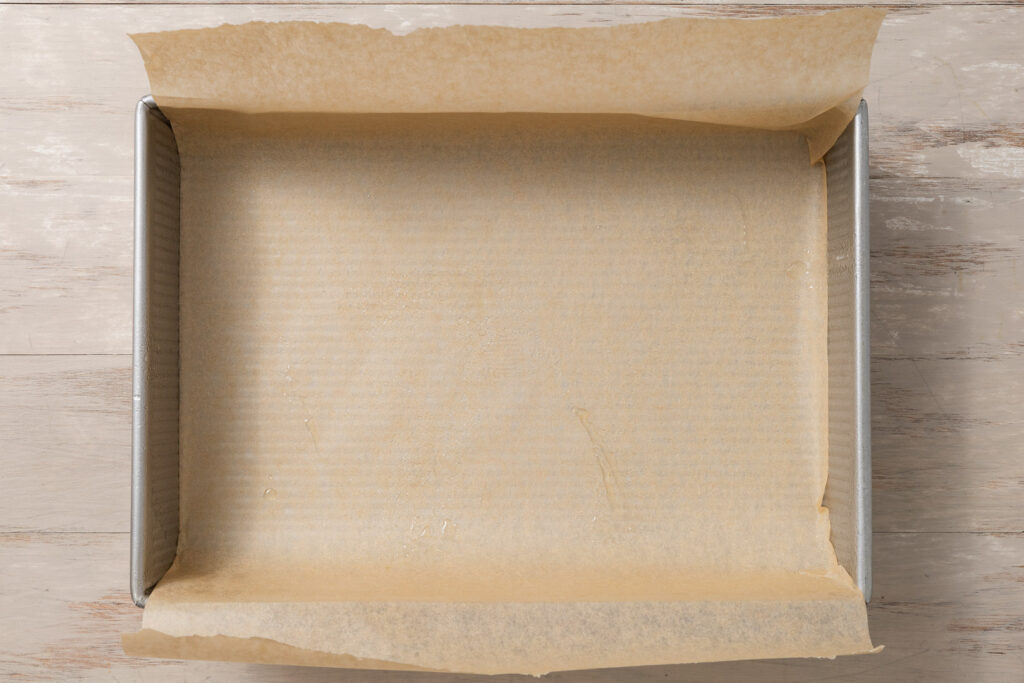 2. Make the dough:
To the bowl of a stand mixer fitted with a dough hook attachment, add the flour, sugar, and yeast. Mix on low speed (Stir on a KitchenAid) for a few seconds to combine.
Add the milk, egg, butter, and lemon zest. Mix on low speed until the dough comes together into a rough ball, about 1 minute. Increase the speed to medium (Speed 2 on a KitchenAid), and continue mixing for 6 minutes. The dough should start releasing from the sides of the bowl and cling to the dough hook.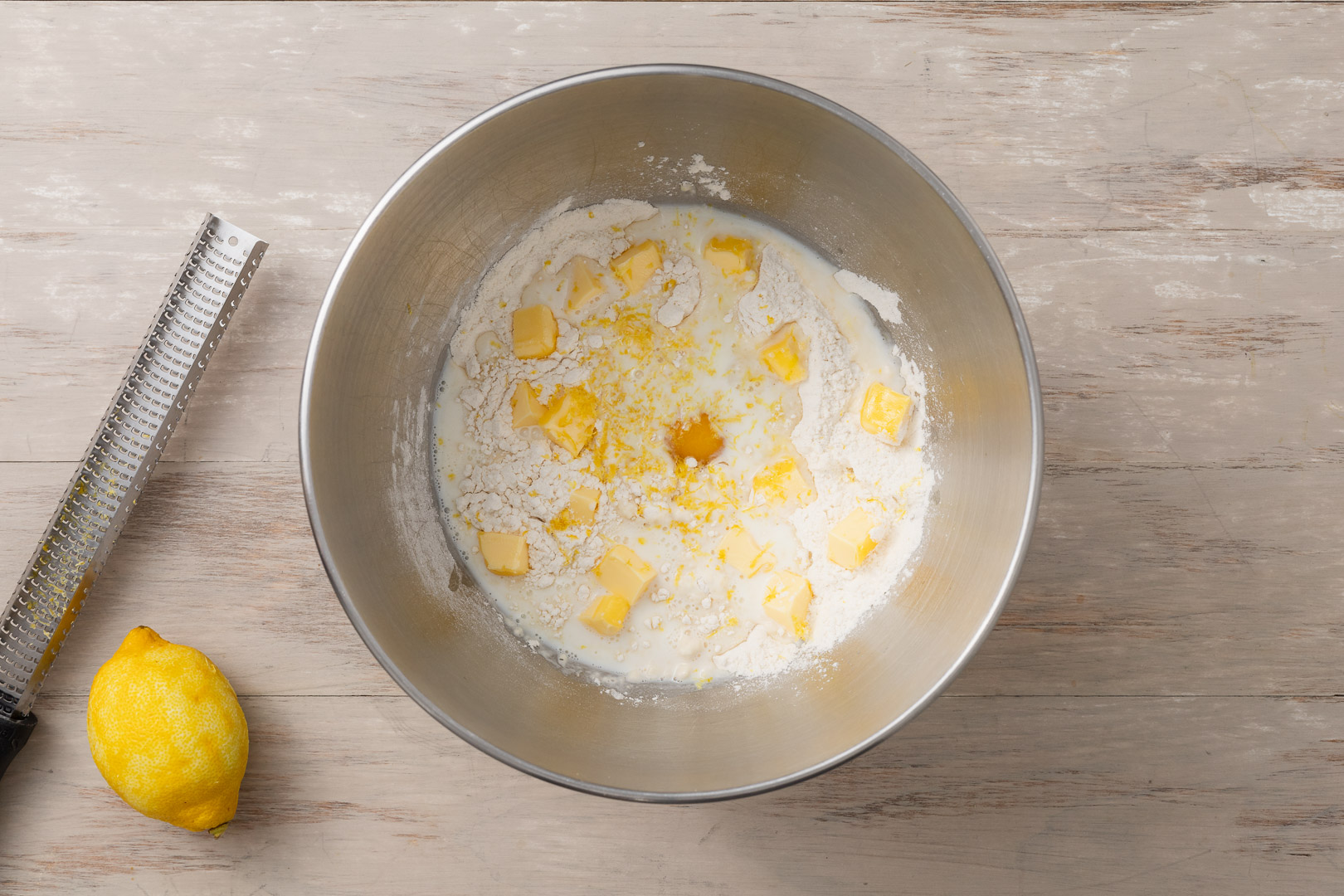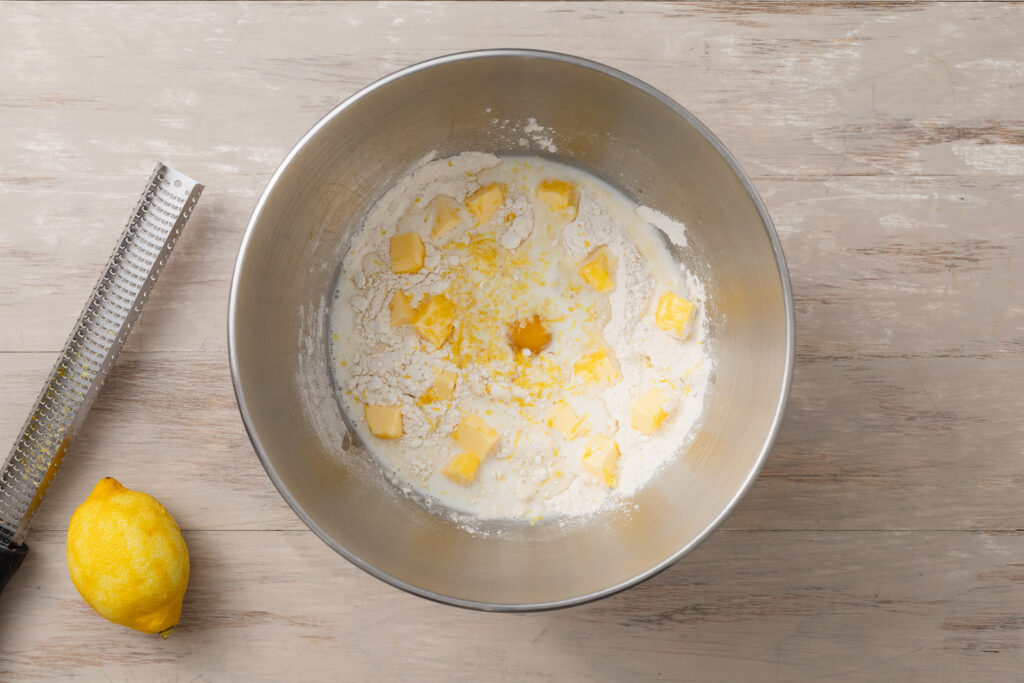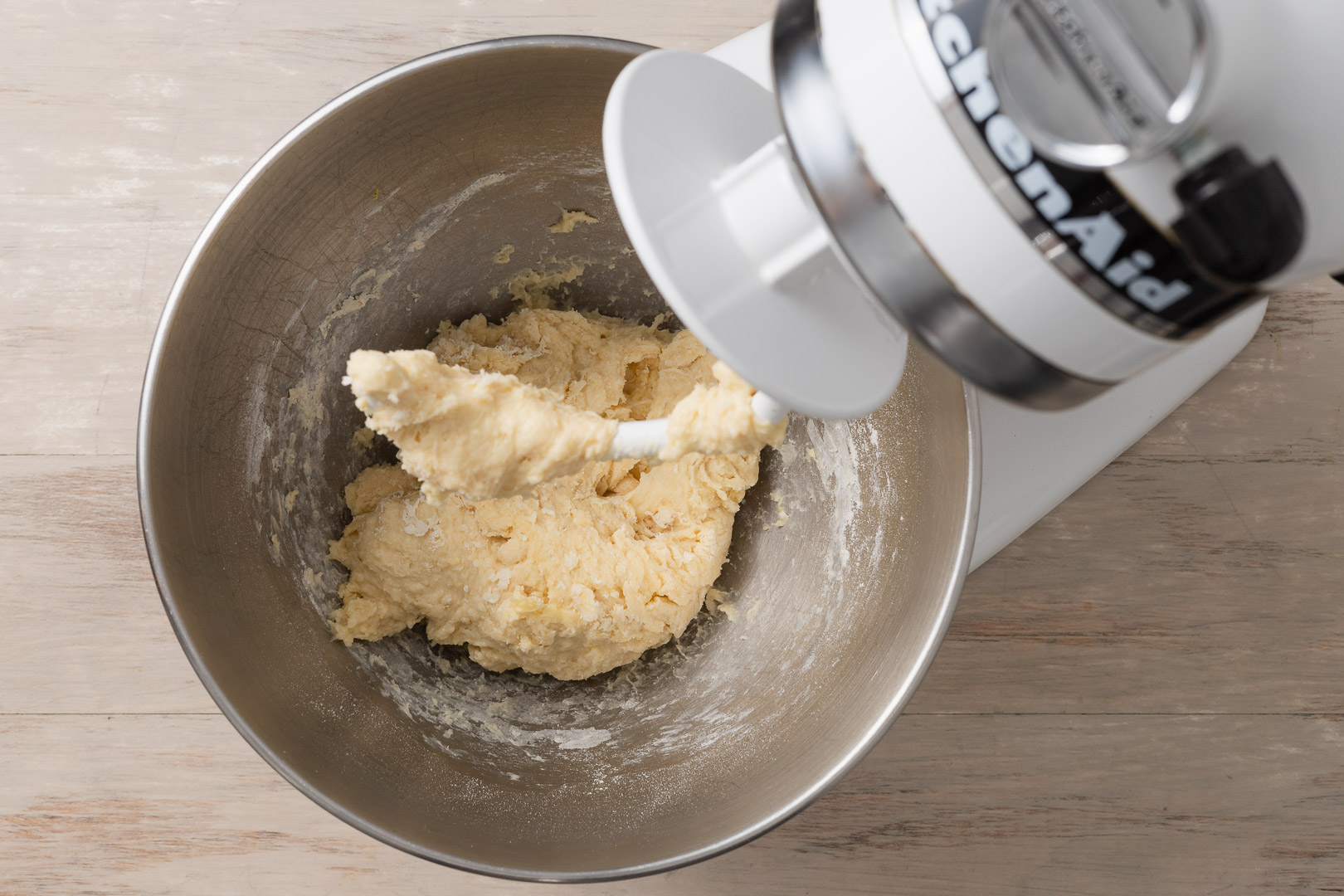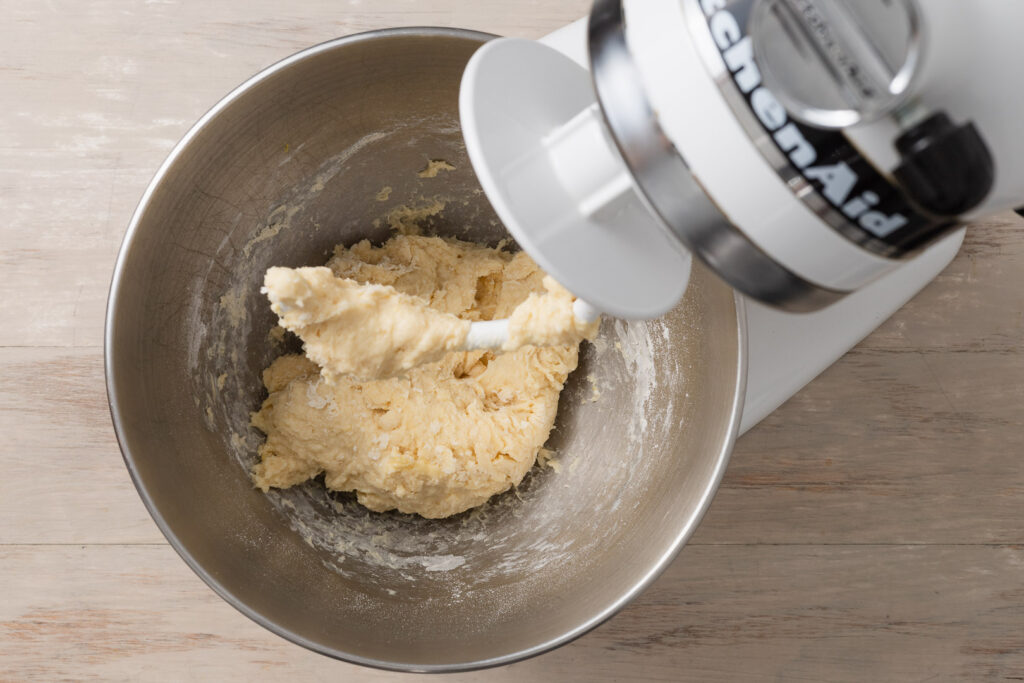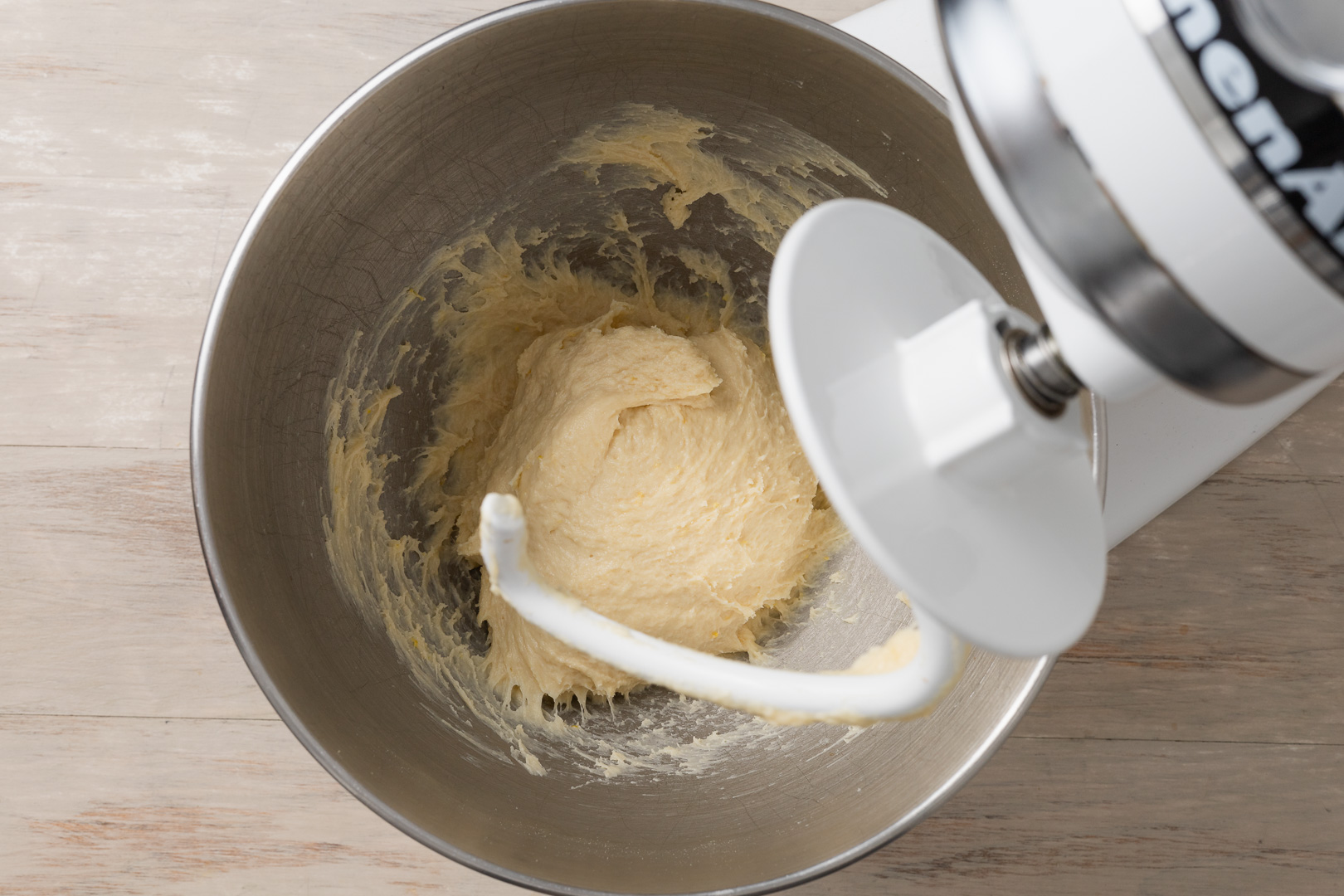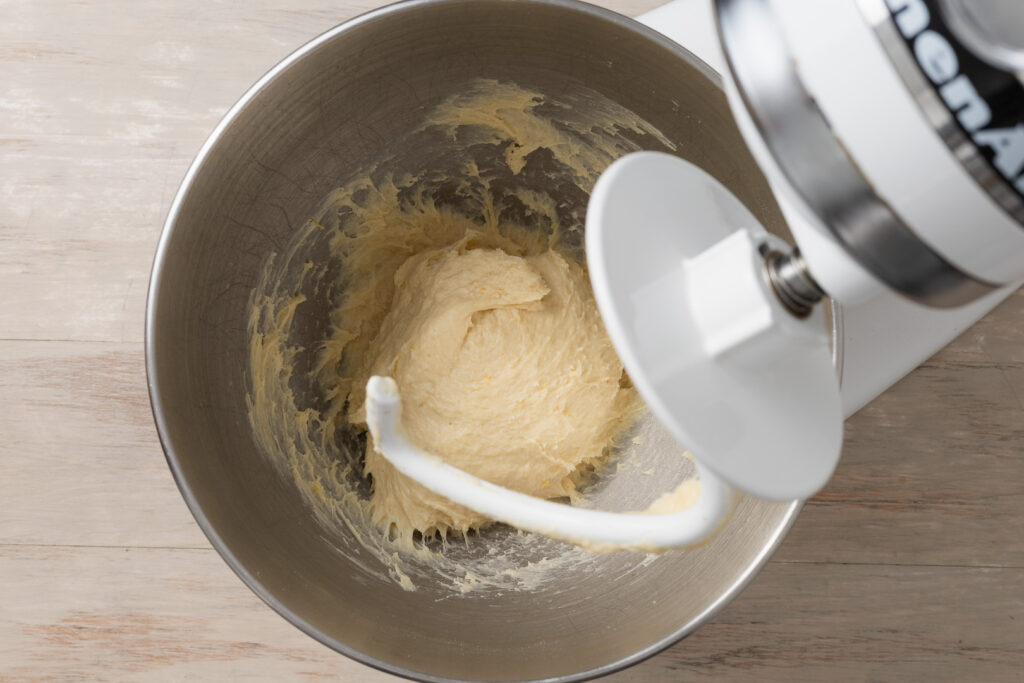 3. Let the dough rise:
Transfer the dough to the prepared pan. Gently press and stretch the dough to the edges of the pan. At this point, the dough will seem very thin. It's okay if the dough doesn't completely fill the pan, it will spread slightly as it proofs.
Cover the pan and set it in a warm place to rise until the dough has doubled in bulk, about 1 hour. The dough should look smooth and lightly puffed.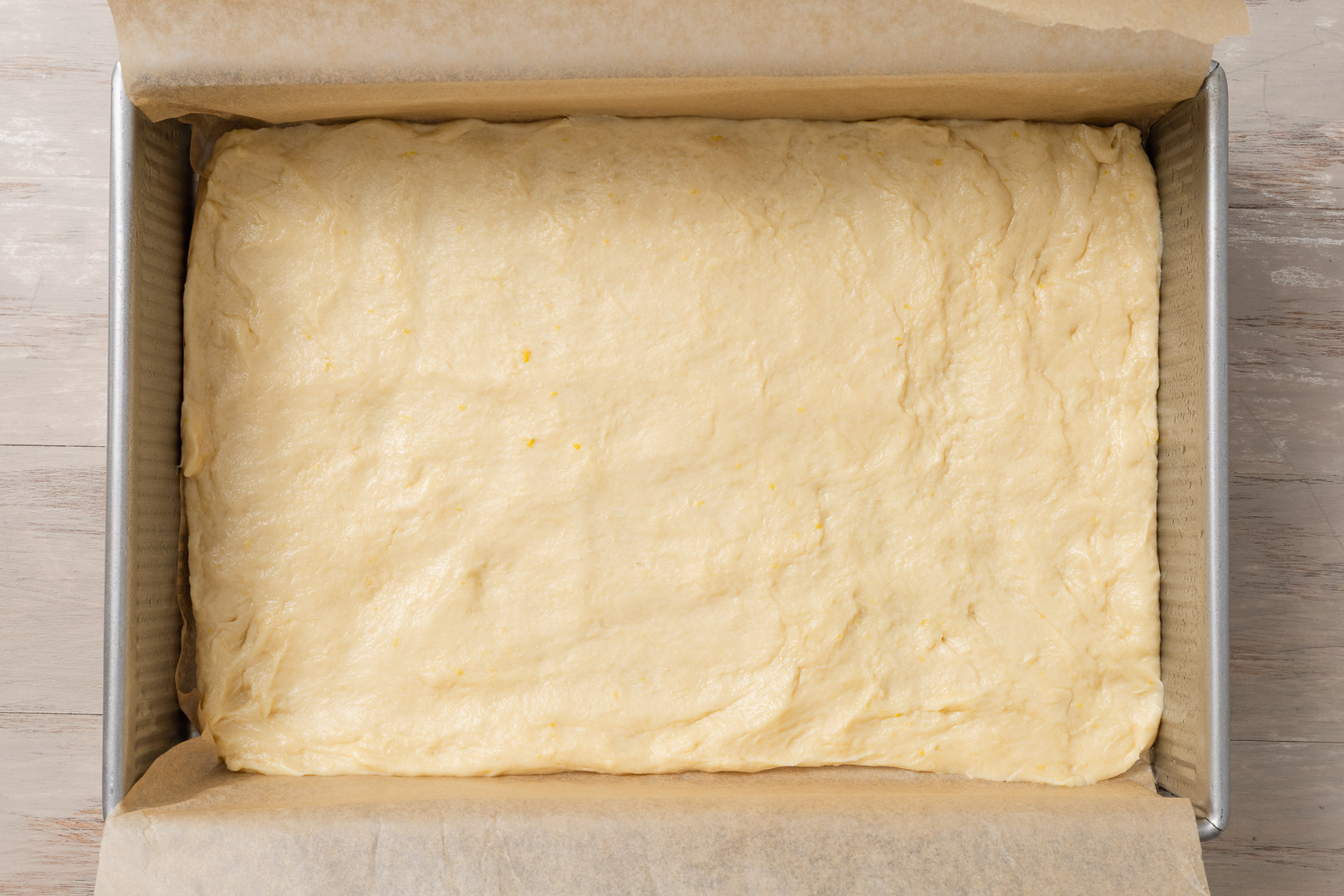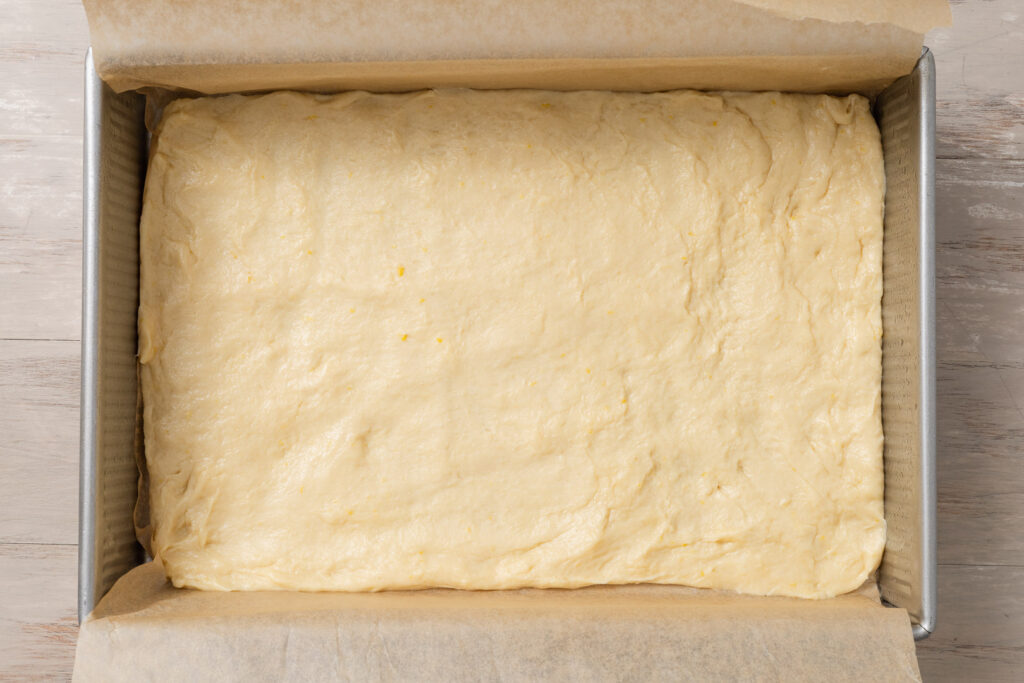 Streusel
1. Make the streusel:
In a small bowl, whisk together the flour, sugar, cinnamon, and salt. Then, use a fork or your fingertips to cut the butter into the flour mixture until it looks crumbly with pea-sized pieces of butter. You don't want a cohesive dough. Cover and reserve in the refrigerator until ready to use.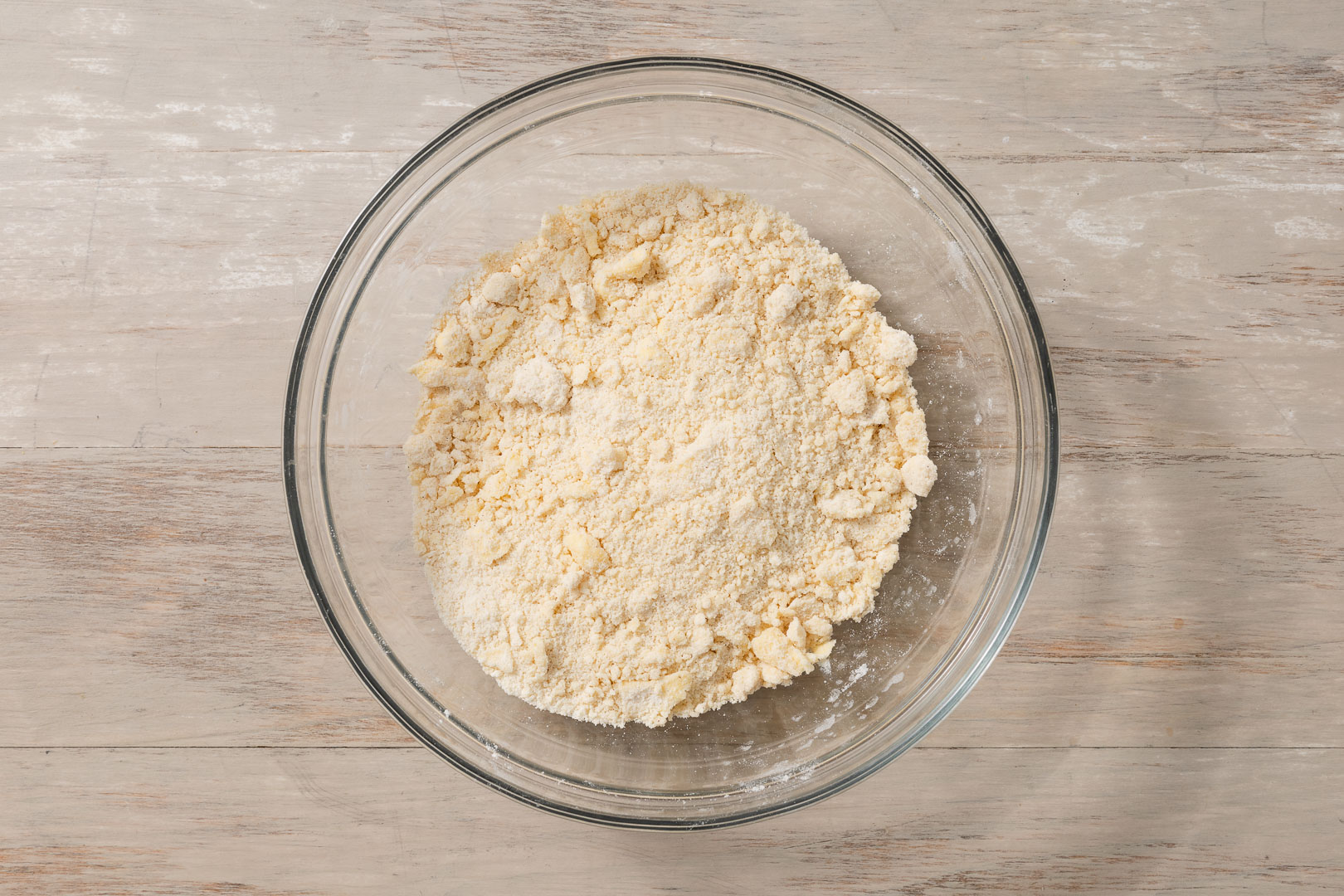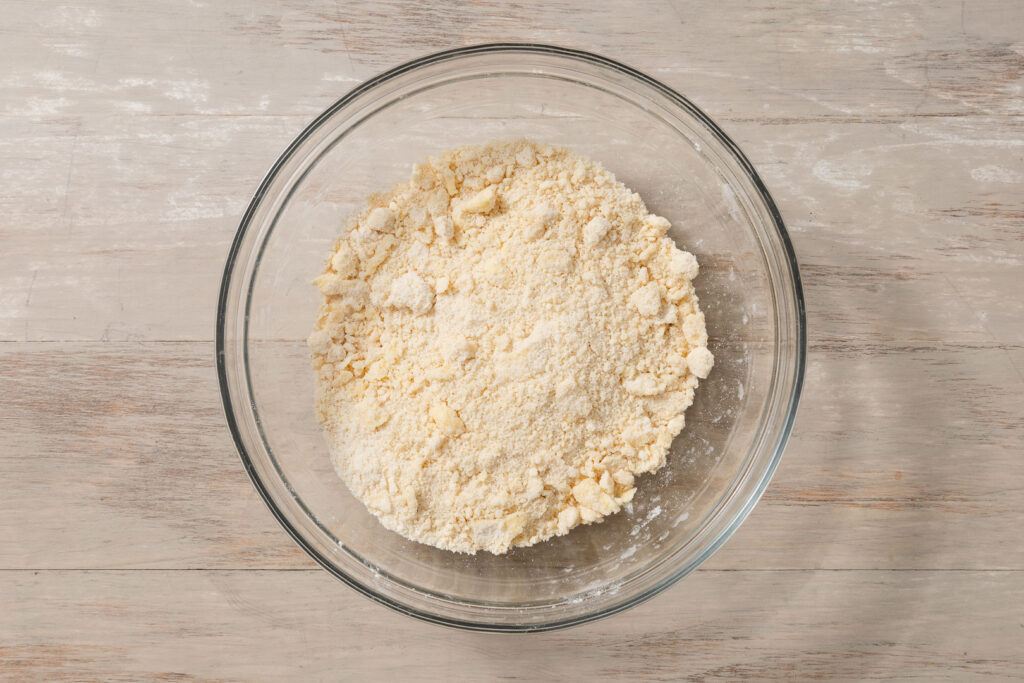 Assemble
5. Prepare the plums:
Pit the plums and slice them into quarters.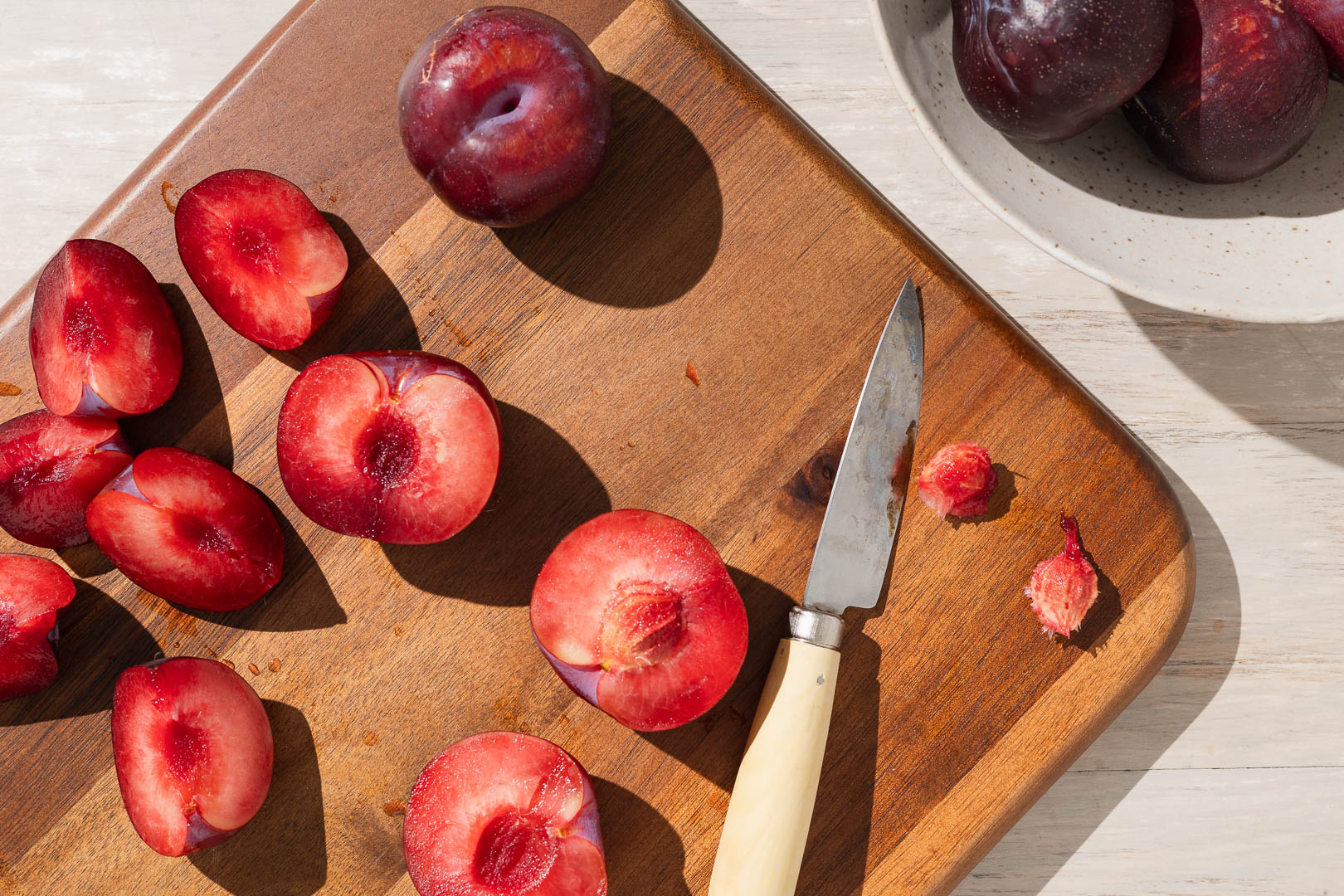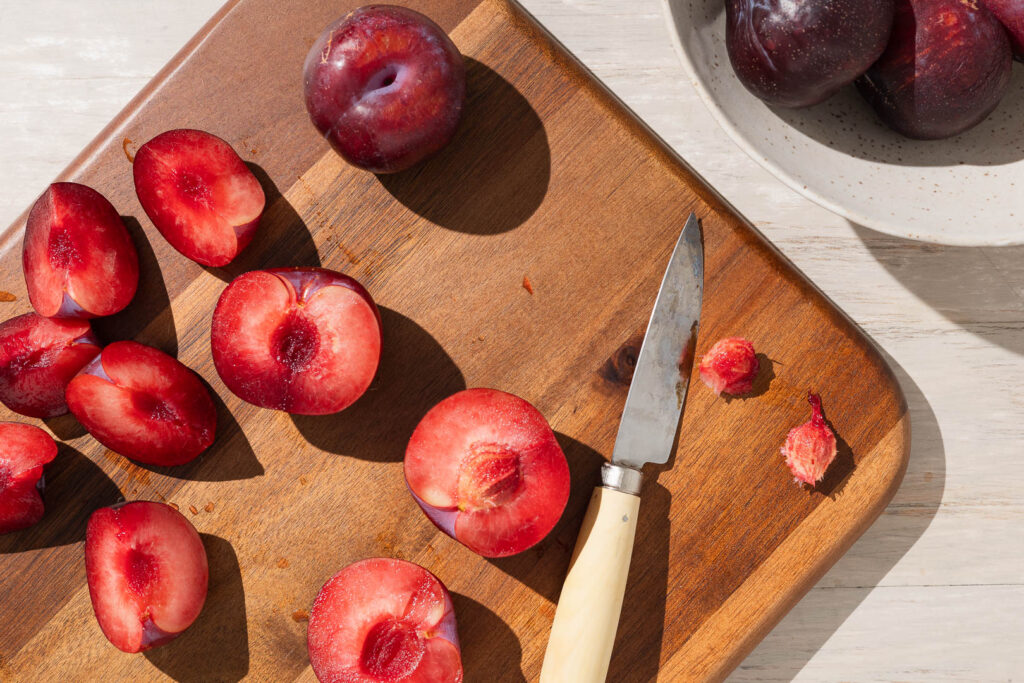 6. Preheat the oven to 175°C (350°F):
Arrange an oven rack in the center of the oven and preheat the oven to 175°C (350°F).
7. Add the toppings:
Arrange the plum slices skin-side down on the dough. The plum slices should overlap slightly and cover as much of the surface of the dough as possible.
Sprinkle the streusel over the plums in an even layer.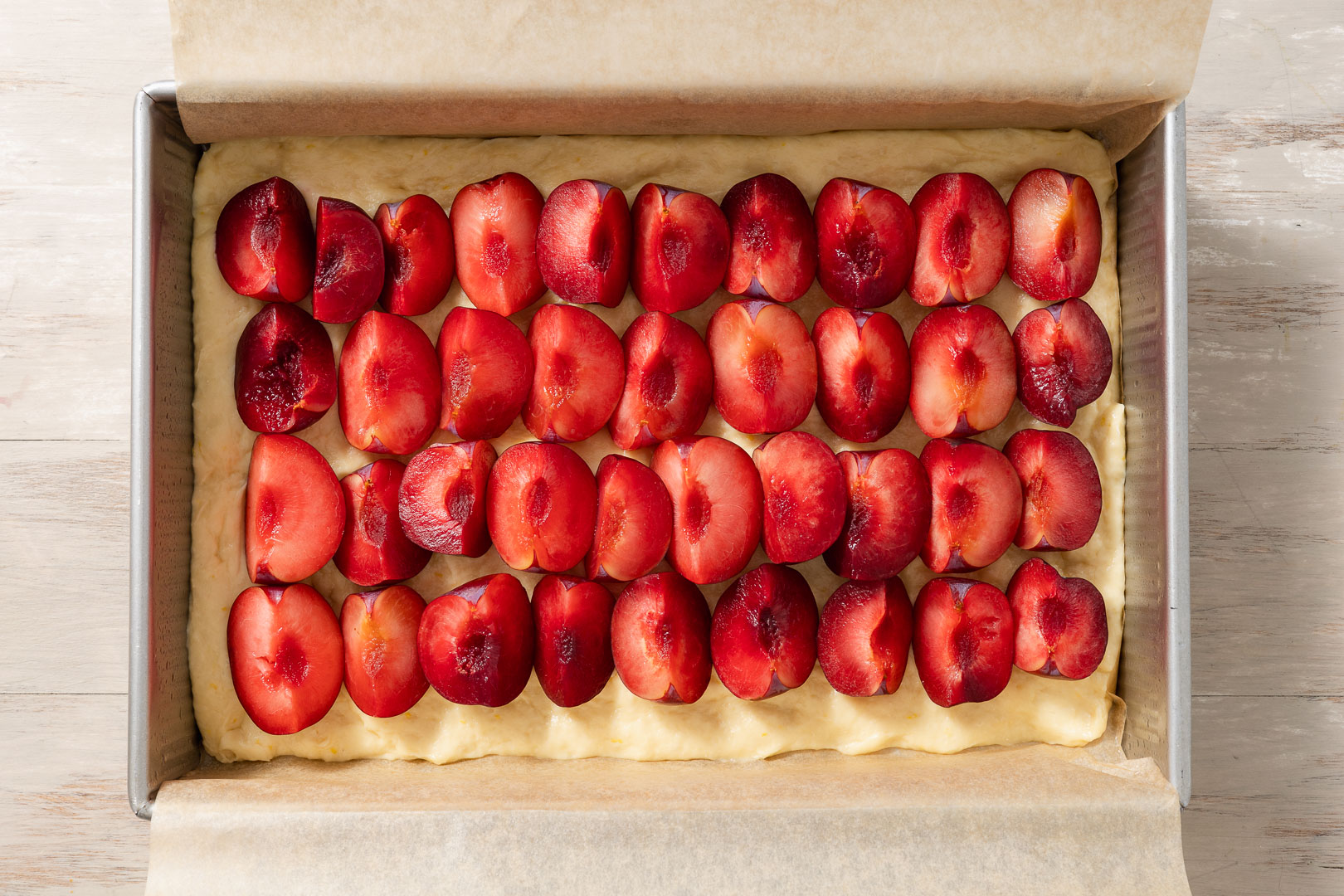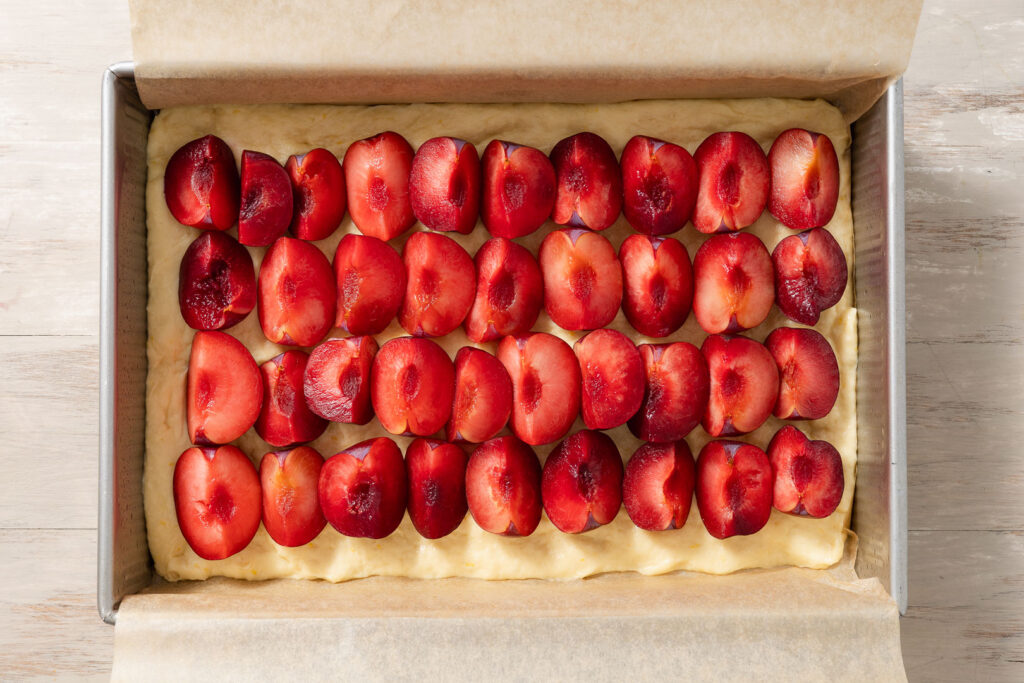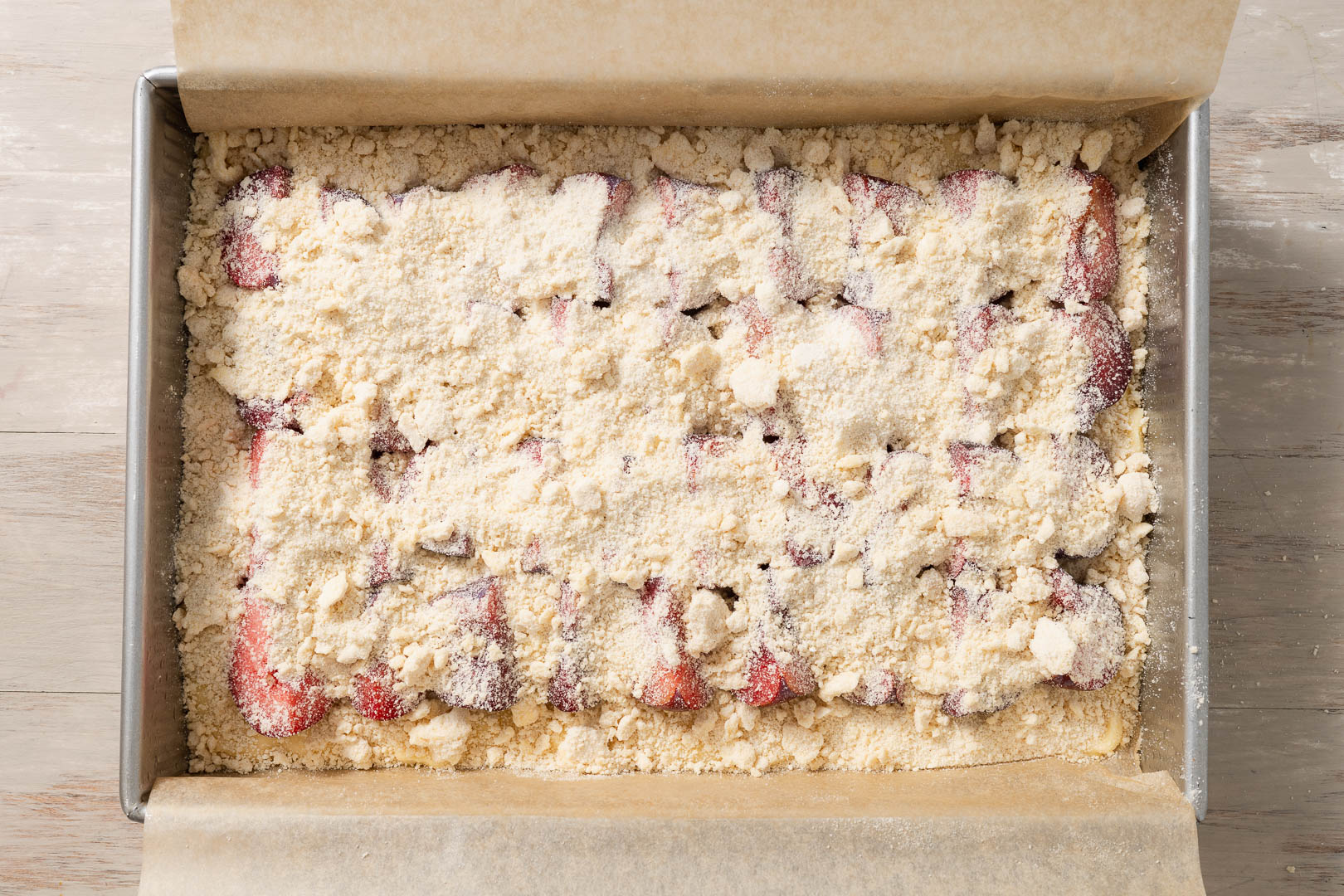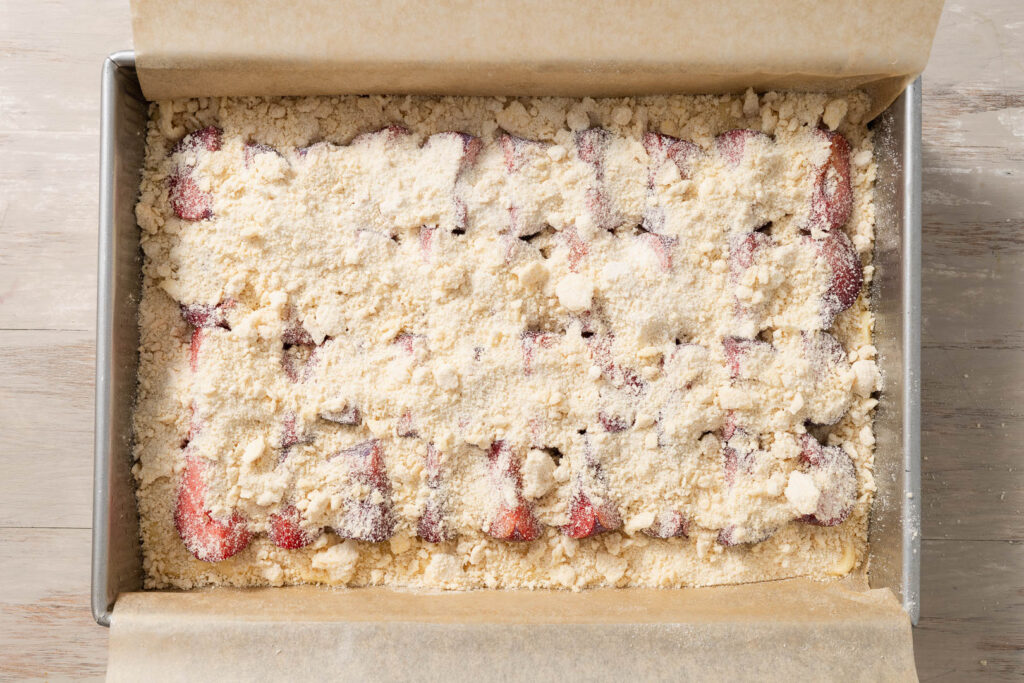 8. Bake:
Bake in the preheated oven for 40 to 45 minutes, or until the plums begin to release their juices and the edges of the cake and streusel have started to brown.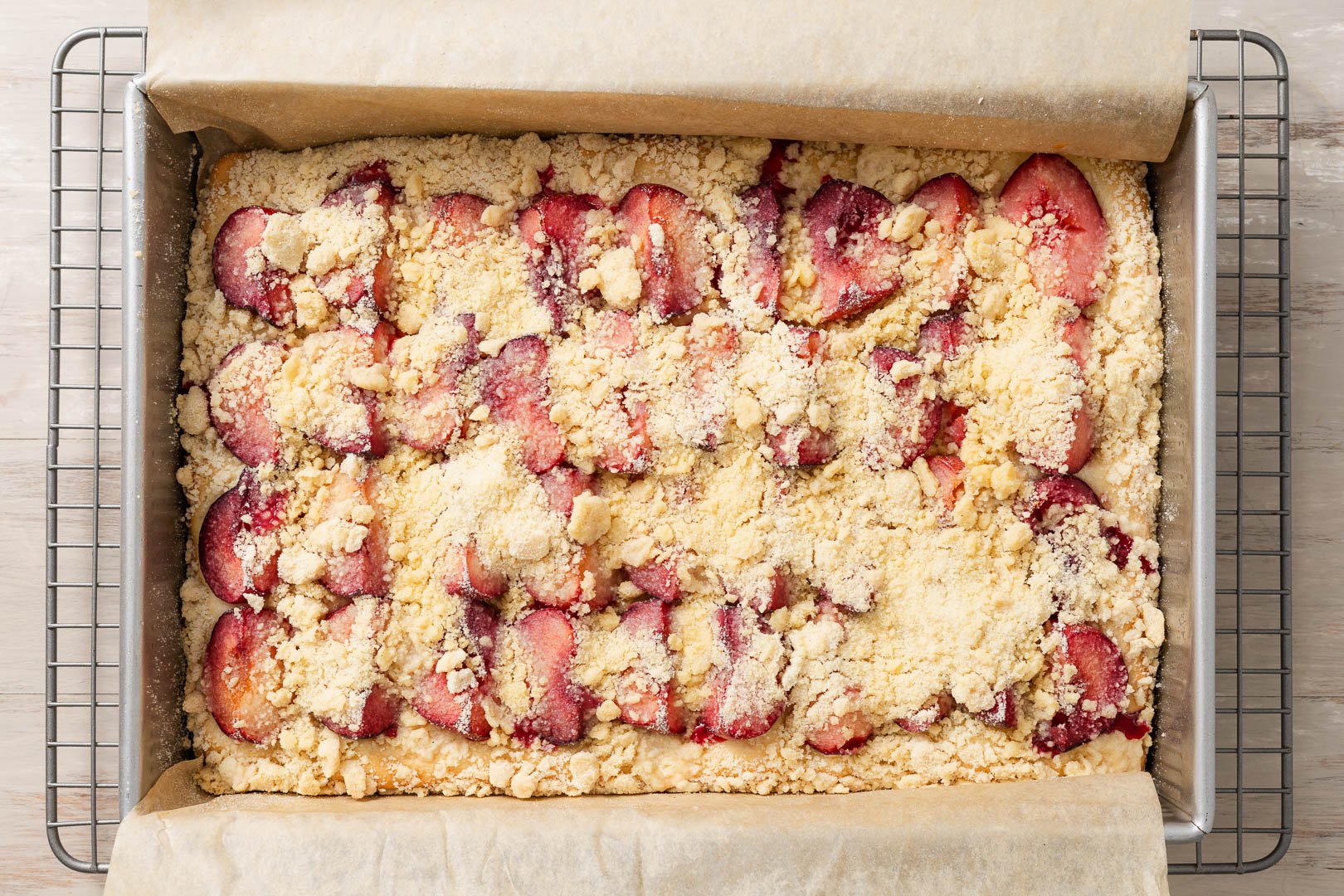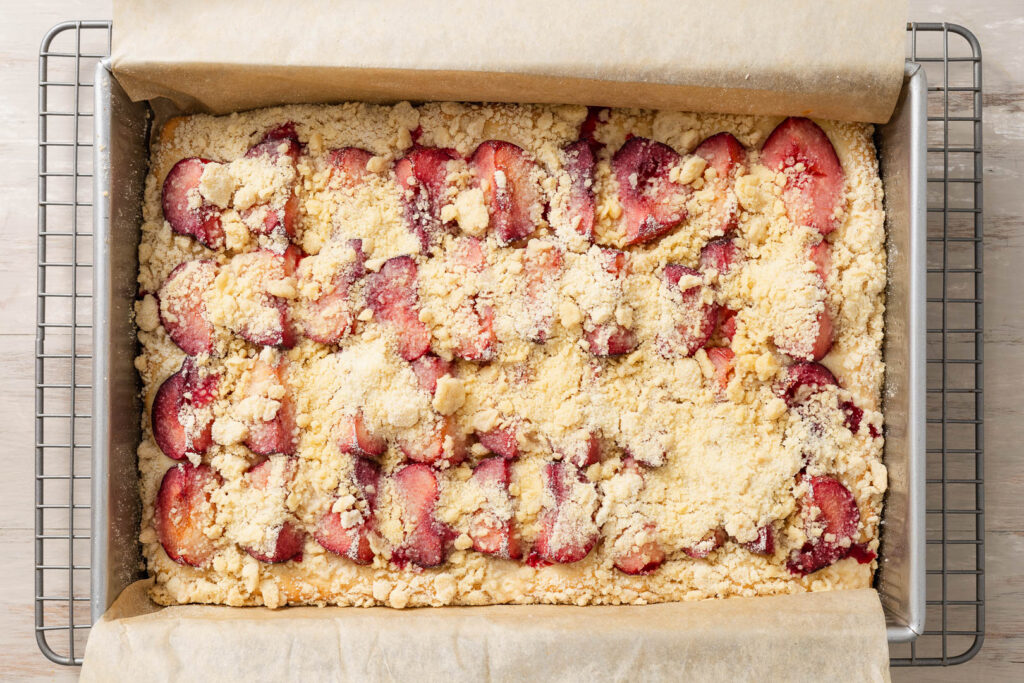 9. Serve:
Use the parchment paper as a sling to lift the cake out of the pan and onto a wire rack to cool slightly. Slice and serve warm or at room temperature.
If you enjoyed this recipe, please consider leaving a small tip with Buy Me a Coffee. These tips help cover the cost of hosting, ingredients, and, of course, the coffee that fuels my work.
Nutrition
Calories: 241kcal | Total Fat: 8.3g | Carbs: 38.2 | Sugars: 13.5 | Protein: 4.7g | Sodium: 112mg | Fiber: 1.7g
The nutrition information provided for this recipe is an estimate. The accuracy of the calories listed is not guaranteed.