Some links may be affiliate links. We may get paid if you buy something or take an action after clicking one of these.
Pain d'épices is a spice-laden honey cake from France. While the literal translation is spice bread, it can be roughly translated as gingerbread cake.
Pain d'épices is warm with comforting baking spices, rich rye flour, and flavorful honey. It's a classic French recipe that's easy and quick to make and doesn't require a mixer. The loaf keeps for a while, improving as the flavors meld and the cake gets denser.
While excellent alongside a hot mug of coffee or tea for breakfast or dessert, pain d'épices has some surprisingly savory accompaniments as well. The French often pair pain d'épices with cheeses such as Roquefort, or even foie gras.
The History of Pain d'Épices
With the generous measure of spices, it's easy to place pain d'épices as a luxury during the Middle Ages. But its history goes beyond the Medieval period. Pain d'épices is thought to be based on Mekong honey bread, which dates back to 10th century China. It was introduced to the Arab world, and then brought to Europe during the crusades.
Spiced honey bread spread through monasteries across Europe and became part of the Christmas festivities. Pain d'épices became especially important in Reims, Alsace, as well as Dijon.
The cake was made popular due to Charles VII and his mistress Agnès Sorel's fondness for it, and it spread through the French court during the 15th century. By the 16th century, a guild of spice bread makers was formed in Reims, followed by Paris.
The bread is traditionally sweetened only with honey, though some variations today include brown sugar. Because of this, it has been an important product for honey merchants for centuries.
Pain d'Épices Baking Tips
Because of the proportion of honey, the loaf tends to stick to the pan. To ensure the loaf releases easily from the pan, use a non-stick loaf pan, or grease and line the pan with parchment and grease the parchment.
As it's a major component of the cake, the quality of the honey is very important. Use a high-quality, single-varietal honey.
Sift or whisk together the dry ingredients thoroughly to distribute the spices evenly. It would be unpleasant to bite into a clump of one of the strong spices.
Fold in the dry ingredients with a wide rubber spatula, being careful not to overmix. Stop as soon as the dry ingredients are incorporated and there aren't any clumps of flour.
The honey will cause the loaf to brown deeply. If it starts to catch and gets too dark for your liking, you can loosely cover it with foil to prevent it from browning further.
The loaf keeps well and actually improves over time. Honey is a humectant, meaning that it attracts and retains moisture. Keep it wrapped tightly in plastic, and for the best flavor and texture, let it ripen for at least a day. Pain d'épices should keep for up to a week if stored wrapped in plastic.
Can I Substitute the Rye Flour?
If you don't have dark rye flour on hand, you can substitute it for an equal amount of whole wheat or all-purpose flour. In fact, recipes for pain d'épices from Dijon tend to use whole wheat flour whereas the recipes from Reims usually call for rye flour.
If you're looking for other uses for rye flour, I use it a lot for baking sourdough bread.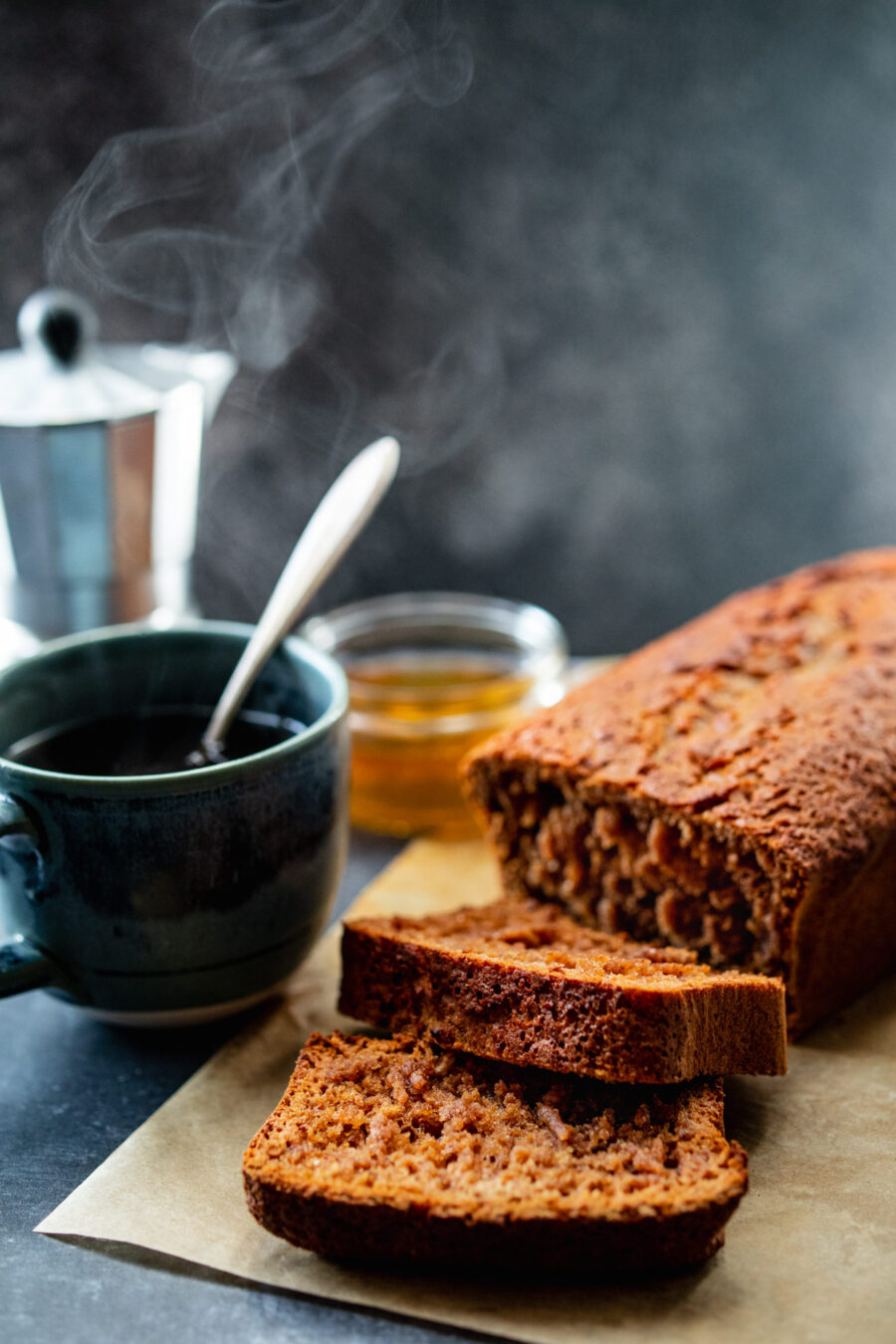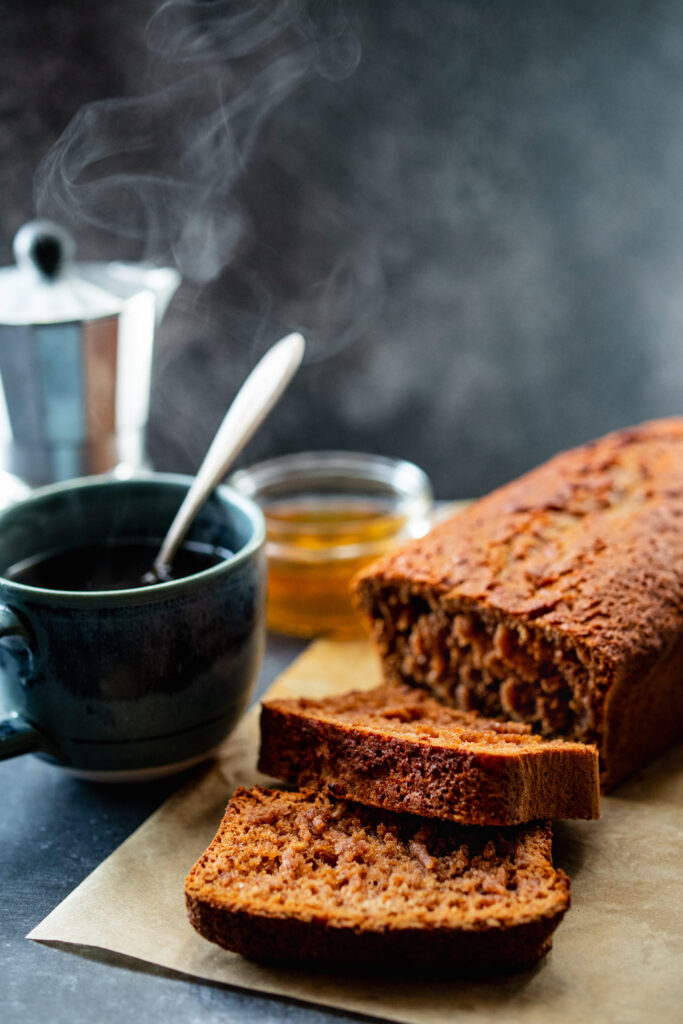 Ingredients:
Yields one loaf cake.
120g plain flour
120g rye flour
2 teaspoons baking powder
1 1/2 teaspoons cinnamon
1 teaspoon anise
1 teaspoon nutmeg
1/2 teaspoon ginger
1/4 teaspoon cloves
1/4 teaspoon black pepper
Zest of 1 orange

100ml whole milk
2 eggs

340g honey
1 cup all-purpose flour
1 cup rye flour
2 teaspoons baking powder
1 1/2 teaspoons cinnamon
1 teaspoon anise
1 teaspoon nutmeg
1/2 teaspoon ginger
1/4 teaspoon cloves
1/4 teaspoon black pepper
Zest of 1 orange

6 Tablespoons whole milk
2 eggs

1 cup honey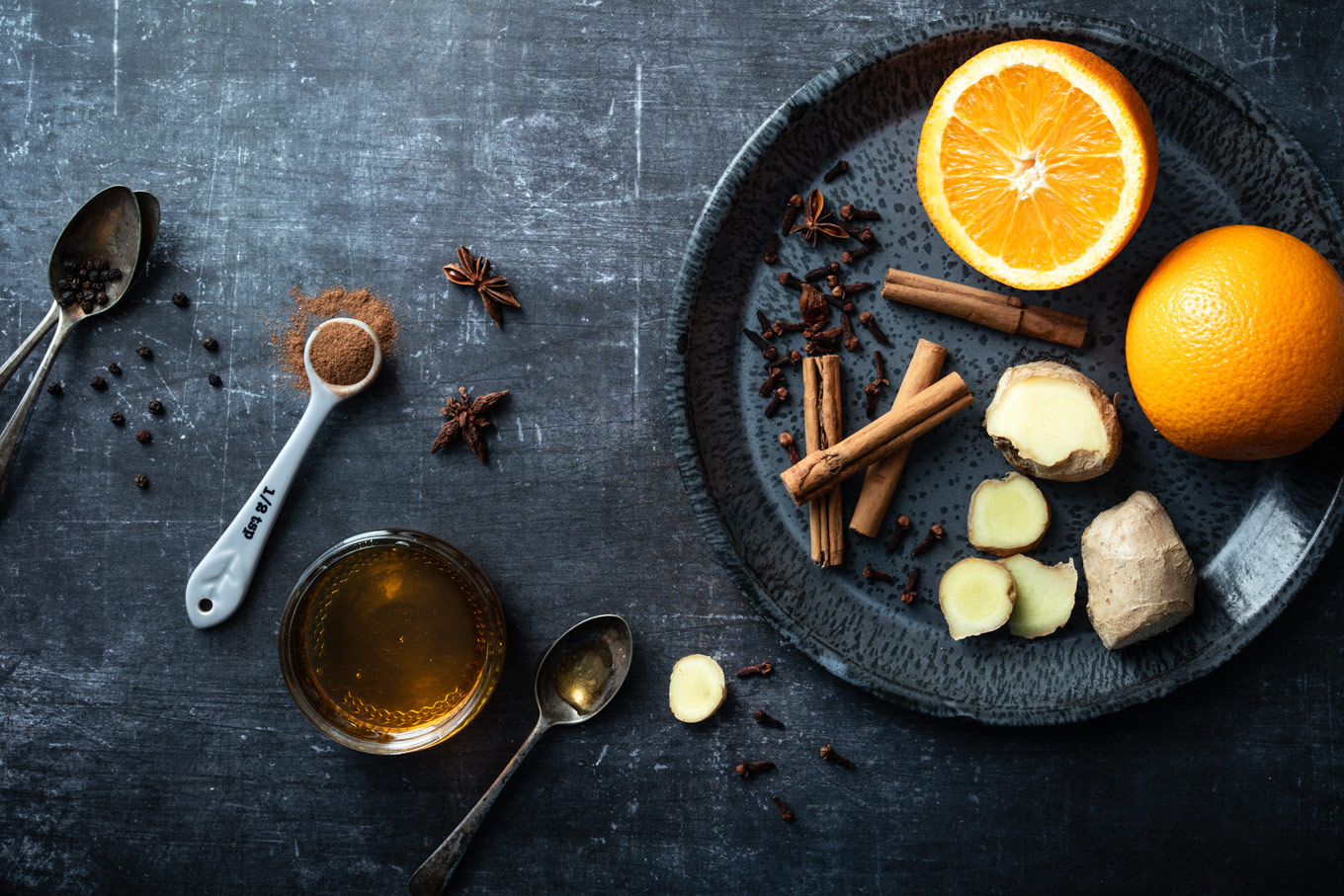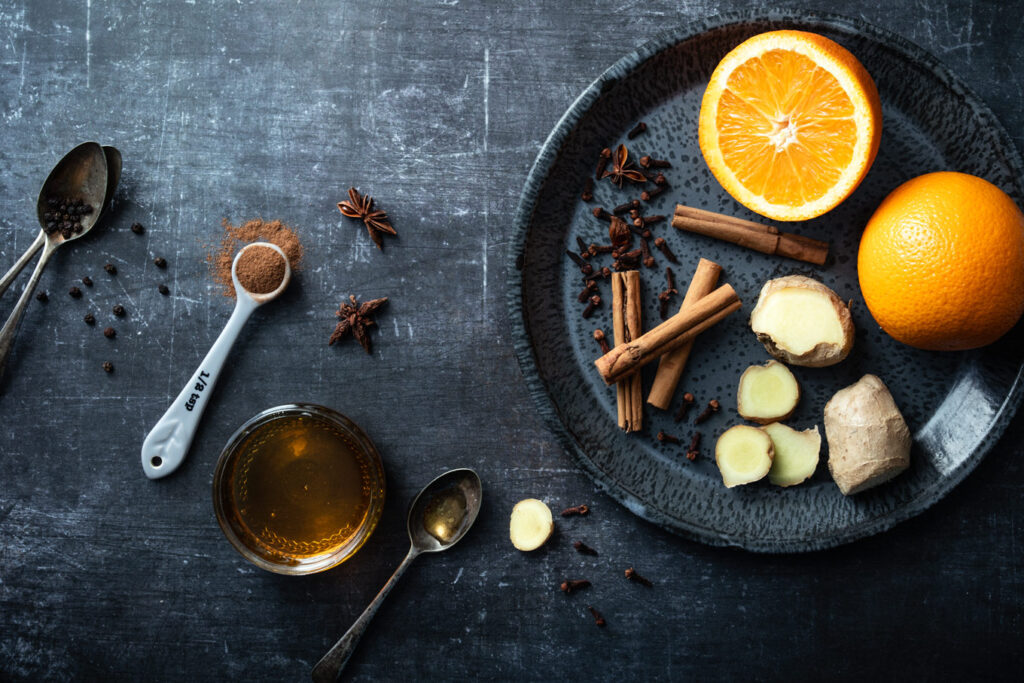 Preheat the oven:
Preheat the oven to 175°C (350°F).
Prepare the pan:
Grease a loaf pan with butter and dust with flour.
Whisk together the dry ingredients:
In a large bowl, whisk together the flours, baking powder, spices, and zest.
Beat the eggs and milk:
In a separate bowl, whisk together the eggs and milk.
Add the honey mixture:
Pour in the honey and stir to combine.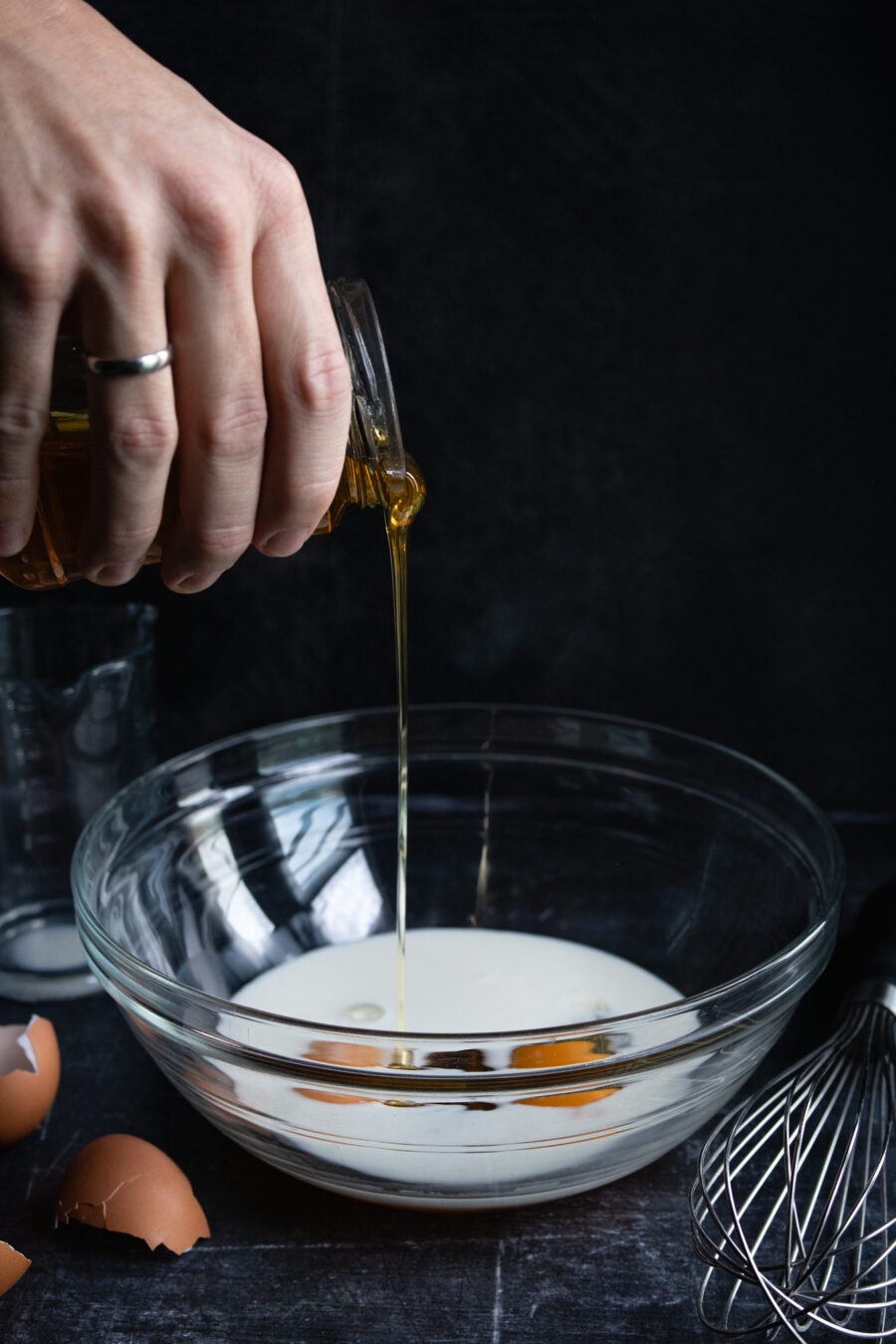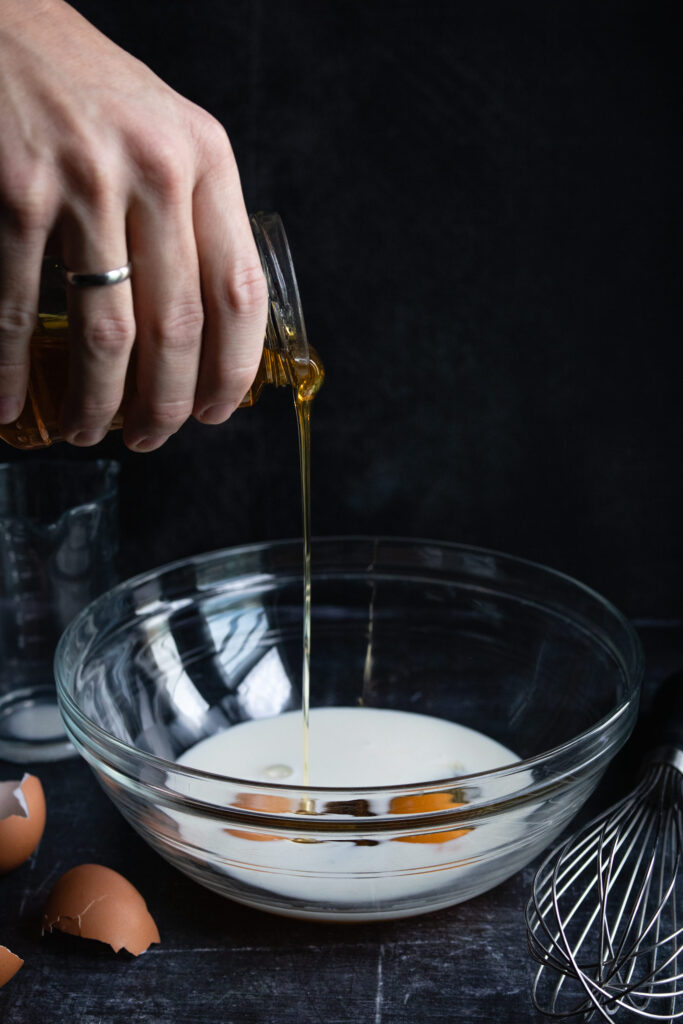 Make the batter:
Stir the wet ingredients into the dry ingredients until just incorporated. Be careful not to overmix.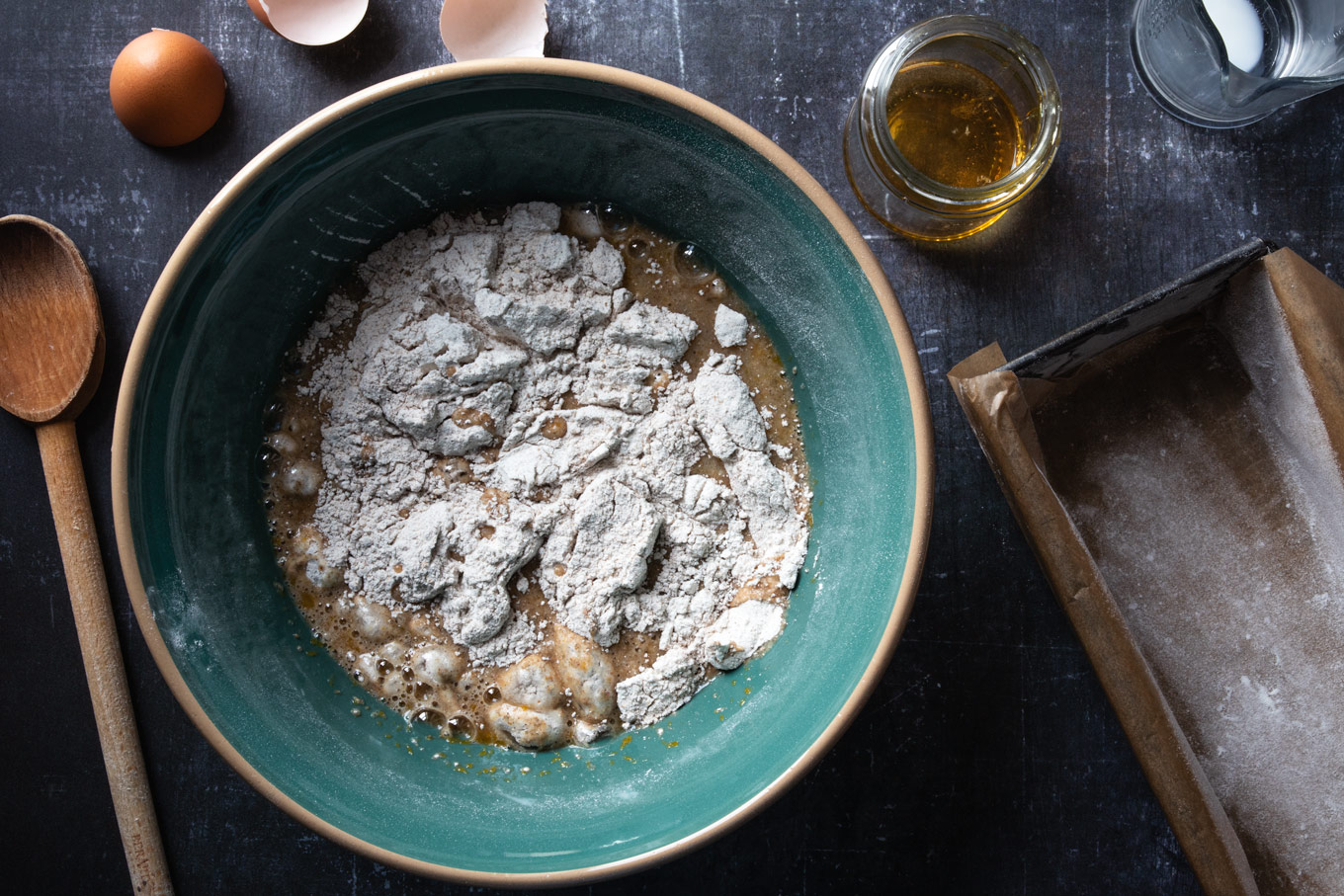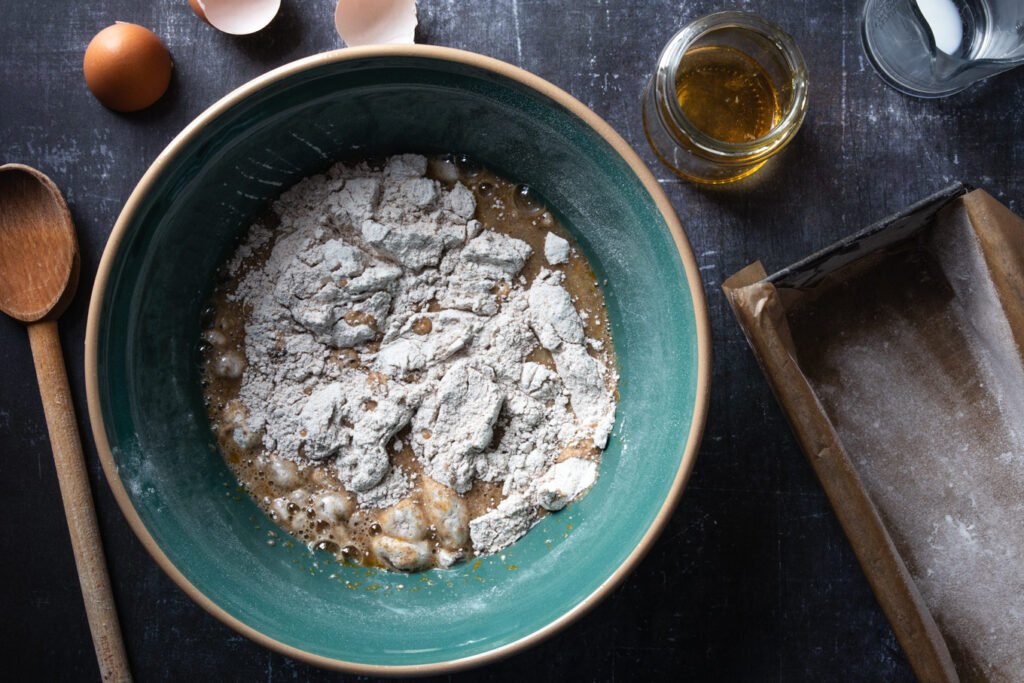 Bake the cake:
Transfer the batter to the prepared cake pan and bake at 175°C (350°F) for 50 minutes to one hour, or until dark brown and a skewer inserted in the center of the cake comes out clean.
Let the cake cool in the pan for 10 minutes. Then, use a butter knife or an offset spatula to loosen the edges before turning the loaf out onto a wire rack to cool completely before slicing.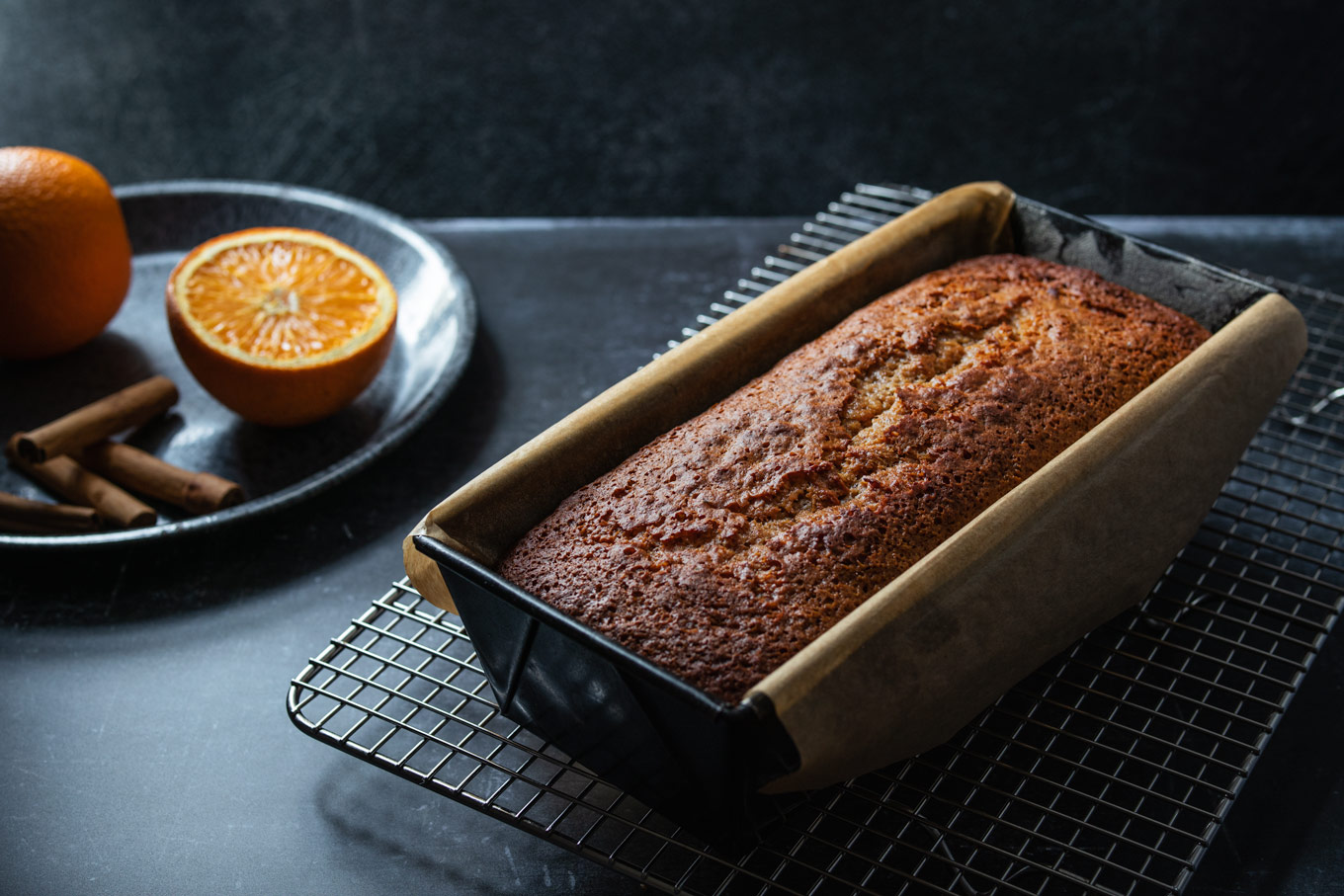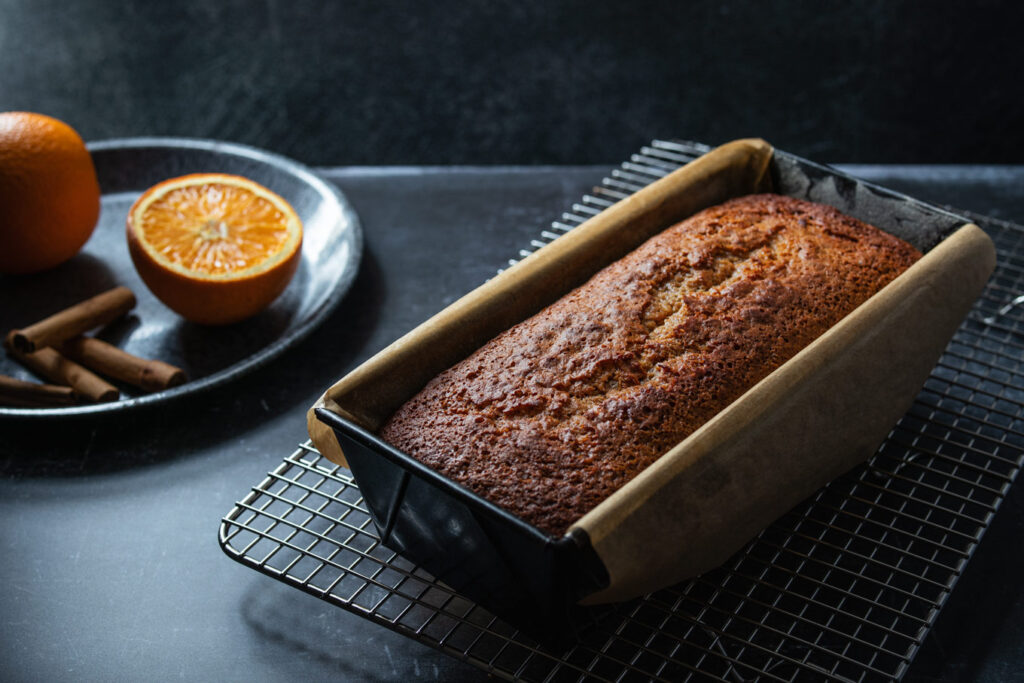 the Sunday Baker is a participant in the Amazon Services LLC Associates Program, an affiliate advertising program designed to provide a means for sites to earn advertising fees by advertising and linking to Amazon.com.